110cc pit bike
Small Dirt bikers are mad.
The Fun of the 110cc pit bike. Dirt bikers love all manner of makes and models within the dirt bike sport. From the 125cc pit bikes to the newer mini motos you can be guaranteed some fun with many of the bikes available from outlets today.
The 110cc Pit Bike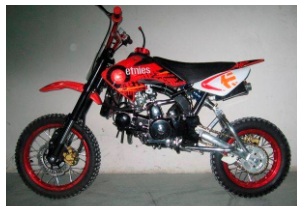 A pit bike is nothing more than a small dirt bike and until 2004, you had to purchase a minibike and upgrade and modify it to get a competitive pit bike. However, today several manufacturers create a line of pit bikes that require no additional modifications.
If you're looking for a great 110cc pit bike, consider both new and used bikes. One good example of a great bike is the Bulldog Extreme water-cooled pit bike. This pit bike is also in contention for its ease of handling and is one fast bike. It gives you more speed and true motorcycle feel that's better than any other pit bike the same size.
If you want more 110cc pit bike for your money, consider purchasing a used 2005 Thumpstar XYT-Hunge 10 pit bike. The bike is a great buy, particularly for a starter bike since it can take lots of abuse and doesn't go as fast as larger models. You'll pay a lot less for a used Thumpstar than you will for some other bikes.
The bikes look good, which only makes a difference when it comes to pride rather than performance but young bikers sometimes don't want the speed, they just want the bike to look fast. While many riders down the Thumpstar bikes, it's only because they haven't ridden them before and simply use hearsay as their guide. For the price, these are great bikes.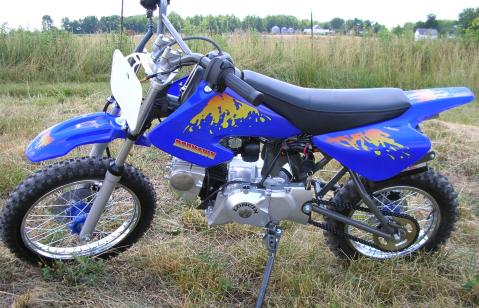 An 110cc pit bike is an excellent bike to begin on. Not too powerful, but powerful enough. Don't treat this as a toy either as you will come unstuck. Many of the 4 stroke 110cc dirt bikes can speed to over 50mph, and at that speed anybody can have a serious injury.
So wear a helmet and any other safety gear you require. A great number of the main manufacturers should stock the 110cc bike, so you should not have too much trouble getting the specific cc of ride you'll require. Often it's a farther buying their offspring a 110cc pit bike, so do be picky.
Why buy new? try a used pit bike if your son or daughter has never ridden before, and look on it as a first-dirtbike which may take some abuse. Your youngster can then progress to larger dirtbikes in any event. Yes it's true you can buy 47cc dirtbikes, but these can be rather underpowered, or might even be mini-motos. For a comfortable ride a mini-moto may not be good for a child as you sit crunched-up and the speed on such models is incredible!
110cc pit bikes
The big advantage of a 110cc dirt bike, is not only will the rider gain confidence, as they know the ride wont zoom off out of control, if they touch the trottle too hard.
But it gives enough power for small jumps and you will not find it too underpowered to get to the other end of a jump should you need that extra little bit of zip.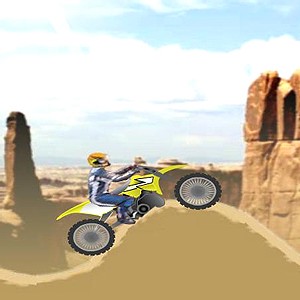 Be realistic, the 110cc is a great beginners bike to advance onto more power so don't push you or your rides limits or you will - without doubt have a crash.
Certain motorbikes such as 125cc pit bikes, can offer superb engine power and a light and durable frame – and are great to progress onto, as the next MX bike up! Even mini motos with this same engine can utilise their lightness for immense speed.
Dirt biking games are very popular these days and often a youngsters only dip into the world of dirtbiking. Although mx games offer challenges of speed and skill, getting on a real bike is a completely different animal – so its up to the parent to judge will a 110cc pitbike be too much?
Dirt bikers
Dirt bikers come from all walks of life. Some are sensible while others can be wild and free. Try and find a good tutor or a local club that can advise you on your riding and be constructive to improve your skills.
Then you will be a dirt bikers friend, and when you become an expert pay it back and teach others to ride with competence.
Remember no one gets hurt doing silly things in console & PC dirt biking games, but reality on a 110cc pit bike is soooo different.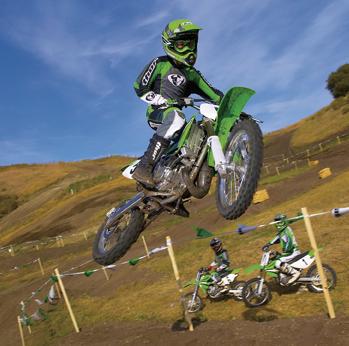 Home
| Free E-Book | Motocross Posters | Dirt Bikes | Off Road Bikes | Mini Dirt Bikes | Motocross Racing | Honda Dirt Bikes | Kawasaki Dirt Bikes | Suzuki Dirt Bikes | Yamaha Dirt Bikes | Husqvarna Bikes | KTM Bikes | Pit Bikes | Extreme Bikes | Jumping Bikes | Cheap Dirt Bikes | Used Bikes | Privacy Policy