Pocket bikes
Pocket Bikes | 110cc Minibikes | 49cc Mini Bikes | Blata Bikes | Custom Mini Bikes | Fast Mini Bikes | Gas Pocket Bikes | Gem Racing Bikes | Pocketbike Frames | USA Minibikes | Minimoto Maintenance | Minimoto Videos | Mini Bikes | Mini Bikes for Sale | Mini "P" Bikes | Sport Minimoto's | Mini Dirtbikes For Sale
Small and fun MiniBikes.
Small mini bikes are like any other persuit, the ammount of choice that is available is quite staggering. Wether it be clothing, accesories or the bikes themselves, and again the amount of additions you can make to the bike itself would be vast too.
The main thing is budget, think what you want to do with your Minibikes, and ensure your personal protection is accounted for here as well. Helmet, pads, boots and clothing, then how much do you have left for the bike?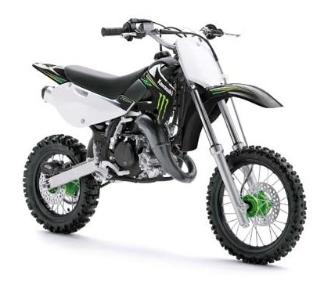 When you go to look for your mini bikes, does it look like its been dragged though a hedge backwards, or rather forwards in the case of dirt biking circles.
Will it cost a lot to repair - remember even if you get somthing very very cheap, its no good if it will cost you hundreds of dollars to put it back on the track. You may as well get a good second hand one and pay a fair price.
Be sensible
Also take into acccount the amount of hours it will take to repair that bike too, if you can go for the best you can afford, and as much info on the bike as possible, whats been done to the bike and where, and ask the seller to show you, and any paperwork to accompany the repairs or additions - not always you'll get them , but use your common sense.
If the Tiny bikes you seek are going to be used most of its life for small jumps and bumps, make sure that suspension is up to the job, and like wise if its going to be a trials bike, clutch, brakes and so on are all as good as can be.
Specialist magazines are a great source of opinion and expertise, read up a great deal, before you make your purchase.
Decide that the accesories and bike is the right choice for you and your own persuit, if not you can gurantee, if you buy in haste, the exact thing you want will come along a fortnight later for half the price you have paid.
Are you keen on Pocket DirtBikes?
You might think pocket dirtbikes are just for kids because of their small size and low speed. However, these little bikes are quickly becoming popular among older riders, as they are light weight, have a number of safety features, both of which makes them easy to learn on, and their low price tag means cheaper maintenance or you can just buy a new one if you do too much damage. Still, you want to buy a good model and you may opt to put more money into upgrades that enhance performance or safety.
Choose
As with everything else, no two pocket bike brands are the same so before you make your choice, here are a few tips.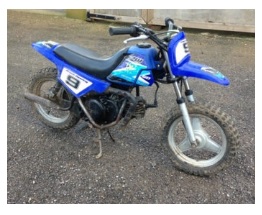 First, try to buy a European pocket bike, like Polini, which has the fastest acceleration, or Blatas, as these bikes use the same building model as a typical GP racing bike. If for some reason you cannot get a European model, do your best to stay away from the Chinese bikes, as they have less stability, cheaper parts and tend to fall apart easily.
If you opt to buy a used bike, be sure to look at all of the same features as you would when purchasing a pre-owned full size dirt bike, as any major damage to these little guys is not worth repairing. Safety should also be among your top priorities, especially if you are buying this for a young child, as their little bodies enable the pocket dirt bikes to reach their maximum speed, which is typically just under 50 miles per hour.
The fact that the bikes are low to the ground also allows them to turn and accelerate faster than you might expect so be wary and take the proper precautions for having a fun, but safe, ride.
Pocket bike parts
Looking out for mini bikes and indeed pocket-bike parts is very easy, but you need the right attitude. Will you be racing? Or do you just need a couple of cheap bikes for some weekend fun. Stores specialising in mini motorcycles should help guide you on your needs - and we can too.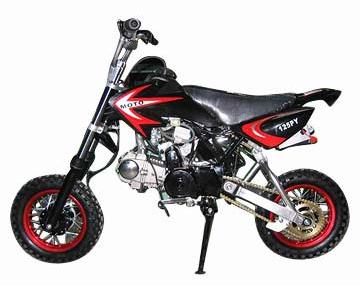 Are you a minimoto rider? - or want to be?
The Honda, Yamaha and even the old classic rupp minibikes maybe just perfect for what your wanting. But even these small cycles cost hundreds of dollars so don't dive in straight away, do your research and then begin to narrow down your choices.
We are here to help and discovered a few places online in regards to buying a perfect minibike.
Should you want to buy vintage or indeed small bikes that have a local search - look out for sites such as gumtree and vivastreet. They have lots of classified pages with all kinds of pitbikes and sometimes performance parts being sold. We found a 2008 model; pitbike with a 49cc engine for £200! Great bargain.
For a proper store you can't go far wrong with daudbikes.com. They too had a 49cc Mini Pit-Bike, selling for £150. Coming with a single cylinder, 2-stroke, air-cooled engine, pull start and a top speed of 45mph, it's not bad for the money. Don't forget too - all those goodies to customize your bikes; such as sticker sets and cheap mods.
Cheap pocket bikes
We would also recommend getting yourself a workshop manual and a tuning guide for your pitbike "IF" one is available. Sucking out every inch of horsepower from your motorcycle is important if your wanting to start racing in a serious way. But if you're really bad with mechanicals let a specialist do it; or it will cost more to put the pitbike right after you've tampered with it.
1º mini motocross
Team Russal
3º Motorcross racing de Quelfes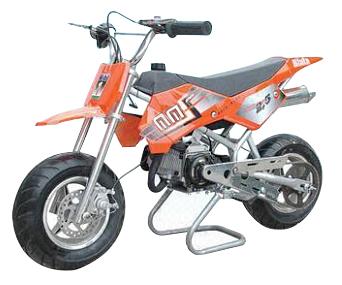 We love pitbikes & pocketbikes and you should too – they are cheap, very accessible, running costs are low – and they're fun! What more reason could you need……
---
Home | Dirt Bikes | Cheap Dirt Bikes | Accessories | Mini Dirt Bikes | Motocross Racing
Motocross Gear | Off Road Bikes | Used Dirt Bikes | Wholesale Dirt Bikes
Honda | Kawasaki | Suzuki | Yamaha