Womens Motocross Apparel
Womens Motocross Apparel | Motocross Accessories | Buying And Fitting A Motocross Helmet | MotoX Clothing | Dirt Bike Goggles | Motorcross Pants | Goggle Search | Thor Motocross |
Riding for Her: Dirt Bike Clothing.
Womens Motocross Apparel fashionable and great quality.
In the world of extreme sports, that is, skate boarding, BMX and Motocross, the target audience is predominantly male. However, there are a growing number of women interested in riding professionally. With women finding an interest in riding, companies have developed womens apparel for riders of all ages.
Fox Racing, a major manufacturer of racing accessories, developed riding apparel specifically for women. Fox manufactures everything from socks, to jerseys, padding, pants and gloves to riding bags, water bottles and sweatshirts. Fox offers both low end and high-end models of womens motocross clothing to fit any budget.
Thor is another major manufacturer of riding apparel that caters to all off road riders. Thor has an array of gloves, helmets and clothing that are at a bit more affordable prices. Their womens apparel is usually cheaper than Fox, and offers the same bonuses of the other brands. When shopping around for womens motocross apparel, don't count Thor out of the picture.
More choice for women and girls
MSR, another equipment manufacturer, offers even cheaper, economy-level womens motocross apparel. MSR's line of accessories runs from boots to helmets to gear bags, all at very in-expensive prices. MSR also offers jeweled accessories to accent any woman rider so you can be stylish even when riding.
Women can find just about any sort of riding apparel they need as long as they know where to look. If you're shopping for you or your loved one, be sure to look to manufacturers like Fox, Thor and MSR for all your riding needs.
Selecting Womens Dirtbike Apparel
When it comes to womens motocross apparel, you have a lot of options, as there is a variety of brands, a wide range of prices and plenty of accessories to make you stand out from the crowd. However, your gear is definitely going to get dirty, maybe even torn up, so if you want to save money, just buy the items you need to stay clean, comfortable and safe.
Brands
You can obviously buy any brand you like for your motocross gear and if some of the top names like Shoei, Arai, HJC or O'Neal are out of your budget, that is totally understandable.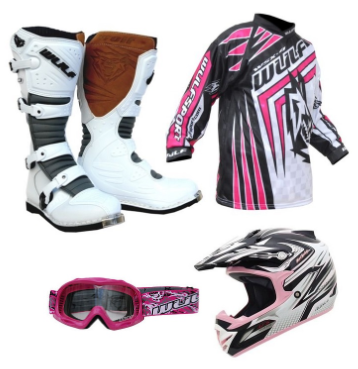 For the clothes, it does not matter too much, as long as they are breathable, comfortable and allow you to move easily and quickly.
The helmets, boots and guards are where you should spend your money, as this is the stuff that is going to protect you. Plus, if it is made of cheap plastic that easily breaks on impact, you can experience a typically preventable injury.
A good helmet can run you 500 dollars or more but you can also find safe headgear with a more affordable price tag of less than a hundred bucks, provided you do not need all the fancy luxuries the more expensive helmet offers, like adjustable head size and better ventilation.
Instead, buy a helmet that fits your head, has more padding and has an outer shell that can take a hit, like those offered by Fox, or AFX. Another way to get a good helmet at an affordable price is to look for ones that are on sale or clearance, which you can also do with your boots and guards.
It is no secret that dirt bike racing is a tough sport but that does not mean you cannot look good and be safe while doing it, which is why womens motocross apparel is so great. Unless you have serious cash flow, you need time and patience to develop a good collection of gear; however, the trick is to buy the most important, or safest, pieces first.
Cheap dirt bike helmets
Having excellent information on clothing is crucial to saving the dollars. You can just jog on down to your dirt bike dealer, but are you getting the best price? ie: a pair of boots can vary in price quite dramatically from one store to another. Also some cheap helmets should be avoided, as they could be unsafe. While others really are a bargain. So never jump into a buy - but seek advice first.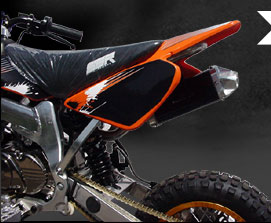 Female biker clothing can be costly, for any young or experienced rider. But options are available, the most expensive items may not be the best for you – and although we wouldn't suggest used items, non branded and other items are available with a little bit of thinking.
Take a look at our bag of finds from all over the web.
Girlsmotogear.com was an interesting site – from female biker boots to the most popular brands of new apparel was all listed within the store. Here are a few examples, A Fly Lite Replica Helmet selling for $229.95, and a Fox Girls Tracer Pro Helmet was up at a cheaper $129.95.
Then for ladies that like to make a statement what about an Answer WMX Combo set for $135.95 and a Fox Girls HC/180 Combo #1 selling at $135.95. You're sure to get MX gloves and protective armour as well, plus a lot more, so it's well worth a visit.
Girlyz.com have their own brand of clothes and biker chic. Shaped and fitted for the female rider only. All the catalogue pictures were clear on the website, and you can get motocross T shirts in all popular sizes. For example - we liked the Girlyz own brand Gloves offered for $10, and available in sky blue, gunmetal and bubble gum pink colors.
Slyfoxmx.com has a wide range of offroad apparel for the female figure. If you're a husqvarna fan or just wanting some cheap shirts for an upcoming race this store should sell it.
An Answer Racing Womens MX Boot was selling for $124.95. Designed just for a ladies foot, with an anodized aluminium cam buckle and a suede exterior calf heat shield it should improve your riding technique for not much cash.
From a Dirt bike dealer
Or would you want an MSR Womens Starlet Combo (in pink)- at $112.95? Most would love this, as it has a jersey with a generous cut for freedom - riders who want moveability. The MSR Starlet motocross pants have a ratchet style belt closure, mesh liner and ballistic knee panels. Gloves incorporate a chamude palm, lycra finger panels and velcro wrist closure.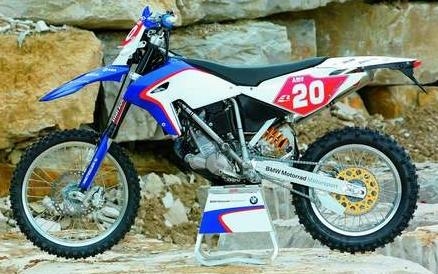 Girls on motorcycles should also check out motorcycle-superstore.com who have a ton of Womens Motocross Apparel; such as the famous bell motorcycle helmets and many brands of boots ready for any dirt track so lets take a deeper look with a quick list........
A pair of AXO Youth Girl's MX Socks were up at $11.99, a Fox Racing Women's R3 Roost Deflector was on sale between $49.99 - $89.99. Plus a Fox Racing Women's Dakota Jersey was on sale at $24.99.
Reading a clothing review – should also be a priority before buying the more expensive items. Such as helmets and boots, not just for safety but how they perform in a long race.
Womens Motocross Apparel - The Sidi Vertigo Lei Women's Riding Boot
WMA Women's Motocross Championship - Hangtown
Are you a Motocross Girl or Pitbike Woman?
Do you have a great story to tell? Share it!
---
Home | Dirt Bikes | Cheap Dirt Bikes | Accessories | Mini Dirt Bikes | Motocross Racing
Motocross Gear | Off Road Bikes | Used Dirt Bikes | Wholesale Dirt Bikes
Honda | Kawasaki | Suzuki | Yamaha