A Kids Dirt Bike
Kids Dirt Bike | ATM Rides | Blata Motos | Motocross Cake | Motocross for Kids | Electric Off Road Bikes | Kids MotoX Bikes for sale | Kids Pitbikes for sale | Mini Bikes Law | Mini Bikes Events | Dirt Bike Bedsheets | Enduro Child Bedding | Motocross Go Game | Mini Motos in Cornwall | Australian Pocket Rockets | Kids Yamaha Dirt Motorbikes | Pitbike Graphics | Childrens Dirt Bikes | Motocross Training Wheels | MX Bedding For Children | Motorcross School | Bicycle Motorcross (BMX) | Bmx Freestyle
MX kids want some motorcycle frenzy.
A Kids Dirt Bike is an exciting machine that would make any child's dreams come true. A kid would consider a dirt bike the gift of a lifetime. The best thing about them is they give a child the thrill they are looking for.
Mini sized dirt bikes made especially for younger ages vary from plastic toys to scaled down motocross speedsters. Dirt bikes are made especially for kids for safer riding.
Kids dirt bikes come in different colors and many models so you can have a choice of which dirtbike is best for your child. There are several models available on the market today. The first model we like is reasonably priced called a Kazuma MX-50 Meerkat-50. This model costs about $525 and it comes with a 4 stroke engine which means no mixing of gas and oil.
Safety features include an extra large brake for kids to see, an easy to use kill switch, an emergency engine cut off rear control and an adjustable throttle limiter so the child can adapt the engine power as his skills develop. Another Kids Dirt Bike model is the Kazuma MX-90 Meerkat-90cc it is the same size as the MX-50 Meerkat-50 but with an automatic tranny and bigger engine (90cc), it costs about $589.
This bike has the same safety features as the Kazuma MX-50 Meerkat-50. And it also has a 4-stroke engine with no gas and oil mixing. As the child's skills for riding develop he can adapt the engine power to fit his needs.

Childs Play
Another popular model is the Jetmo 110cc priced at $995 and comes with many special features; such as a rear hydraulic brake, 3 speed semi autos with no clutch and with a reverse option. The safety feature does include a throttle to control the speed. The engine is a 4 stroke horizontal air cooled one. These three models are some of the more affordable kids dirtbikes on the market today that have the very important safety features most parents would want to see and expect.
Kids dirtbikes are popular because they have low speed and they are replicas of the real deal (most of the time). There is nothing that a kid loves more than fun on a mini motocrosser. Also kids dirt bikes develop skills, such as keeping balance, learning when to go and when to stop, as well AS how to go and stop. A kids dirt bike, along with a good training schedule, allow kids to experience adventure on their own level and pace.
The dirt bike kid n' their bike
The smaller child's motocross bike
Maybe you want your child to be the greatest dirt bike kid. Check out the online stores for kids dirt bike gear, as close-out sales are always on the web. Also place a wanted kids dirt bikes advert to see if any bargains are available in your area. If the weather is too bad to play MX remember to have a motocross computer game on standby - lots are on the net and many are free!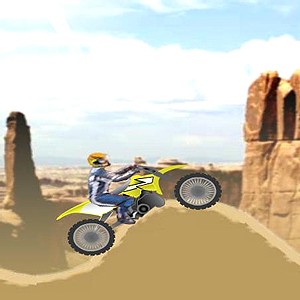 Kid atv's and dirtbikes can be an exciting and fun introduction to the scrambler n' motocross world. Costs of 2-stroke off road bikes and 4 strokes can be quite cheap – compared to adult bikes.
You might have a brand in mind such as yamaha motorcycles or honda scramblers, but have you considered the non branded kids moto's?
If your child is very young also seek out the kids battery powered models, (essentially yes they are toys), BUT a kids electric bike is a fun starting block and gets the interest in the sport going at an early age.
What websites in the mx domain offer kids safety gear and dirt bike / endurance rides? We'll show you in the next paragraphs the best priced bikes we could see, and great value accessory shops online today.
Motorcycle-superstore.com was a front runner in regards to Kids Dirt Bike buys, which also sells mx sports accessories. Picking up a AFX Youth FX-86RY Helmet for $53.99, a One Industries Youth Raider Monster Helmet priced at $125.99 and a AFX Youth Girls FX-17Y Rocket Helmet in pink with lots of groovy decoration on sale at $67.99 was all seen on our first scan of the site. Plus don't forget a pair of MSR Racing Youth Goggles for $13.99 to complete your look on the mud track. (They had an mx goggle sale on when we visited and prices were excellent).
For actual used kids bikes, look out for steves-motorcycles.co.uk, they had one Husqvarna woodland childrens motocross bike being sold for £695. It was a 2002 model, with hydraulic disc brakes and marzocchi forks. Ideal for kids 5 – 8, with a number of clear pics of the husky along with the ad.
Kids dirt bikes wanted ?
Gokartsusa.com certainly wasn't an obvious choice for a Kids Dirt Bike, but the store was selling a MX110 Motocross Bike for $1,188. It has an air-cooled 110cc Honda engine, being a single-cylinder four stroke motor. Dual disc brakes, 4 speed semi automatic transmission and kick start complete the childs dirt bike. Also being sold was a track ADR 70cc Mini Dirt Bike on sale at $689.
Complete with a 70cc Air Cooled 4-Stroke Engine, Drum Brakes, chunky scrambler tyres and an overall weight of 88lbs. It's a cool looking motorbike made for mx kids, who are just beginning their motocross journey.
Another site that deals primarily in moto x kids accessories is ridemx.co.uk. We had a good scout about and uncovered these buys.
An Arai Kids(VX2) Helmet for £265.99, a pair of new Fox Racing (Comp 5) Youth Boots coming in at £94.99 and a cheap pair of new MSR Racing Kids (Axxis) Gloves, on offer for £9.99. We didn't see any sidi mx boots or custom jerseys this time, but the store offers all manner of apparel for fans of jumps and muddy tracks. Worth noting too is that ridemx offer a full range of Yamaha bikes from the YZ 450F, the YZ 250F to the WR 250F. So do contact them if your after quality Yamaha dirt bikes (for kids or adults).
Maxmoto.co.uk has a couple of Aprilia Mini dirt bikes in their range under the banner of Kids Dirt Bike rides. An Aprilia Mini RX 50 Entry (suitable for ages 4-6) was for sale at £1,035, and an Aprilia Mini RX 50 Challenge (more for ages 8–12) selling for £1,190 was also offered. And finally an Aprilia Mini RX 50 Experience moto (for kids aged 8–10), but made only for those that are experienced motocross riders was being sold for £1,235. All the Aprilia motocross bikes looked the part for the track weighing between 35kg and 38kg, which should be light enough for many child & youth riders.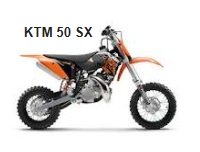 Colinappleyard.com only had one kids dirtbike for sale called a KTM 50 SX model, priced at £2295. Certainly not cheap but a quality mx bike none-the-less.
And so to ebay – what did that turn up? A couple of neat little bikes actually a chituma py90 junior motocross bike was showing a current bid of £31.00 – less than a day left too.
This had a 90cc engine, semi automatic gear box, kick start and no clutch so very easy for newbie's. Then we crossed onto a YAMAMA TTR 90 (M) field pitbike, starting bid was £400.00, with less than 2 days to go for bidding. Appeared to be an unwanted present, so ideal for those that want an almost new bike, with few headaches.
None of these bikes will complete a six days enduro of course, but are there to give your children the confidence they need to begin their baby steps into motocross riding. Remember a ktm exc 125 enduro might look cool, but it'll probably be too much to handle for many young riders. Use ebay for discount off road tires and other scrambler parts (and similar), to keep your kid on the track within their budget.
The sikk pitbike is adored by lots of youth riders but this motorbike is suitable for more experienced bikers and is certainly a superb motocross bike when your child becomes old enough to ride one.
An off road directory might be of help to you, in finding the perfect low-powered dirtbike, or indeed a motocross magazine. Don't jump in and buy the first bike you see - do your research and the choice will become obvious.
By the way, here is some help for when it comes to selling your bike, too.
---
Home | Dirt Bikes | Cheap Dirt Bikes | Accessories | Mini Dirt Bikes | Motocross Racing
Motocross Gear | Off Road Bikes | Used Dirt Bikes | Wholesale Dirt Bikes
Honda | Kawasaki | Suzuki | Yamaha