A Dirt Bike Game - Fantastic.
Dirt Bike Game | Free Motocross Games | MX Games | Jeremy Mcgrath Game | Motocross 2 | Motocross Madness 2 | DirtBike Games | Online MX Racing Games | Motorcross Game | MX Superfly |
Brilliant fun for passionate motor bikers
Every potential buyer wants to find the best deal, the biggest bang for his or her buck.
Finding the perfect deal can be a daunting task, however it is possible to find a cheap dirt bike game,if you know where to look.
There are a few different methods one can use to find motorbike games, and they're all free and easy to use.
The Internet is certainly one of the most essential tools used to find an inexpensive motocross game. It's as easy as using your favorite search engine. Just use a keyword search, something like "dirt-bike game", and instantly you'll have hundreds of options at your disposal.
Web sites like Ebay offer public auctions where you can find quality, cheap used bike games. Other web sites offer open forums where browsers can post their used dirt bikes too. If you happen to find the deal you want, just contact the seller. These forums can be perfect for finding the right MX game for you.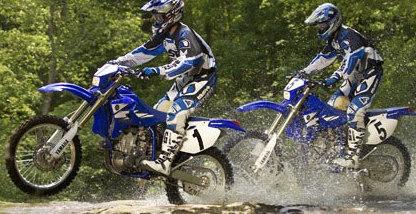 What about dirt bike jumping games ?
Finding a Good DirtBike Game to Play
Both motocross enthusiasts and gamers as a whole are always on the lookout for a good motocross game to play. It's not a new category of gaming, although there are more options available today than there ever has been in the past, and there are even some free games that you can enjoy. Whatever your style of gaming and whatever your platform of choice is, you should be able to find a good game to amuse you and pass some time.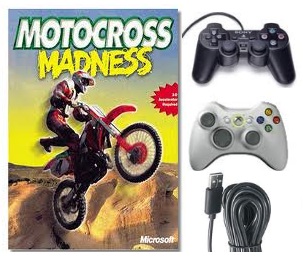 One problem with finding a really good dirt bike game is that at the top levels of gaming there really hasn't been many high caliber recent releases.
As PlayStation has advanced all the way to the PS3, Microsoft to the Xbox360 and Nintendo to the Wii, there simply have not been many titles related to dirt bikes, motocross and all of those related disciplines. That has left fans of these sports disappointed and waiting for more.
It's also surprising, because some of the early motorcross / dirt bike game series' saw great success. The best example of this is the Motocross Madness series. This was made by Microsoft in 1998, and then a sequel came out in 2000. The sequel scored rave reviews of 8.5-9 out of 10 by the major gaming sites, and it really won a lot of people over. It was innovative, realistic enough, and most importantly, fun to play with great graphics.
A decade later, people are still playing this title. In fact, you can download free demos and trial versions of the game at various websites throughout the web, so you can enjoy it free of charge. There have been other major motocross games released for the Xbox and PlayStation, but none were able to eclipse this one.
Free dirtbike games
Are dirt bike stunt games what they were?
Motocross bike game addiction to thrills.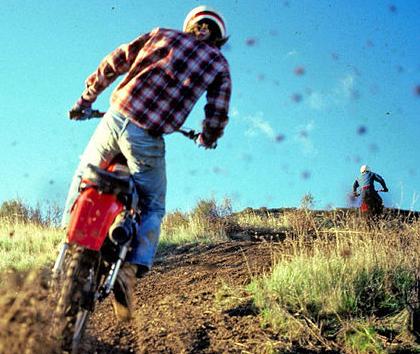 But the new dirt bike game options haven't been major games like that was.
Instead, they have been free online & flash game visuals that you can play on your computer.
The most popular of these is the Bike Mania series and Dirt Bike series which combined probably have close to a dozen different titles.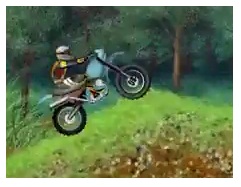 The free motocross game offerings are fun and addictive, and can certainly help to pass the time. But it's not like they are very realistic or involved titles the kind of like you'd find on the major gaming platforms.
One nice development is that some of those games and similar options are now available as downloadable applications for smart phones and tablets. So you can play free dirt bike games and some of your favorite MX games on the move, too.
Hopefully by now you have some good new ideas about which dirt bike game you should play. You can always go classic with something like Motocross Madness on the PC, and you can download the free demo to check it out.
Or you can play some of the newer free games like the entire Dirt Bike and Bike Mania series of games. There's a lot of good options, although some of these games are hit or miss, but check them out and see if you find any favorites.
A Dirtbike forum - For games?
Look everywhere MX gamer.
Another easy way of finding the perfect deal (for used mx games) is to check your local classifieds. Often, newspapers publish want / for sale ads in their daily paper. Also, specialty classifieds like gameexchangers.com and the Thrifty Nickel can be a great tool to use. These classifieds offer a better scope of used items.
Knowing is half the battle, and since now you know where to look, you too can get yourself the ideal dirt bike game. A dirtbike forum will also advise on sites for gamers to visit. If you get bored of the games you can always check out dirtbike video clips on youtube and other popular pages – so no need to wait, get going.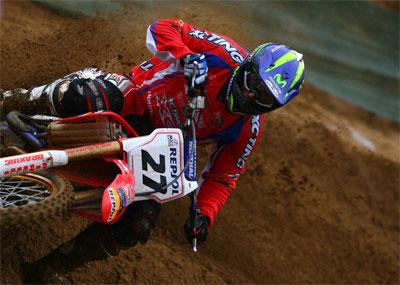 As most dirtbike video posts are exciting, especially ones of stunts and races.
Home | Dirt Bikes | Cheap Dirt Bikes | Accessories | Mini Dirt Bikes | Motocross Racing
Motocross Gear | Off Road Bikes | Used Dirt Bikes | Wholesale Dirt Bikes
Honda | Kawasaki | Suzuki | Yamaha