Dirt Bike Gear
Dirt Bike Gear | Cheap Dirt Bike Boots | Las Vegas Gear | Metal Mulisha Motocross Gear | Off Road Enduro Goggles | Alloy Circuit Gear | MX Chest Protectors | Motocross Boots | Off Road Yamaha Accessories | HJC Gear Shopping | MSR MX Gear | Alpinestars Boots | The One Industries Helmet | DC Dirtbike Clothing | Goggles & Gear | Proper Dirtbike Gear | Motocross Gear | Goggle News |
Imagine a trip to the mountains taking along any necessary Pit Bike gear with you.
Be Prepared for anything.
Some important and basic items you would need are a bag full of the right tools for any emergency situation that may come up.
A bag full of tools is the first item on the dirt bike gear list. A Fender bag or Fanny pack contents would have the following items packed a one fourth T-wrench with sockets. Sockets should be carried for everything on the bike, always having screwdriver tips then there is no need for a screwdriver. Combo wrenches should be packed in the bag in a situation where you can not get a socket on, for example the chain adjustment bolt/nut.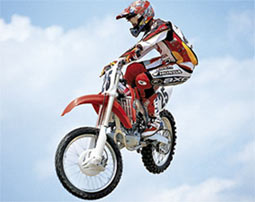 First aid kit for your bike.
Also include emory paper to be used as a clean spark plug, a quickSteel to be used for repair on metal cases. This gear also includes spare and repair parts such as a plug, various bolts, 1 inch electrical tape, duct tape and 1 inch utility wire. For emergency situations have lots of water and a space blanket as survival items. These are all part of the dirt bike gear list.
In any situation that happens, a bag full of safety tools and emergency items is always smart to bring along on any trip. That is why it is smart to bring the right and the most necessary bike gear (It's all most crucial). This can save a lot of time and energy. Knowing what to bring is important, but bringing it on every dirt biking trip can save a life. The basic dirt bike gear can make the next trip to the mountains a successful and a more exciting one. Worry free too.
Your Personal gear can be found in a dirtbike trader magazine or easily in a dirtbike store specialising in all the latest brands. When buying dirtbike apparel ensure its not too tight and comfortable to ride in for some time. Dirtbikes and gear go hand in hand, and complement each other but do take time in your selection.
Down at the Dirtbike store
Buying Dirt Bike Gear – build a motocross protective gear list.
Good gear for motocross riding.
If you're a new rider and are looking to get yourself equipped, or maybe you have a child who is ready to start riding, then you're going to need to buy a whole lot of dirt bike gear.
This isn't a sport or a hobby like basketball, where you can buy a basketball and then be off on your way, ready to go. Not only do you need the bike itself, which can be a huge investment, but you'll also need a full range of protective gear to wear when you ride. Use this guide to learn more and see how to get started.
First, you need to become familiar with some of the broad categories of dirt bike gear which are available today. There's no better place to start than the helmet, and you'll always need to wear one of these when you ride, whether it's on the track, you're off roading, or anything else.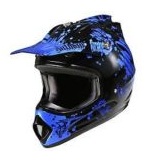 The helmet is all about protection, but the top models will also be streamlined for performance, and comfortable so you can easily keep it on for hours.
Issues such as how the helmet ventilates your head, what it's made out of and lined with, and more, will help you determine what to purchase. Try not to buy cheap motocross gear – when it comes to helmets, true you can get great purchases in closeout motocross gear sales, but never buy USED MX helmet's.
Another very important piece of dirt bike gear will be your boots. Motocross and dirt bike boots are generally full length, going all the way up to the shin, and featuring a series of buckles to strap you in instead of laces.
They will be protective to guard against crashes, while also supportive for your foot and ankle. There are many popular brands and styles to choose between.
Dirtbikes and gear
More motocross riding gear and clothes tips.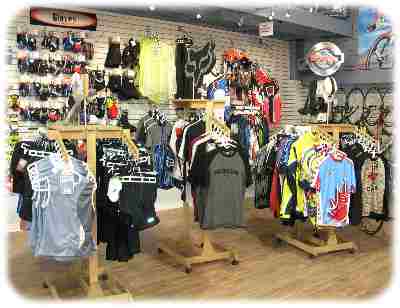 There's a whole range of protective gear that you'll need for your entire body. This includes full chest and shoulder body armor, which are absolutely necessary.
You may even want to consider a separate neck brace or neck support in case of a major crash. You'll need a durable pair of gloves, as well as protectors for your elbows, shins and knees. A good pair of protective eye goggles will also be key.
Then, you'll have to think about the dirt bike gear that you wear on top of; or along with, all of those protective items. This is your ACTUAL mx racing wear, (or racing shirts & pants).
These are designed to ventilate you so you can stay cool and comfortable, but the best ones also feature some extra padding in the right places to help guard you that extra bit during a spill, and to make sure you avoid getting nicked up by the small things as you're riding or racing.
Also don't forget to buy strong rugged motocross gear bags – ideal for all your muddy stuff at the end of a frantic race – and you won't leave anything behind on the track - if you have a motocross bag.
Motocross racing gear brands to check out –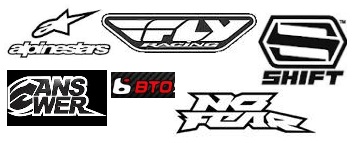 And of course HAVE some motocross closeout gear in your motocross gear package – you have to decide what's best for you of course.
But having a few odds and ends that's cheaper than full price, will bring your whole clothing budget down, especially if your JUST starting out in MX.
Of course, this has just been a very basic and introductory guide to the dirt bike gear that's available. There are many more items than this, ( from girl motocross gear to youth motocross gear ) and all of them have dozens or hundreds of choices for you to think about.
Whether you stick with one brand and buy all of their stuff, or you choose individual items that match your needs, wants and budget, you'll be able to get all of your gear and then head out and start riding.
Tell us about your favourite Motox Gear ?
From bargain buys to quality stuff you own? Share it!
Home | Dirt Bikes | Cheap Dirt Bikes | Accessories | Mini Dirt Bikes | Motocross Racing
Motocross Gear | Off Road Bikes | Used Dirt Bikes | Wholesale Dirt Bikes
Honda | Kawasaki | Suzuki | Yamaha