Pocket bikes australia
Become a wizard of OZ, use your mini dirtbike to the MAXX.
The amazing, pocket bikes australia . The Australians do love the pocket bike - as dealers enjoy bumper sales of mini dirtbikes like never before.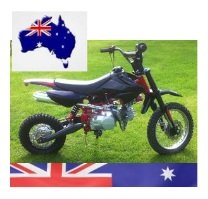 The wide open areas are suitable for full size MX bikes (which we have known for years), but pocket dirtbikes are becoming the next big thing.
Dirt tracks are easily found in Australia, so its easy to find a place to ride. Plus because these small cycles have a growing popularity; spares and variety of models are becoming larger alongside its burgeoning fan-base.
Mini dirt bikes in Australia are often well manufactured rides and have their own set races and famous bikers, they appeal in the same way as they do in Europe. But you can be sure in Australia they will find a way to add their own unique voice to these small and powerful bikes.
A cheap "OZZY" mini bike can be found with some thought. Some stores have clearance sales and even a spare parts closeout sale during the year. Minibike kit (gear) in Australia is high quality it HAS to be – with the dust and debris of the red bull dust tracks.
You obviously need MotoX bikes with a reliable and durable engine. Is it any wonder Honda and Yamaha do well in Australia? A pit bike or pocket bike for off roading is no different, quality has to be good.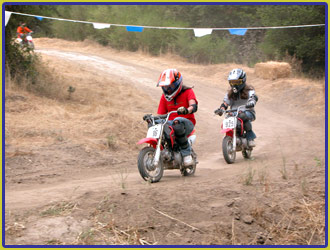 Let's get on with finding some Australian sites specialising in minibikes that do the offroad dance. We first came across miniriders.com.au; which is an older AUS forum (started around the year 2000).
It's a big site where a rider can discuss tires, the latest pictures and even ramps to ride. Advice could be sought on finding tuning specialists and which pit bikes really are the best for the novice rider?
When you have that solid advice from the forum, its time to check into extrememotos.com.au. They sell high performance pocket bikes n' pitbikes, and take safety seriously. Costs are expensive; a dmx pro 140cc will set you back $1799 and a 250 rx –pro is going for $1999. The photos look impressive, but you can find bikes cheaper?
Well if you visit ebay – yes you can!
The new 90cc PITPRO was advertised on ebay for just $699 (Australian dollars). This had the LIFAN 90cc engine, a heavy duty clutch, heavy duty front forks and a KMC chain & a Mikuni carb. It also had a kill switch mounted on the handlebars, a braced chromolly frame and an alloy bash plate.
Also they had on offer the 125cc SE pitpro for AU $999.00, with the same refinements and the 125cc LEI MOTOR xr for a more reasonable AU $750.00. Ebay is ideal for gear and parts of course, and it maybe better to order spare sooner rather than later – as many pitbikes have short production runs.
Are you a Pocket bikes australia buyer? Well you should be; the tiny offroad motorbikes they have for sale are simply awesome.

Aussie pocket bike videos
Would a water cooled mini bike suit you?
Try and check out these free videos of Australian riders getting their butts dusty – and see if you can improve on what they are trying to achieve - we reckon you can……… long live Pocket bikes australia !
Shane nearly stacks it on Pit Bike jump at Morgan, South Australia
PIT BIKE WARS ( Pocket bikes australia )
North scottsdale pit bikes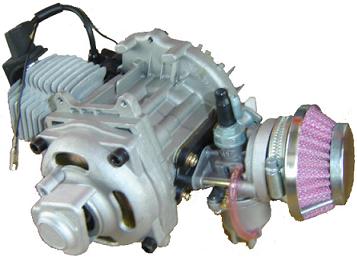 Pocket bike classifieds
The classified adverts are a haven for the bargain buyer and something is bound to appear that will be ideal for your riding.
One thing that's always annoying is the cost of Pocket bikes australia rides – and that's certainly true for the full sized dirtbikes. But with pocket bikes (or pitbikes) – even new bikes can be had for around $500.
When you buy try and make sure that bike has all the necessary accessories on it you want. Otherwise you'll have to tally all that up additionally to the cost of the motorbike.
If that calculation blows you budget – it's back to the drawing board to look for a cheaper bike (if you're not able to bargain the price down with the seller first). Don't forget you can always sell your old bike to raise funds for your new one – if it's in half decent condition. Become a Pocket bikes Australia buyer – who knows how to haggle.
---
Home | Dirt Bikes | Cheap Dirt Bikes | Accessories | Mini Dirt Bikes | Motocross Racing
Motocross Gear | Off Road Bikes | Used Dirt Bikes | Wholesale Dirt Bikes
Honda | Kawasaki | Suzuki | Yamaha