125cc Pit bikes
Great MotoX engines.
125cc pit bikes are excellent for all levels of riders. As with any motocross bike the fun element of getting on a 125 is brilliant. These bikes have many outlets, and most shops should be able to get hold of spares and bikes.
However always shop around and make sure spares are available in case of misunderstandings. These bikes are rugged and will take any kind of punishment you can dish out. The fun motorbike is here to stay and 125cc has many makes for all enthusiastic riders.
The power in these engines should not be underestimated so keep safe if you're on dirt tracks, and wear a helmet.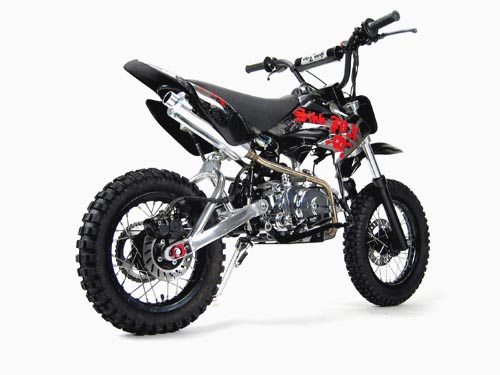 We can all agree there are some brilliant 125cc pit bikes out there but what has the biggest bang for your buck?
Let's take a look at some of the 125 bike models out there.
The Kawasaki KX 125cc pit bikes, are fine rides, and a light and reliable 4 stroke dirt bike. At 208 lb, its light and can complete racing turns and jumps with ease. It's ideal for the shorter rider, and has instant power off the mark.
If it has criticism, because of its size a taller rider will find it cramped, and also struggles at high-rpm. However it still looks amazing with its superb decal-set and great back shocks.
The next 125cc dirt bike to look at is the Suzuki dirt bike RM 125. With a Showa twin-chamber and useable forks on rough ground. Some heavier riders don't like this bike and might find it a "fast handling" ride. However a lighter rider will love this bike and it does handle smoothly and has good feeded power for many racing dirt bikes and 125cc pit bikes events.
125cc dirtbikes
Now we get to the KTM 125 SX which has an excellent dirt bike engine. It has a proper race set up suspension, and works under pressure. Be warned if you take the time to set this bike up, it will reward you, but if you just jump on it may leave you in the back markers. Great on most terrain and can take the brutal turns and jumps of any of the 125cc pit bikes for sale today.
Finally is the Yamaha YZ 125 which as you might be aware is an amazing bike. The reason being it's a light bike, with superb handling. Excellent power with bullet-proof suspension. If it has some minor critics, the seat could be better and the KTM engine does have similarities. But overall for a fun well handled dirt bike this one is hard to beat!
Also these rides might be some amazing cheap new 125 dirt bikes, but if you don't have the readies always browse the cheap used 125cc dirt bikes small ad's for bargains. A bike dirt sale or auction can give great value too, so never feel you have to buy new.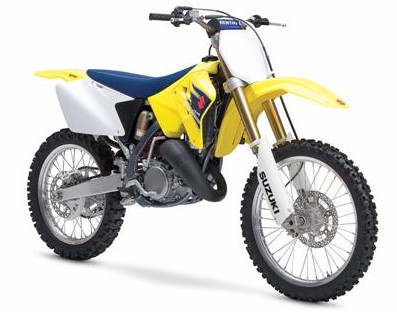 125cc Motor cross dirt bikes are full of adventure, and you can buy a cheap 125cc dirt bike in sales if you know where they are advertised. For instance you may go for a branded model such as a suzuki dirt bike or perhaps imported chinese dirtbikes. 125 dirt bikes offer great value, and are ideal for riders of the dirt tracks and trails.
Cheap 125cc dirt bike
So a 125 pitbike can be used on or off road, and even the 125cc pocket bike is gaining popularity in this sport too. Pitbike manufacturers offer great bikes and if you do buy a 125 cc moto be sure its right for your skill level before using the motorbike on advanced tracks.
125 cc Pit bikes are ideal, so look around for a great one today.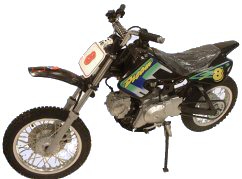 Home
| Dirt Bikes | Cheap Dirt Bikes | Accessories | Mini Dirt Bikes | Motocross Racing
Motocross Gear | Off Road Bikes | Used Dirt Bikes | Wholesale Dirt Bikes
Honda | Kawasaki | Suzuki | Yamaha