2002 Yamaha dirt bikes
A Used yamaha makes better sense.
The 2002 yamaha dirt bikes were superb machines and show that this brand is "the" make to have.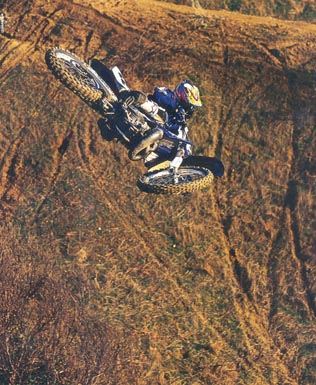 Some 2002 Yamaha Dirt Bikes Just Grab Attention
One of the easiest ways to tell if a dirt bike is a winner is to check first to see if that particular model and year is still being ridden and how easy parts are to find for it.
If it is a popular style, you might be able to order new parts, but finding used ones will be difficult because so many other riders are looking for them, too.
It is scary trying to find some great 2002 Yamaha dirt bikes and realizing there are kids out there competing in motocross who were not even born in 2002.
The 2002 Yamaha TT-R 125 has a single cylinder, four-stroke engine that delivers 9.80 HP. At just a bit over 163 pounds dry weight and a seat height of 30.5 inches, the TT-R 125 is built more for an average-weight and size rider. It is 72.4 inches long with a ground clearance of 10.4 inches. Some of the best features are its quickness, the torque and great acceleration. The suspension is great and it delivers great performance for nearly all driving conditions.
The 2002 Yamaha YZF250 has 5 titanium valves in a DOHC head, features liquid engine cooling and a 5-speed transmission. Kayaba (KYB) shocks and forks are standard excellent performance equipment. Disc brakes give better braking with little or no grabbing. The bike's height, seat width and handle bar is set up for an average rider. If your too tall or too short you may have to make adjustments. Riders between 64 and 70 inches tall and 140 to 160 pounds might feel like the dirt bike was custom built just for them. Yamaha always chooses spectacular colors for its bikes and has a great sound when the engine starts. Yeah, you have a bike that grabs attention.
Yamaha bikes have maintained their top marque since 2002, and before then too. They are respected within the dirt bike forums and fans love em'. Materials and ideas are always under development, and at the forefront are the mechanics and the brains at Yamaha.
Good deals can be found from bikes sold in 2002, as used prices always offer an amazing bargain.
Yamaha had a revolution in 2002, and brought out some fantastic dirt bikes. Some may like the 2002 Yamaha TTR or the Yamaha yzf 250, but the one we shall look at here is the YZ426F.
The designers poured over this MX bike to come up with something super-special. A 426cc liquid cooled, 5 titanium-valve, four-stroke engine. This gives amazing performance and soaks up the dirt tracks no mater how enduring.
New suspension settings for a better ride, and a lighter swing arm for superb strength. For stopping power how about a 245mm rear brake disc.
Yamaha dirt bike accessory
Included on the 2002 Yamaha dirt bikes are upgraded carburettor settings which in turn gives immediate response on your racing starts.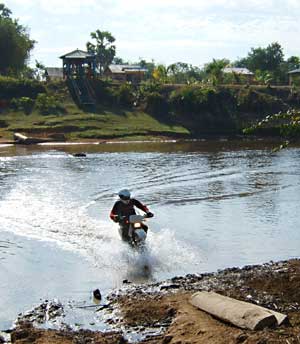 Plus rear shock and front fork improvements and brand new handlebar mounts for larger riders, to setup the dirtbike how you wish.
Of course we haven't got to the best bit - cost! 2002 was sometime ago, so you can pick up these second hand bargains for a lot less than new bikes. Why go for a new Chinese bike, or other copied models when you can have the real thing.
When seeking used dirt bikes you want the best. So yamaha dirt bikes are an obvious answer, a used dirt bike needs to be inspected and test ridden.
If you have enough cash left over a yamaha dirt bike accessory is a perfect choice, or even a yamaha kids dirt bike, for your son or daughter? Old yamaha it400 dirt bikes are now becoming sought by dirtbike fans, but you may pay premium prices for such bikes, but any used yamaha in great condition is a no-brainer.
A Yamaha kid dirt bike
Be careful not to pick a pile of bolts, so we cant stress this enough - look over the bike and test ride it to be sure you have a great 2002 Yamaha dirt bikes bargain (for you or your kids).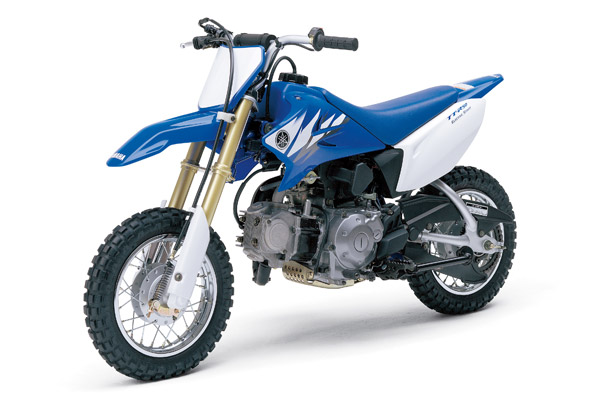 ---
Home | Dirt Bikes | Cheap Dirt Bikes | Accessories | Mini Dirt Bikes | Motocross Racing
Motocross Gear | Off Road Bikes | Used Dirt Bikes | Wholesale Dirt Bikes
Honda | Kawasaki | Suzuki | Yamaha