2005 dirtbikes
Older bikes - are they better ?
When looking at 2005 dirtbikes there are many makes and models to choose from. Most should be in reasonable condition if their current user has looked after them well.
WHY 2005 dirt bikes ?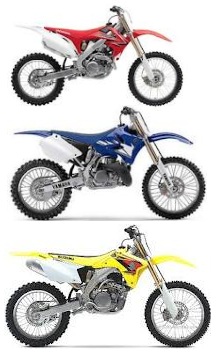 Many manufacturers made changes that brought about some fantastic 2005 dirtbikes. The three models most people think of for that year are the Yamaha YZ250, the Honda CRF450R and of course, the Suzuki RM-Z450 that was Ricky Carmichael's selection for the 2005 AMA 250 National Championship ride.
The Honda CRF450R was a winner even before 2005 but the significant changes to the bike made the bike lighter than ever before. While it was the choice of many supermoto riders and held many championships, that didn't stop the company from updating it.
The designers removed even more weight from the bike while giving it more power. Even though the horsepower didn't change, the airbox intake routing did and most riders agreed it bumped up the midrange of power and made this lightweight four-stroke bike more powerful than their heavier competitors.
Yamaha also improved their YZ250 2005 dirtbikes. Some of the changes they made to the engine were minor such as a slightly heavier piston and redesigned sprocket for the countershaft, but they made the bike run stronger and crisper.
You can feel all the throttle you give with your wrist in the rear wheel but it still gives you power to control your bike in slippery conditions. That year Yamaha trimmed five pounds from the chassis by making it from aluminum. That change also took away any feeling of top heaviness the bike might have had the year before.
As far as the Suzuki RM-Z450 goes, everyone knows the success that Ricky Carmichael had with this bike so there's no surprise it made the list of one of the best 2005 dirtbikes.
Other options.......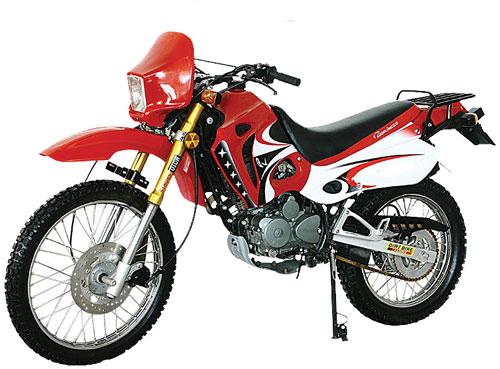 Maintenance is a critical factor of any bike, and even if its from 2005, if its been abused it could cost a lot of cash to put right. If the seller of a 2005 dirtbike has lots of receipts for work done, or you can see its had regular oil changes and looks in good order that's the bike to buy.
Don't get too hung up on the year of the bike as it wont guarantee its not damaged or broken in any case. Go for condition all the time.
What's your favourite 2005 dirtbikes? Lots to choose from we know; like the 2005 UPC Dirt Bike with a 125cc motor, or the 2005 ssr 125cc dirtbike adored by many pitbikers.
The SSR 125cc is a fast smooth bike, and if the owner has improved it such as new filters or a folding clutch lever, tuned forks etc. you should be able to bag and absolute bargain.
Then there is the 2005 Suzuki DRZ110 dirtbike, ideal for determined racers and those wanting some fun. You can get a number of these customized such as Sik graphics and BBR rods and fork springs. Be sure these custom jobs don't impede the bike or are detrimental. But if not, do search around for these excellent dirtbikes.
Old dirt bikes
Last up is the Honda CRF 250 (2005). Ideal for beginners, but do watch that engine, if it has too much power do go for a lower cc and upgrade later on.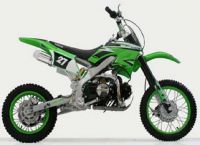 The Honda has the advantage of tons of spares and easy to get hold of - even order on the web.
This is a durable bike, and should not cost the earth as it's now a few years old. If any of these bikes are bargain basement prices ask why - it could be the seller does genuinely want a quick sale - but on the other side of the coin - you don't want a stolen bike!
You're looking for dirtbikes that have been serviced regularly, new oil, air filters, etc. and maybe are unwanted presents. Then you have true 2005 dirtbikes for low cost.
Info on a dirt bike
A dirt bike trader magazine or website is ideal to buy a dirt bike. Look over the dirt bike pictures and check for any missing parts or things not described in the advert.
Be sure you have a cared-for dirt bike engine as old dirt bikes may have damaged parts or the engine has been abused.
Dirt motor bikes are a brilliant sport as long as you have the correct info & dirt bike reviews available. Motor cross dirt bikes for a new rider should have all these qualities, and buying 2005 dirtbikes is the correct way to enter the sport for the budget minded.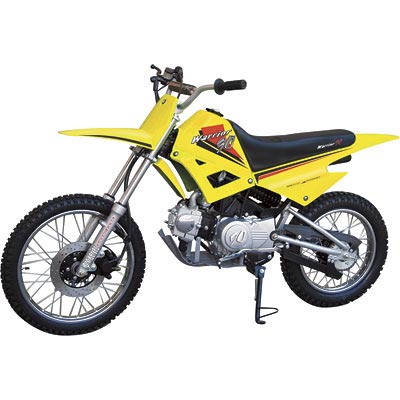 ---
Home | Dirt Bikes | Cheap Dirt Bikes | Accessories | Mini Dirt Bikes | Motocross Racing
Motocross Gear | Off Road Bikes | Used Dirt Bikes | Wholesale Dirt Bikes
Honda | Kawasaki | Suzuki | Yamaha