47cc Pocket bikes
Small but powerful engines.
47cc pocket bikes are great machines. Most include some sort of pull start, and are usually 2 stoke engine powered, although some are gas fuelled too.
They offer a litre fuel capacity and a chain drive system as well. The speed they can deliver is around 35mph or over, and can carry a 250 lbs load.
Many models can boast Street terrain tires, or even dirt bike tires, including front and rear disc brakes.
Overall for this model of bike its usually 40 lbs in weight, with a steel and plastic body.
But whatever manufacturer you go for make your choice wisely and you can upgrade your bike later on and get money for your used 47cc bike.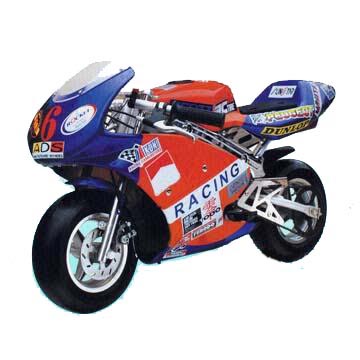 The 47cc pocket bikes or small Dirt Bikes, are just the thing for small children.
Many are Chinese imports, with often no specific brand name. However some of them can travel at 35km/h, so if it's a son or daughter your buying for you'll need to be sure they are kitted out with suitable clothing and helmet.
A great number of the small 47cc pitbikes, are 2 stroke, single cylinder, air cooled motors. Ideally you are looking for front & rear disc brakes for excellent stopping power and durable shocks - believe me your child will thank you for it.
Graphics vary, and most models are very colourful, so it's down to personal choice.
Very cheap pocket bike
Here are some examples you may be seeking out.
The 47cc Dirt Bike (XS-A002), is a Chinese import which has a top speed of 45km/h. This ride has a single-cylinder, 2-stroke, air cooled engine, and a hand start. A colourful dirtbike which given its good power is an ideal 47cc pocket bikes choice for the older child.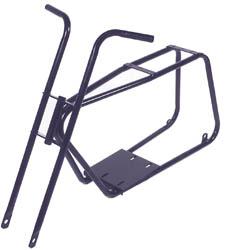 Next to look at is a small Dirt Bike "DB-G02" with a wheel diameter of 12x2.75 inch alloy rim and pneumatic tyres. Built from ABS and includes a single cylinder, 2 stroke, and air-cooled engine. The description shows an optimized 49cc (faster than normal 47cc or 49cc engine).
Even on a gross weight of 24kg (53lbs.) In many colours and included in the price is orange chrome mufflers a tool kit plus decoration stickers. All in all a cool package but do be aware of that extra-powerful engine.
Finally we have the 47cc two Stroke, Air Cooled Dirt Bike (HD-001). With a chain drive and pull start, it's a better bike for the smaller child. The pitbike has front and rear disc brakes and a maximum load weight of 65kg, but can still travel at 45km/h.
So as you can see there isn't a lot in picking 47cc pocket bikes and dirt bikes, all have similar specifications, and if you buy used, you'll get even cheaper bikes!
Safety first - as this will probably be your child's first bike, getting ALL the gear IS important (helmet, gloves, boots, etc.). Take your time in your final mini bike choice and don't be tempted to buy a very powerful bike to start with; and think they'll grow into it – it doesn't work like that.
Used pocket bikes for sale
47cc rides can be really cheap 47cc pocket bikes, and you can buy used pocket bikes for sale as well. When spending money check the pocket bike chain, and the pocket bike frames for damage and abuse.
A very cheap pocket bike, should be ignored as there could be damage you may not know about, even bike pocket super mini-motos could be investigated for their value and low-cost too, but remember mini-moto's compromise a childs ride comfort.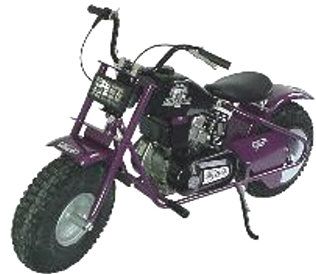 Home | Dirt Bikes | Cheap Dirt Bikes | Accessories | Mini Dirt Bikes | Motocross Racing
Motocross Gear | Off Road Bikes | Used Dirt Bikes | Wholesale Dirt Bikes
Honda | Kawasaki | Suzuki | Yamaha