Brag about your Kawasaki
Kawasaki Dirt Bikes: A Niche of MX Lore
Why you should Brag about your Kawasaki.......
Team Green inspires loyal fans, infatuated with the riders and the bikes. James "Bubba" Stewart Jr had his first ride on a Kawasaki when he was four days old. The Stewart -Kawasaki legacy continued for many years. Legend says that Kawasaki presented his parents with the gift of Team Green diapers to celebrate his birth.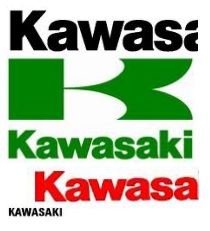 Twenty-five riders represent eleven classes in 2012 and all will be riding the new 2012 Kawasaki dirt bikes. Three of the new riders, their bikes and category are:
Brag about your Kawasaki with some Amazing Company History
Founded in 1896 by Shozo Kawasaki; Kawasaki Heavy Industries quickly became one of Japan's major businesses. Concentrating on trains, ships and electrical plants, motorcycles crept in as a meager portion of the business in 1949, consisting of motorcycle engines.
Around that time, Meguro was the leader of Japan's motorcycle design and engineering. Their 500cc motorcycle looked quite a bit like the BSA A7, a British motorcycle built by the Birmingham Small Arms Company. That bike, ready to launch in 1939, did not appear until after the war, shown at the Paris Motorcycle Show in 1946. Criticized as a cheap copy, the style and action of Meguro's motorcycle was successful.
Kawasaki released their first complete motorcycle in 1954 under the Meihatsu name. In 1960, a major change took place as the company took over Meguro Motorcycles, dropped the name Meihatsu and decided to build their motorcycles under the Kawasaki name. Buying into a company with qualified motorcycle designers, engineers and technicians was an excellent move on Kawasaki's part. Motorcycles were economical and designed to climb hills and handle windy trails and roads, making them ideal for many parts of the world.
When you Brag about your Kawasaki - you can say that Kawasaki dirt bikes started the legend in 1963 with the B8M 123cc Red-Tank Furore, designed from the successful B8 that rolled off the line in 1961. In 1962, they released bikes from 50cc through 250cc, including the 250cc disc-valve Samurai. By 1969, Dave Simmonds was able to get a world championship in the 125cc class, the first for Kawasaki. The ZX-12R released in 2000. In 2002, James "Bubba" Stewart won the AMA MX Championship with Kawasaki. The Stewart-Kawasaki union brought many more championship rides.
More Noteworthy Kawasaki Dirt Bikes
The KX 450F four-stroke has changed quite a bit from its inception, when the company realized environmental controls might end the manufacturing of two-stroke Kawasaki dirt bikes. The intake cam and engine have slight revisions for 2012. The frame and bodywork, adjusted for better riding, are additional enhancements. Increased power in any range is the goal of the revised exhaust fit.
Digital fuel injection on the 2012 KX250F boosts throttle response and starting. Solid shift forks on the transmission yields smoother shifting action.
The Monster Energy AMA SX Series in Oakland on January 28, 2012 set the tone for what promises to be an exciting season for Kawasaki Racing. James Stewart (Yamaha) finished first, Chad Reed (Honda) second, Ryan Villapoto (Monster Energy Kawasaki) third and Ryan Dungey (KTM) fourth. Point standing as of January 30, 2012 is Reed (85), Dungey (85), Villopoto (83) and Stewart (73). Expect to see these riders putting pressure on each other and the competition as they vie for the championship.
Now its time to Brag about your Kawasaki Motorbike.......

Tons of riders love the Kawasaki offroad bike. What model do you have? Is it stock or have you modded it to the hilt? Brag about your Kawasaki dirtbike and tell us all about it here.
Don't forget - as a personal thanks from us - you get a spam free e-book about 10 things you must check when buying a Dirtbike once you make your submission.
Do you love your Kawasaki Off Road Bike?
Do you have a great story about your Kawasaki? If so Share it!
What Other Visitors Have Said
Click below to see contributions from other visitors to this page...

kawasaki dirt bike motorcycles Not rated yet
it is awesome. i go riding all the time. its really fun and you can feel the dirt flying under your feet. i also do tricks for fun and just completed me …