Brag about your Suzuki
Suzuki Dirt Bikes Trivia across the Years - Brag about your Suzuki.
The familiar sound of Suzuki is due to the creative ability of Michio Suzuki, born about 122 miles from Tokyo in the town of Hamamatsu, Japan in 1887. His dad was a cotton farmer and Michio quickly saw ways to save time and energy making woven fabric. A carpenter, he enjoyed tinkering with ideas and created a loom that worked with pedals in 1909. That started Suzuki Loom Works, which continued to build in business.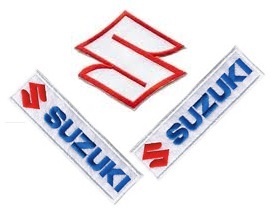 Michio invented another pedal-driven loom for silk threads. Business grew, resulting in the need for more capital to continue his ideas. The Suzuki Loom Manufacturing Company went on the stock market in 1920 as the Suzuki Jidosha Kogyo and drew significantly enthused investors that recognized the work ethic and viable vision of Suzuki. Over ninety years later, it is still going strong.
Thats what entitles you to Brag about your Suzuki.
So how did looms turn to Suzuki dirt bikes? The looms, built with quality, seldom needed to be replaced or repaired. Most people walked or rode bikes to get from one place to another. Michio Suzuki recognized that North America and Europe were well into motorized transport, a great business opportunity and a great Brag about your Suzuki opportunity too.
The engineers and designers made a car prototype based on the Austin Seven in 1938 and worked on improving their motor technology. However, World War II put a hold on creating anything other than products for the war effort.
At the same time, it established the motorized vehicle era for Japan. In 1947, Soichiro Honda built the cyclemotor. Japanese companies purchased quality vehicles and motorcycles from around the world, stripping them down and figuring out how to copy, improve and build them.
Shunzo Suzuki, Michio's son, helped design a motor to make bicycles motorized. Like the looms, the Suzuki cyclemotor had quality and gave dependable performance. The 36cc Power Free engine incorporated many of Shunzo's ideas.
It was a 36x36 mm two-stroke piston-ported engine mounted above the pedals. The engine could be disconnected, pedal assisted or run without the use of pedals. The Patent Office awarded Suzuki a subsidy to continue the motorcycle engineering. The company even built its own flywheel magneto and carburetor. Competition with Honda resulted in the fine products available today.
Japanese motorcycles such as Suzuki dirt bikes challenged the other world companies by building for racing. Suzuki won the 250cc title in the 1970 FIM Motocross World Championship with rider Joel Robert, the first championship for Japan manufacturers. Sylvain Geboers, also riding Suzuki, placed second overall in points.
Suzuki dirt bikes, such as the 2005 Suzuki RM125 two-stroke, demonstrate how the company continues to improve performance. When suspension proved to be a problem for riders exceeding 150 pounds, the engineers worked on the Showa system until it held steady for nearly any rider. Honing the lower fork legs smoothed forward movement and telescopic front suspension greatly reduced the possibility of bottoming out. Suzuki dirt bikes are well built and easy to work on, adding to the reason for their popularity.
The 2012 Suzuki dirt bikes, even the RM85 and RM85L, are relatively unchanged. The smaller bikes are still a great option for serious youth riders, featuring amazing action. Built with a 28mm Keihin carburetor, Showa suspension and a liquid-cooled two-stroke engine, the smaller bikes are a far cry from the cotton loom, but woven with typical Brag about your Suzuki engineering and perfection. Brag about your Suzuki MX motorbike.

Many riders who love dirtbikes adore the suzuki. Do you have a rare model, or just one with loads of special accessories? Tell us the story behind it, and what your going to do next?
Don't forget - as a personal thanks from us - you get a spam free e-book about 10 things you must check when buying a Dirtbike once you make your submission.
Brag about your Suzuki Dirt Bike.
Tons of riders love the Suzuki pit bike. What model do you have? Is it stock or have you modded it to the hilt? Tell us about your zuki offroad motorcycle here. Share it!