Brag about your Yamaha
Some Things to know & Brag about your Yamaha dirt bike
Yamaha Corporation, founded by Torakusu Yamaha in 1887, started out building the most incredible musical instruments imaginable. Pianos, flutes and trumpets were of incredible quality and affordable. The concept of Yamaha dirt bikes started in the 1950s, when Genichi Kawakami chose to put the engineering and technology into motorized items. The YA1 two-stroke 125cc road bike was completed in 1954 and Yamaha Motor Co. Ltd followed in July 1955.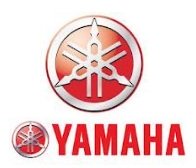 Building the entire motorized cycle was an exciting challenge accepted wholeheartedly. The first of Yamaha dirt bikes, the DT-1 2-stroke 250cc Enduro bike was a true off-road motorcycle. Built in 1968, the demand was overwhelming in the United States and elsewhere.
Listening to environmental concerns, safety demands and rider requirements has always been important to Yamaha, delivering changes as needed while maintaining and improving the best parts of the bikes. An example is the YZ400F, 1997's response to an environmentally friendly 4-stroke motocross bike.
Lighter weight makes faster Yamaha dirt bikes and when the techs are working with aluminum frames instead of steel, it is important that they can handle the pressure. The year 2011 brought an improved YZ250F 4-stroke MX bike with a stronger aluminum frame to produce better handling. Now a year later, the 2012 YZ250F has lighter pistons, a larger carburetor and adjustments on the swingarm, frame and fork tubes.
The 2012 YZ450F has a 4-stroke 449cc liquid cooled engine with four titanium valves. The YFI (Yamaha fuel injection) system provides more power, while the constant mesh, five-speed transmission is smoother with its multiplate wet clutch. Thats a good Brag about your Yamaha fact - right there.
James Stewart is one of the best-known names in SX and Yamaha dirt bikes show off their best features with his riding style. Stewart ended up in fourth place overall after some tough riding breaks in 2011, including a DNF at Sam Boyd Stadium in August. Five impressive victories throughout the year on his YZ450F kept him as a contender. A spoiler in 2011, the whoops is the primary focus so that section does not create havoc in 2012.
Other noteworthy Yamaha riders include Austin Stroupe, Nick Wey and Kyle Regal, who finished sixth, seventh and ninth, respectively, in Las Vegas. Stroupe beat Wey by one second. Further Yamaha riders are Davi (David) Millsaps, with his first season on the YZ450F, and Ryan Sipes on the YZ250F, who ended up third overall in the AMA SX Lites East.
With more than thirty amateur MX national titles, Austin Stroupe has an amazing amateur career, including four AMA Amateur National Championships at Loretta Lynn events. A bit of personal information includes the birthdate of this Charlotte, North Carolina native, August 8, 1990, height of 5 foot 7 inches and weight of 150 pounds. He turned pro after the 2007 Loretta Lynn and raced the last three AMA MX Lites Series rounds, taking an overall fourth at Steel City.
Racing the familiar Kawasaki in 2008 and 2009 with Mitch Payton's Monster Energy/Pro Circuit Kawasaki team, Stroupe won both indoors and outdoors in the Lites class. He switched to the Suzuki Factory Team in 2010 and raced until a shoulder injury ended his season. He performed well as a 2011 member of Valli Motorsports Rockstar Yamaha and it appears he will deliver spectacular performance in the future too.
So when you do Brag about your Yamaha dirt bike – don't forget these facts. Brag about your Yamaha Offroad motorcycle.

Tons of riders love the Yamaha dirt bike. What model do you have? Is it stock or have you modded it to the hilt? Brag about your Yamaha pit bike and tell us all about it here.
Don't forget - as a personal thanks from us - you get a spam free e-book about 10 things you must check when buying a Dirtbike once you make your submission.
What do you love about your Yamaha Dirt Bike?
Tell Us About Your Dirt Bike, how do you ride it? Look after it? What have you done and intend to add to it? Share it!
What Other Visitors Have Said
Click below to see contributions from other visitors to this page...

yamaha yz 85

my yz 85 will hit 80+ it has a powerband and im trying to find a fmf muffler to put on it but cant find one and dont want to pay full price please if you …