Buying and maintaining dirt bike engines
Having & Fixing motocross motors.
Buying and maintaining dirt bike engines – The "how to" steps on your new pitbike buys.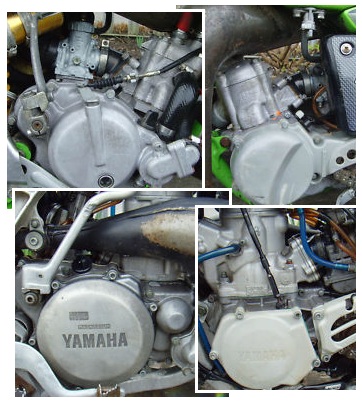 Regardless of what anyone says, the soul of any automobile is its engine. This is doubly true for dirt bike engines, even if they depend a lot on other components.
Buying and maintaining dirt bike engines is not a task for someone who is not willing to put in a lot of effort into the exercise because dirt biking is an exhaustive sport.
In different words, buying and maintaining dirt bike engines is not an easy task, unless you know the basics of dirt biking and dirt bikes. The following is a primer for both buying and maintaining dirt bike engines.
Buying dirt bike engines
Buying dirt bike engines is like changing the most important part of your dirt bike. However, sometimes there is no option. Before you buy dirt bike engines, consider the following things.
1. The type of engine is, by far, the most important thing for you. Therefore, the first thing you should consider is whether you need a 2 stroke dirt bike engine or a 4 stroke dirt bike engine.
While 2 stroke engines would require more maintenance they would give you a lot of power. Alternatively, 4 stroke engines will last a long time but you will be compromising on power. There are different schools of thoughts regarding these two types and it is advisable that you make up your own mind on the same.
2. In addition to this, you would also do well to analyse the dealer, private seller, or the website that you plan on buying from. Make sure that you have tested the reliability of the seller before putting your money on the line.
For this, you should go through multiple reviews and comments from people who have already used the mechanism to buy their own dirt bike engines.
Used motocross bike motors.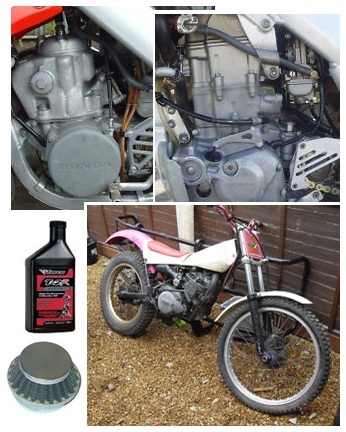 Maintaining dirt bike engines
Maintenance of dirt bike engines would determine how long the engines actually last. Most expert dirt bike riders suggest that the maintenance of a dirt bike engine should be more focused on preventing damage rather than correcting damage.
The following three points should help you form your maintenance strategy.
1. Cleanliness: Cleanliness should be a religion for a dirt bike rider because dirt bikes and engines get very dirty after a session or race. Even in the off season, a dirt bike rider should clean his dirt bike regularly because idle dust can also be very damaging for the engines.
2. Air filters: The maintenance of air filters is also important for the bike's good condition. Cleaning air filters with petrol or filter solvent should do the trick.
3. Lubrication: Over time, the lubrication between different components of the dirt bike engine withers and fades. Once this happens the friction slowly destroys the engine's performance. Lubrication of the dirt bike should be looked after.
Buying and maintaining dirt bike engines is something that every dirt bike rider should know. Therefore, you should study the subject in detail because no professional maintenance expert would care about your bike more than you, regardless of how much you pay him.
Home | Dirt Bikes | Cheap Dirt Bikes | Accessories | Mini Dirt Bikes | Motocross Racing
Motocross Gear | Off Road Bikes | Used Dirt Bikes | Wholesale Dirt Bikes
Honda | Kawasaki | Suzuki | Yamaha