Dirt Bike Tracks
Dirt bike trail days on your motorbike.
Dirt bike tracks a time and a place.
In order to become an expert at riding your bike, you need to have access to some dirt bike tracks. No matter where you live, this shouldn't be too hard since there are dirt bike enthusiasts all over the country.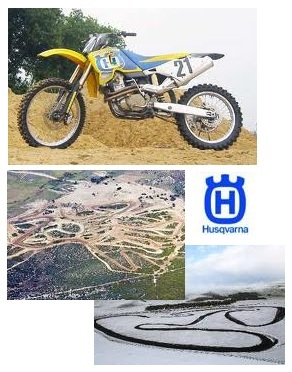 Finding a Place to Ride
One of the best things about being a part of the motocross community is that you can find websites that list various tracks and where they are located.
There are lots of tracks available, and depending on the state you live in you may have more than one within driving distance that you can visit.
Large dirt bike tracks can provide you with a wide range of obstacles, giving you the ability to become intimately acquainted with how you and your bike need to take on various track features.
The more features you get to practice on the better, since this will make it less likely that you will be taken by surprise if you race on a track that you aren't familiar with.
Most tracks do cost money to ride on, and you should figure out what you can afford and who offers the best deal for you. Some tracks charge by the "ride" or day, and somewhere between $15 and $20 is common. If you are visiting a track like this, make sure that you have enough time to make it worth your while.
Other tracks charge a monthly membership, and this can be a great choice if you are going to be at the track multiple times a week. Just spend a little time figuring out how you can get the most track time for you dollar.
Racing dirt bikes like they should be ridden.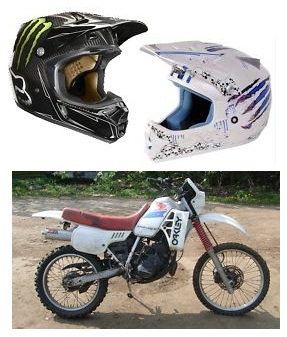 Make Your Own Tracks – Lets play dirt bike!
If you have half an acre of open land at your disposal, you can actually create your own motocross track.
It takes time, effort, and some money, but if you are planning on becoming a pro at riding a dirt bike on a track or if it is your main hobby making your own track may be something you want to think about.
This isn't an option that everyone can take advantage of, but for those that can it can be a great way to get the basics out of the way without having to worry about other riders.
Also, if there is a certain maneuver that you are trying to perfect and you don't want the stress of others watching, having your own space can be a blessing. (Just remember to wear that dirt bike helmet – because there might be no-one around telling you).
Mix It Up with your motocross dirt bike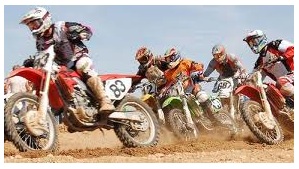 Obviously, unless you have unlimited access to acres and acres of land, you will only be able to go so far with your own track. This means that visiting large tracks is still important if you want to hone your skills.
If you have more than one track in your area, and the funds to frequent all of them, you should seriously consider doing this. There is nothing wrong with having your favorite dirt bike tracks, but visiting others takes you out of your comfort zone.
If you can learn to ride confidently when you're out of your comfort zone, you'll be ahead of the competition.
You need dirt bike tracks in order to not only learn how to ride your used honda dirt bikes, - but how to ride like a pro. Do some research and find what tracks are available to you.

---
Home | Dirt Bikes | Cheap Dirt Bikes | Accessories | Mini Dirt Bikes | Motocross Racing
Motocross Gear | Off Road Bikes | Used Dirt Bikes | Wholesale Dirt Bikes
Honda | Kawasaki | Suzuki | Yamaha