Find fixes for your pit bike
Want to Find fixes for your pit bike issues - how do you do it?
Problems with your motocrosser and dirt bike, we all have them. Do you have an issue with a pitbike or mini mud runner that you just can't solve?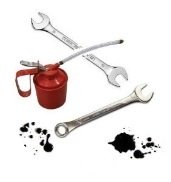 If so post it here, and we'll see if any of our visitors know? We get over 3000 of them (a day), so before long, you'll get a reply or they'll put you on the right track.
Its free to post on this site too, so what have you got to lose!
Just remember a few things:
1. Include the make and model of the off road bike your having issues with.
2. The year it was manufactured.
3. Be specific about the problem, and what you have already tried to do to fix it (if anything).
When your ready - USE THE FORM BELOW.
............................................................................................
Top Maintenance Tips
to Find Fixes for your Pit Bike. Taking care of your pit bike is definitely a time-consuming process, even if you only ride it on weekends. Anything with wheels and a motor needs proper maintenance and since your bike is the only thing between you and the ground, it is important to find fixes for your pit bike that are quick and easy. Not only does it help keep you safe, it keeps your bike running at peak performance and avoids expensive major problems.
Know your Bike
One of the best ways to find fixes for your pit bike is to know it backwards and forwards. You know you are going to open the crate as soon as your new bike arrives and put it together at lightning speed. Stop and read the assembly instructions and maintenance guide first. Just because one piece fits to another does not necessarily mean it goes there and you do not want to end up having to tear the whole thing down just to find a misplaced part.
Start Easy and Avoid Problems
Plan a ten-minute route for the bike and use that route the first three times you take the bike out for a ride. As soon as you get back, tighten the spokes, which tend to loosen the first few times you go riding. Follow this step for your first three rides and then on a normal schedule. Your local dealership can answer most questions about how to find fixes for your pit bike or you can check online or ask the people at the track that you trust to have the right answers.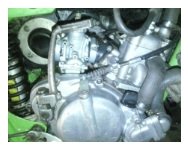 If you are a practiced rider this will seem old hat to you but even the best riders get a bit sloppy with maintenance at times and if younger kids in the family or friends are following your example, you want it to be a good one.
Checking the chain before leaving the house is a matter of course because nothing ends the action quite as fast as a loose or broken chain. One of the best ways to find fixes for your pit bike is avoiding ways to make them necessary so keep the proper tension on the chain.
Create Peak Performance
The more time you spend riding, the more you realize how your bike should respond to what it is facing. If it is not delivering the action you expect, there are several ways to find fixes for your pit bike. If you have a problem with suspension, the front forks might need additional oil. All spark plugs deliver spark, but certain ones deliver better performance. If you get a sputter at full throttle, you might be running on an ordinary factory installed plug. Start the fix by replacing it with a top of the line plug. The carburetor is the next thing to check if the problem is not resolved.
Some other ways to improve the performance of your bike and increase your safety include making sure the handlebars fit you and that the shocks are in good repair. Always test the brakes to be sure they are working before you need to stop. Knowing how to add brake fluid and bleed the brakes is an easy maintenance technique that increases the safety of your motocross bike and your ride.
tell us about your issues on your dirt bike.
A problem shared is a problem halfed? Share it!