Hints and tips for dirt bikers
Hints and tips for dirt bikers is here; and this is our shortlist.
Five Top Maintenance, Safety and Performance Tips & Hints for Dirt Bikers
The multitude of hints and tips for dirt bikers can start heads spinning quickly and leave even experienced riders wondering about what to remember to improve performance, develop skill and stay safe. Five important guidelines to get you and your MX bike through a perfect days ride and the days that follow.....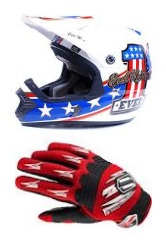 Listen, Watch, Learn
You will hear, see and read about a lot of hints and tips for dirt bikers and one of the most vital things you can do is evaluate each suggestion. When a pro talks about a particular course or a method of accomplishing a certain jump, pay attention and listen carefully.
When people in general are talking, sort through what you hear, note the valuable information and discard unfounded opinions. The same goes with online comments and videos, when readers and viewers get part of the story and never the whole thing. Watch other riders for clues about riding better, because you can learn a lot about style and evasive moves from the performance of others.
Establish a Routine with Riding Gear
It is important to arrive with your gear, which keeps you safe and comfortable while riding. Gather it up the day before an event or practice and set it in the vehicle where it is ready to go. Establish a routine where you gather the items systematically, starting with your helmet. Follow it with gloves, kneepads, jersey and protective clothing, elbow pads and boots.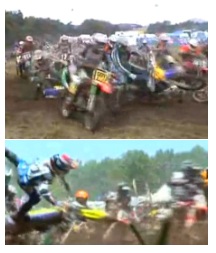 Make Dirt Bike Maintenance a Priority
One of the hints and tips for dirt bikers is to remember maintenance. Nearly every rider has the habit of cleaning the bike at the end of the day. Go the extra step by tightening spokes, nuts, and bolts after cleaning the bike. Look to see if anything else needs to be secured, repaired or replaced.
Then, the day before you plan to ride, check it again. There could be a crack in the wheel or frame that you missed or perhaps one of your tires is worn and not safe for riding. Oil the chain and adjust the handlebars, if needed. The course is the wrong spot to discover your bike has a problem, since it is easier to fix at home.
Practice and then Practice More
Bikes are different and the only way to find out how your bike is going to respond is by working with it. If something does not feel right, ask others with the same year and model and go online to check the company website and the other sites you trust for accurate information. It is likely someone else has encountered the problem and has a fix for it. Hints and tips for dirt bikers make a safer ride for everyone. Companies like Yamaha and Honda have engineers and techs to identify problems with the bike.
Be a Responsible Rider
You are handling a powerful piece of machinery and it is important that you know how and are able to control it. Avoid riding a bike that is too big for you. Find an exercise program that includes weightlifting, gets you in shape and gives you the strength to handle the bike. Think about how to handle possible scenarios in case something goes wrong, which gives you the opportunity to minimize damage to yourself, the bike and others.
What secrets do you hold ?

So..What info have you acquired over your pitbiking years. Do you have a simple answer to an awkward problem. Tell us here and we send you a free book.
Don't forget - as a personal thanks from us - you get a spam free e-book about 10 things you must check when buying a Dirtbike once you make your submission.
What Hints & Tips can help us ?
Perhaps a nifty trick on cleaning? or a wild repair to get you out of a sticky situation? Share it!
What Other Visitors Have Said
Click below to see contributions from other visitors to this page...

dirtbike riders questions Not rated yet
Trying to find the maker of this panel under the handlebars of a 2003 Kawasaki FX. Can someone tell me what it is by the logo?