Kawasaki dirt bikes for sale
Kawasaki sales - But where do you go?
Numerous Kawasaki dirt bikes for sale are in abundance, but where to look?
Websites abound with classified adverts and even your humble local newspapers will have some dirt bikes for sale. But not so much if you're looking for a specific model of bike, though you may still get lucky.
The first place to check out, is the manufacturer, although expensive it's a good place to look for real prices, options, models, and any accessories included in the final price. From here check out the independent sites, and stores that have deals on offer or even discounted models. The choice is now getting a lot better for you.
Kawasaki dirt bikes for sale are an excellent purchase. The brand has been a "utility vehicle" bike manufacturer for some years. Often found on the fierce off road trails, the familiar green kawasaki MX bikes have made an impression with lots of experienced and novice motocross riders.
The kawasaki dirt bike, has excellent grippy wheels and tires - and plenty of motorcycle accessories to buy, including a huge spares bin too.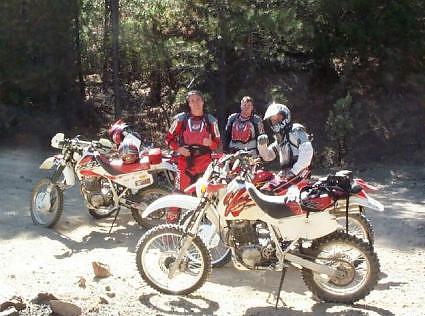 You might even see them doing stunts and appear in videos of freestyle moto x events. A video featuring MX ramps & jumps isn't a bad place to start. They give you an idea of what kawasaki bikes can do - (and they can do a lot).
So where do you look for kawasaki bikes and other kawasaki for sale ads on the web? Read below --
The pitbikeclub.co.uk (although it's a forum)- does offer dirtbike adverts. Great for informal news as well - but we turned up a moto x girls (kids) Kawasaki for £130. It does need a little bit of tlc, but overall the specifications were good for a beginner, and for this price, if it does get wrecked it's not going to cause any tears.
Another site to seek out used kawazaki motorcycles and indeed allsorts of off-road accessories is gumtree.com. The local search is very good, and you can find a cheap enduro bike, dirtbikes for your teens and even kids MX bikes in your local area. We scanned over a Kawasaki 110cc bike priced to sell at £375 - this 4 stroke engined, 4 geared machine was only 5 months old and was a reluctant sale due to a house move – which is great news for you!
Cheap kawasaki dirt bikes
We would all like an inexpensive Kawasaki motorbike.
Olxsg.com should dig up some Kawasaki dirt bikes for sale. It has numerous pre-loved bike ads and a nice Kawasaki KLX 110cc big bore motorbike was being offered up for around $4500.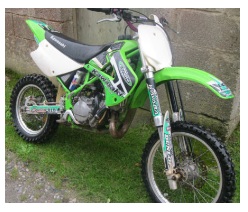 Spec and description was a little patchy but what a great bike for off road motorsports or to take to local tracks and do some showboating. The sellers contact details are shown for every ad, and pics are included with most motocross bikes for sale.
Craigslist.org, should be excellent for Kawasaki dirt bikes for sale - using the local search we popped up Two 2008 Kawasaki KLX 110cc's for sale. Both had been purchased for around 2200 dollars, but now you could get both for $1500. Included in the sale were protaper handlebars, moto x grips, new MX tyres, and a fresh oil change on both models. The only issue we could see was one motorcycle tire needed a new front fender. They were available separately as well, so here you could pick up a real bargain - 1 bike for racing and 1 spare.
Preloved.co.uk we like too, as the good Kawasaki bikes keep on flowing. How about a Kawasaki kx80 for £375?, in fair condition. Or a kawasaki kx85 (the small wheeled 2002 model), for about £780? This had very little use, ex-condition and new black excel rims. Plus the seller was adding in a selection of enduro and motocross clothing such as boots and spares.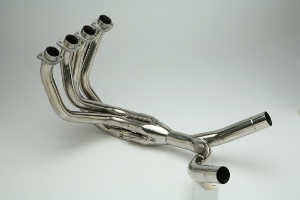 Last but not least for Kawasaki dirt bikes for sale is aaamotorcycles.co.uk - they had an amazing KAWASAKI KDX220 ENDURO for £1490. Which is not only excellent price, but they guarantee all their products.
This bike is also road registered but not road legal (so it may need a lights kit), and you will need vehicle insurance and tax - all to be added to the final cost. But do check with the seller as to what they have already completed for you (paperwork wise).
Adverts and pictures don't always correlate though. As you look at this picture just above, it was advertised as a "Kawasaki motocross exhaust" - but it's like no MX exhaust we know of? So watch out for mistakes and miss-advertised parts. You need to check and double check before you buy - so email and call the seller when required.
Kawasaki moto x clothing and branded apparel is all available too from most registered stockists. Or perhaps try ebay for a vibrant pair of cheap gloves or some discount tires. We hope you have enjoyed this quick tour online, and how to get some seriously cheap Kawasaki dirt bikes for sale - now go out and grab em'.

A Kawasaki dirt bikes search
Cheap Kawasaki dirt bikes for sale are easily available; even great bikes such as the used 125cc kawasaki dirt bike can be had for low money. The kawasaki models, have many fans AND a great following so help and tips can be sourced in minutes. Classifieds even offer used kawasaki parts, on some auction sites. However be sure they'll fit your bike and are not damaged which can be hard to verify with used spares. Ensure a warranty comes with any used part you do buy - and study the returns policy as well.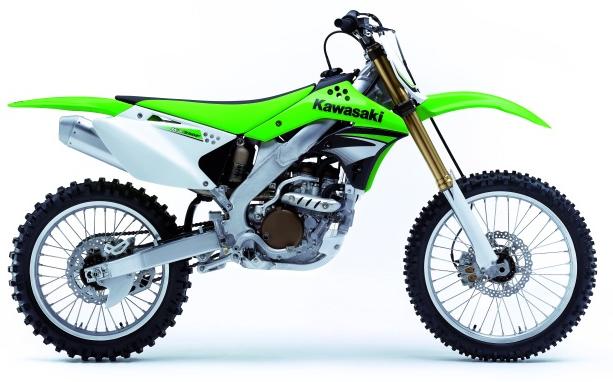 Home | Dirt Bikes | Cheap Dirt Bikes | Accessories | Mini Dirt Bikes | Motocross Racing
Motocross Gear | Off Road Bikes | Used Dirt Bikes | Wholesale Dirt Bikes
Honda | Kawasaki | Suzuki | Yamaha