Motocross racing apparel
Moto fashion – cheap? Or top dollar?
When you're buying any motocross racing apparel choose wisely, as it can be expensive. You can go for either well known brands like fox or thor, or budget makes.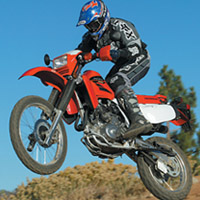 For racing however you need to know your clothing will stand up to the job, and must be well made and padded if you come off.
The design of the items are entirely up to you, as you may go for graphics you like or something more in-keeping with the bike you own. Racing apparel is a must for most bikers, its all down to budget and personal choice.
Dirt bike clothing, and motocross racing apparel can come in all kinds of brands and costs. From boots, helmets and complete combo sets (pants, jerseys and gloves).
Motorcycle circuits will ruin your normal clothing so motocross racing apparel must be purchased. Websites have catalogues full of MX kit and apparel. But you need to do some digging to get the best aftermarket gear for your adventures. We browse over some of the best stores, and give you a breakdown of our finds.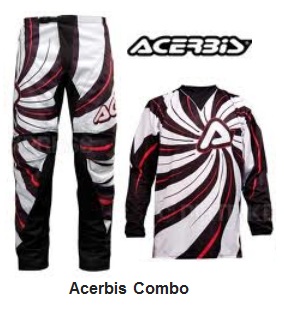 The most common website for related accesorries might be dirtbikebitz.com. For those of you who have been in the offroad motorsport for any length of time. You'll know they do have a large store, filled with the latest MotoX clothing and motocross racing apparel.
We came across some Acerbis Combos (jersey, pants and MX gloves) from £84.89, and cheaper Alpinestars Combos from £79.99. A much more expensive No Fear Combat Combo in Black Pinstripe was on a limited sale at £102.17. The Combat Jersey was 100% polyester and lycra and polyester micro collar and cuffs were ready for the racer inside you.
The Pants contained oversize pockets, it had a zip off lower leg and an internal gator. The No Fear gloves had Airmesh top panels to help your hands breathe, and 3mm of light padding throughout. And finally a cool No Fear - Spectrum Combo in Orange for £107.65 was also for sale, and would look great on any bike track as you unleash your offroad fury.
Our dirtbike gear picks
Do you prefer poly-oxford or Chamude ?
Moving on now - for more motocross racing apparel; we went to slyfoxmx.com and immediately spotted a Fly Evolution Combo kit selling for $216.95 and a Fly Womens Kinetic Combo set for $140.95. Plus a very nice MSR Axxis Combo on sale at $89.95. The Axxis Jersey has a lightweight 100% spun-poly construction, longer tail, and a bigger raglan cut promotes airflow and the graphics were colourful enough to get you noticed.

The Axxis Pants have a ratchet style belt closure, ribbed spandex on the knee, TPR yoke support, rib knit cuffs and a 840D poly-oxford construction.
And lastly the Axxis Glove has Lycra finger side panels, Palm side Velcro wrist closure and a Chamude reinforced thumb / palm panel which is long lasting and cushions your hand on the tracks, a fine glove you'd be proud to wear.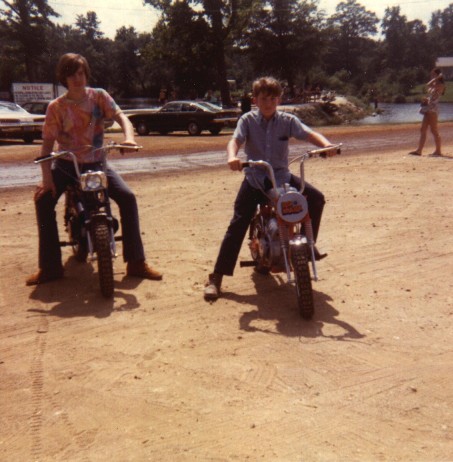 It worth noticing that slyfoxmx.com has high quality motorcycle boots and helmets often at knock-down sale prices. Not exactly at wholesale figures, but we highly recommend them for aftermarket accessory items, and motocross racing apparel you'll love to own.
Motoshopper.com has dirt bike apparel items as well. From womens track boots to the odd honda accessory too. The pictures are clear within the store and well presented but a little more information on each item would be nice to see.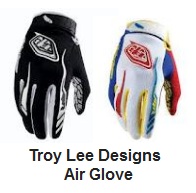 However – what about some Troy Lee Designs Air Gloves at $19.20 or a Troy Lee Designs GP Youth Jersey for $32.83? Some other bargains were a XC Short Sleeve Jersey priced to sell for $52.42 and an all important set of SE MX Adult Socks in Gray going for only $16.00.
Ebay came last with an essential set of non-branded motocross gloves for £6.99. And a protective body armour kit for £49.99. This featured Protective ERS reinforced Technology, but had Highly Breathable sections to keep you cool on those humid southern offroad circuits.
Ebay is now fundamental to most dirtbike riders looking for clothing and gear. Most like to chop and change buying high-tech expensive items like helmets and boots first, and then go for simple and cheap gloves and pants – you can mix and match your kit. However you do it, you'll know where to spend and where to save money.
Helmets, boots and body armour are where cost savings don't really work.
Motocross racing apparel guarantees.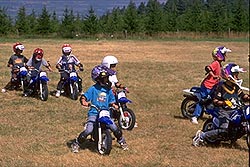 When your buying any type of MotoX gear keep in the back of your mind "what if it doesn't fit?"
Are you buying from a seller who will refund you no-quibble? Or are you buying at a discount and JUST taking a chance?
Can you afford to buy something that you might have to return? Often it's better paying the extra for a guarantee of return, even if you have to pay a small charge for returning it.
Otherwise you have the faff of trying to re-sell the item and then having to buy another one all over again.
---
Home | Dirt Bikes | Cheap Dirt Bikes | Accessories | Mini Dirt Bikes | Motocross Racing
Motocross Gear | Off Road Bikes | Used Dirt Bikes | Wholesale Dirt Bikes
Honda | Kawasaki | Suzuki | Yamaha