Pitbikes for sale
Exceptional Pitbikes for Sale.
One of the reasons people are interested in pitbikes for sale is because there are a number of places they can ride on that bike. Some just enjoy the fun of climbing on and cruising around the acreage in the back.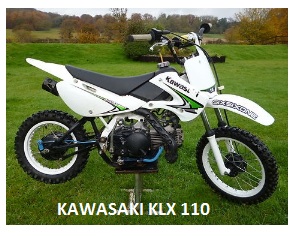 Others have found it is a great way to travel across campus or make their way around a large business complex.
The important thing is that this bike gets you where you want to go during a race or everyday activities.
Prices range from low to exceptionally high, depending what you want. Three incredible bikes that can be purchased today follow.
According to BBR Motorsports, typical custom bikes range from $7,000 to $20,000 USD. No matter which bike we have, the first thing that is done is some type of customization to make it uniquely ours. Imagine being able to select not just the colors, but every single part to build the best pit bike in the world.
Back to reality, the 4-stroke 2010 Kawasaki KLX110 made life better by offering an adult size model. It also switched the camshaft, offering a decompression camshaft with a different timing chain. The chain guide mount was moved slightly. Revised valve timing, a lowered piston-ring tension and newer ignition made enough of a difference to increase power by 15 percent. The high-tensile steel frame remained untouched as it was already designed to withstand falls.
Yes, the SSR SR70 pitbikes for sale are from China. The brilliant part of purchasing one is that they are affordable, well-built and can be upgraded quickly. A beginner will like the look of the assembled bike, graphics, colors and design. Riders will quickly learn the skill of handling the power of this 4-stroke engine and enjoy the ability to climb steep hills easier than before.
The Demon XLR140cc Pit Bike 2011 features a detachable sub frame. The bike's stamina and durability is largely due to using forged and CNC billet alloy components. The telescopic fork is inverted, with CNC yokes and risers on the USD front forks. The owner's mechanical expertise and artistic inspiration is added to make this or any pitbike spectacular.
Don't be grinding those gears anymore, some free advice.
The Best Pitbikes for Sale – finding them.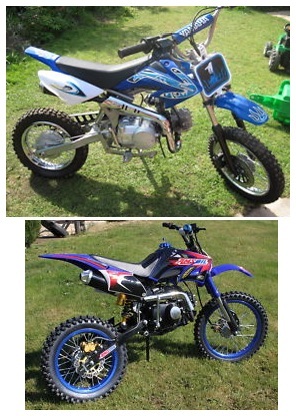 There are hundreds of different pitbikes for sale, and it can be hard to know which pit bike is the best one for you.
Of all of the pit bikes for sale in the numerous motorcross and motorcycle stores, it can be difficult to choose the one that suits you best.
Everyone can give you their opinion on which is the best bike for you, but there are a few things that you need to know about pit bikes.
First of all, you need to understand that the variety of pit bikes is what helps you to choose the best bike for you. If you only look at a few of the pit bikes for sale, you will only be able to compare design and specs for those few bikes and you won't be able to properly make a well-informed decision.
It is important that you shop around in a number of stores and scope out all the pitbikes for sale in order to help you understand the important differences between the many pit bikes. Only by understanding the different bikes will you know which one is the best for you.
You should also try the bike before buying it, and you should consider two things when checking out pit bikes for sale:
1. Fit
It is important that you find a pit bike that is sized properly for you. If you weigh a lot a 160cc pit bike may simply be too small and lightweight, or you may be too small to ride a 650cc bike if you are built smaller than average.
Find a bike that you can handle easily, and you should be able to sit on your bike and have your feet touch the floor. If you can stand too high above the seat with your feet on the floor, you may want to consider purchasing a larger pit bike.
If your feet can barely touch the floor, you should look for a smaller pit bike. You also need to make sure that the bike can handle your weight, and heavier people should look for sturdier pit bikes.
Is a pit bike 125, too much? Not enough?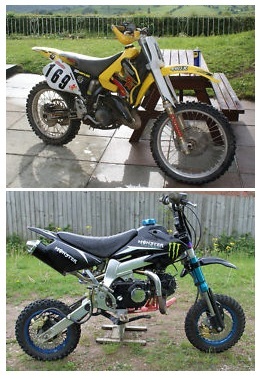 2. Handling
You have to be able to handle your pit bike easily, or else it may get out of control. If a 350cc engine is simply too powerful for you to handle at full throttle, try downgrading to a 250cc or even a 125cc engine.
It is important that you are able to handle your bike properly, or else you could get seriously injured if your bike gets out of control.
Always make sure to try riding your bike around for a few minutes before you make your final purchase.
You need to know how to handle the bike easily, and you should get used to the acceleration, braking, shifting, and turning before you make your decision on which of the pitbikes for sale is the one for you.
---
Home | Dirt Bikes | Cheap Dirt Bikes | Accessories | Mini Dirt Bikes | Motocross Racing
Motocross Gear | Off Road Bikes | Used Dirt Bikes | Wholesale Dirt Bikes
Honda | Kawasaki | Suzuki | Yamaha