Suzuki ATV Parts
Suzuki spares checklist - tick em' off.
Suzuki ATV Parts need NOT be a total headache.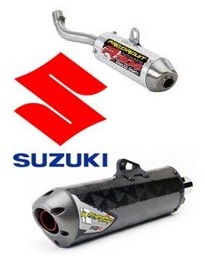 If you're a Suzuki quad owner, then you'll eventually need to purchase suzuki atv parts.
The Japanese company Suzuki started in 1909 when Michio Suzuki began producing silk looms. And since 1952 Suzuki has been producing quality motorcycles.
In 1970, the company became the first Japanese motocross manufacturer to win a world championship. It was at the 250cc World Motocross Championship.
Some of the all-time top Suzuki riders include:
New spares or used suzuki parts?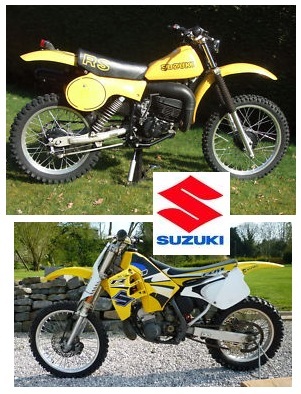 Besides relying on Suzuki bikes themselves, the above riders often relied on having the right part, to do the right job.
Here are some helpful tips for buying such parts:
1. Prioritize new and original parts
It's highly advisable to buy new and original Suzuki parts, over used and replica parts. This will help to ensure that your Suzuki off-road vehicle can maintain optimum performance. Yes, used or replica parts could save you some money.
However, the savings won't be worthwhile if it has a negative impact on your motorcycle's operation, or increases your risk of injury. Even if you don't intend to compete in the AMA Motocross Championship, you'll want your riding to be as smooth and as safe as possible.
2. Look for discounted parts
While you should definitely prioritize new and original parts, you can also find discounted suzuki atv parts. The most common method is an oldie-but-goodie one: shop around. Shopping online makes this process much easier than it was in the past.
You can find various sales and specials on the Internet, which can help you to enjoy substantial savings on new and original Suzuki spares.
If your riding skills are good enough, then you can qualify for a "Rider Support Program." Such sponsorship programs help you to earn discounted or even free replacement parts. Indeed, the best things in life are free (or discounted) if you have a sponsor.
3. Know the exact part that you need
Different Suzuki parts among different motocross models can look virtually identical. That's why it's crucial to know the exact part number that you need. If you have that information, then you'll be 100% sure that you're ordering the exact replacement part that you need.
Another option is to order the part based on the model and year of the motocross vehicle. In fact, sometimes this is the information requested when you buy suzuki atv parts online.
4. Read about the policies of different companies
Taking this step is crucial when shopping for replacement parts online. What are the store's shipping rates and options? What are its policies regarding exchanges, returns, and refunds? And if the store indeed allows exchanges and returns, does it charge for shipping and restocking?
5. Cautiously use the DIY approach when installing replacement parts
More and more people today are taking the Do It Yourself (DIY) approach to installing replacement parts. However, keep in mind that your vehicle is a high-precision machine.
Unless you have the necessary tools and know-how for installing suzuki parts, have a professional do it.
Most suzuki motorcycles discussed in forums will explain any pitfalls you might encounter, so its worth checking out a few posts on your particular model, before you begin.
For instance the suzuki DR650 bike, will have its own following, and its fans will give you hints and tips, on best places to buy, or great advice on purchasing individual spares, tools to buy, and what's a headache and you should get a pro to fit.
All this free help saves you one important thing – time. Ok and money too. So there's no reason to not go and look for it. Also be aware of price variations online and don't be afraid to put in offers in regards to online auctions too – you might be the winning bid.
Home | Dirt Bikes | Cheap Dirt Bikes | Accessories | Mini Dirt Bikes | Motocross Racing
Motocross Gear | Off Road Bikes | Used Dirt Bikes | Wholesale Dirt Bikes
Honda | Kawasaki | Suzuki | Yamaha