US Open Supercross racing
The start of the supercross race generation.
US Open Supercross Racing – better than supercross the movie.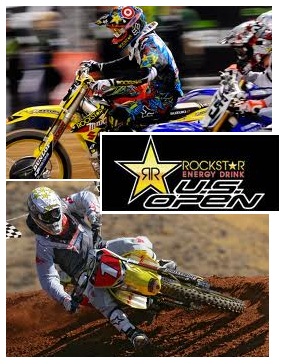 Supercross races are almost exclusively held within professional football and baseball stadiums.
Supercross is derived from Motocross. While Supercross and Motocross are quite similar in a lot of ways, there are also significant differences.
Just as an example, Supercross races will be heavily televised and advertised motorsports events that are held at major cities.
US Open Supercross racing tracks are also a lot more technical. They will not be as fast as the motocross tracks but their difficulty level is much higher. This further adds to injury risk factors.
The sport of Supercross is definitely tailor-made for a TV spectator. This is the target market of US Open Supercross racing, and the television coverage is widespread. The name of "Supercross' had its beginnings as an event name at the first Motocross race which was successfully organized inside a United States stadium.
This was in 1972. Michael Goodwin, a racing promoter staged a Motocross event at California's Los Angeles Coliseum. Marty Tripes, who was only 16 years old at the time, won the event.
Many top riders of that time were featured at this initial contest. It was a hugely commercial success and initiated many imitators. 'Supercross' was subsequently coined in identifying the similar cycling events at a Motocross stadium.
Its supercross live, you lucky atv supercross fans.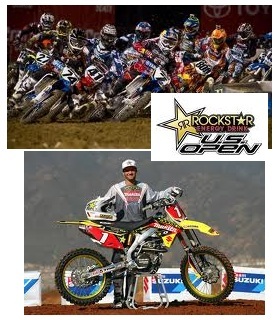 Today, motorcycle associations sanction and govern Supercross races. The prestigious American Motorcyclist Association is also the oldest motorcycle racing organization within the USA.
Supercross has grown on a consistent basis since the 1970's, but its popularity really started taking off at the start of the new millennium. Today, US Open Supercross racing is second only to NASCAR racing as the most popular type of motorsport.
There are 3 Supercross Championship Champs that are awarded by The American Motorcyclist Association each year. These are the Supercross Lites West Champion, the Supercross Lites East Champion, and the Supercross Champion.
Different racing organizations across the world name the World Supercross Champions. The AMA Supercross merged with the World Supercross Championships back in 2008.
The AMA Supercross Series 2011 season was won by Chad Reed. Chad Reed was born on March 15th 1982 in Australia.
He currently resides in Tampa, Florida. Weighing in at 170 lbs and standing at 5'11" Chad rides for the Monster Kawasaki Team with his KX450F. His nickname is Speedy Reedy. Chad's major career highlights have included:
---
Home | Dirt Bikes | Cheap Dirt Bikes | Accessories | Mini Dirt Bikes | Motocross Racing
Motocross Gear | Off Road Bikes | Used Dirt Bikes | Wholesale Dirt Bikes
Honda | Kawasaki | Suzuki | Yamaha