Vintage motocross
The sum of its vintage parts.
Vintage Motocross : The Legends Continue.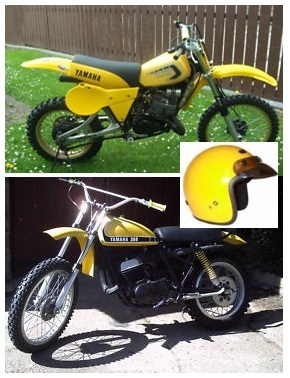 For years, it has been recognized that just like older vehicles, planes, and ships, motorcycles are fun to rebuild, revamp and enjoy again.
This has led to local groups, national organizations and sponsored motocross races with specific rules, classes, and requirements.
You can find enthusiasts in Arizona, Nevada, Utah or any state in the nation. Because it has to do with dirt, bikes, engines and competition chances are there are vintage motocross groups across the world.
To be fair, rider ability comes into play when participating in competition. Novice, Intermediate and Expert levels keep the race exciting and adventurous. Some of the classes in vintage motocross include:
The American Historic Racing Motorcycle Association Ltd. (AHRMA) established age levels for competition, broken down at 40, 50, 60, 70, open age (must be an AHRMA-eligible rider) and women.
A not-for-profit group, The American Historic Racing Motorcycle Association Ltd. is all about competing with and restoring classic motorcycles. Competitors were not ready to hang up their boots, even though age was creeping up on them.
Like-minded individuals got together to form groups, compete and have fun.
The mid 1980s brought an awareness that a national set of guidelines would bring about an even standard for competition, create a unique network for advice on restoration and parts accessibility on all types of two-wheeled motor-driven bikes and provide more opportunity to compete.
Smaller groups, including those of vintage motocross, came together to form national organizations such as AHRMA.
A vintage honda dirt bike and moto bike dirt vintage racers.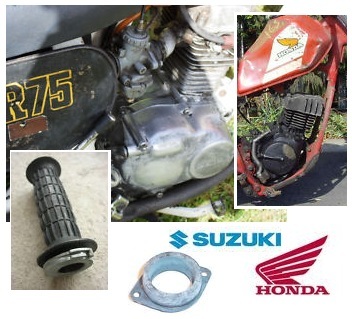 Motocross is one of the competitions offered in AHRMA Nationals, which take place at familiar racing tracks such as Willow Springs, Daytona, Miller Motorsports Park, and Peoria. Long-travel motocross machines designed in the 1970s and 1980s created the Post-Vintage motocross class with their own national circuit.
The international love of motocross has its own level of competition. In 2009, a famous gathering took place at the Vintage-AM International Motocross Competition.
Bad Brad Lackey persuaded European legends from the old Inter-AM/Trans-AM era to compete against an American team. Lars Larsson of Sweden, a Motorcycle Hall of Fame inductee, 1979 World Champion Graham Noyce from Britain, Herbert Schmitz of Germany and Zdenek Velky from Czechoslovakia agreed to take on US Inter-AM and Trans-AM veterans Chuck Sun, Bill Silverthorn, Danny LaPorte and Gary Jones.
The second round of competition was held at Diamond Don Rainey's AHRMA Riverport National in Jefferson, Texas. Numerous fans were thrilled to have the opportunity for autographs, pictures and talking shop with the vintage heroes.
Classic motocross bikes were well represented. Zdenek Velky chose a CZ. Gary Jones competed with a Honda RC450. Graham Noyce, 1979's 500cc World Champion, selected a 250 Honda.
A monster 490 Maico was the choice for Herbert Schmitz. Chuck Sun rode a 250 Maico, while Lars Larsson had a classic Yamaha. Bill Silverthorn rode an RM400 Suzuki and Danny LaPorte chose a 250 Suzuki.
The classic motocross helmet , is also making a comeback within this sport, thanks to these vintage riders and the emerging historic scene. As is other apparel and stores selling older motocross parts online.
Like any sport, Vintage Motocross is an expensive venue. Its future depends on fan and sponsor support. Loss of this visible part of history would be a tragedy.
Home | Dirt Bikes | Cheap Dirt Bikes | Accessories | Mini Dirt Bikes | Motocross Racing
Motocross Gear | Off Road Bikes | Used Dirt Bikes | Wholesale Dirt Bikes
Honda | Kawasaki | Suzuki | Yamaha