The yamaha enduro
The Yamaha enduro motorcycle.
The Yamaha Enduro - What You Should Know before Buying.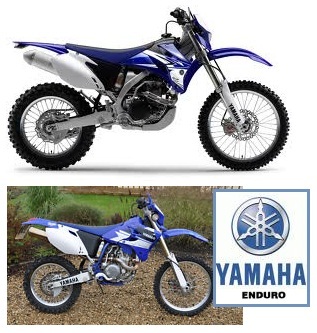 If you've already considered purchasing an Enduro motorcycle, have you considered the yamaha-enduro? Here are some important questions that you should first know the answers to:
What is an Enduro motorcycle?
While "Enduro" would actually be an outstanding motorcycle brand name, it refers to a type of motorcycle. Enduro motorcycles combine the best of off-road and on-road motorcycles.
While they're powerful enough for motocross racing, they're also visible and quiet enough to ride on the road. The different engine sizes of Enduro cycles make them ideal for various types of motocross riding.
What is the history of Yamaha off-road motorcycles?
The answer is valid if you're considering the yamaha enduro. Yamaha Corporation itself was founded in 1887. The company produced its first motorcycle in 1957, which has given it over half a century of experience in the industry.
Yamaha was the first company to manufacture a truly off-road motorcycle, which was its DT-1 model in 1967. The motorcycle quickly sold out, and the rest (as they say, of course) is history.
What are some Yamaha Enduro models?
Enduro bikes champions.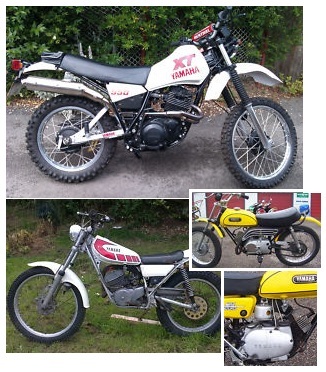 Who are some of the top off-road Yamaha racers?
This is another fascinating question if you're considering the yamaha enduro. Here are some of Yamaha's best-of-the-best in off-road racing:
Jimmy Filice (USA): Filice was inducted into the AMA Motorcycle Hall of Fame in 2000. He's won the AMA 250cc Grand Prix road-race three times, and a total of 29 AMA national races. For about two decades he was one of the most versatile racers in the AMA circuit.
Filice's first motorcycle was a Yamaha, so it's not surprising that he eventually joined Team Yamaha during the early 1980s.
Randy Hawkings (USA): Although Hawkings has ended his off-road motorcycle racing, he's unquestionably a legend in the industry.
He's won the AMA National Enduro Championship (7 times), has racked up over 70 AMA national wins, and in 2009 became an inductee into the AMA Hall of Fame.
Doug Henry (USA): Henry was inducted into the AMA Motorcycle Hall of Fame in 2005. He was the first cyclist to win the AMA motocross championship by riding a four-stroke motorcycle. That was quite a feat considering that most riders were using two-stroke cycles at the time.
Henry was the AMA motocross champion a total of three times. He also won the AMA Supermoto Championship.
Jorge Lorenzo (Spain): Lorenzo has become one of the top minicross/motocross riders today. Lorenzo joined Team Yamaha in 2008. He's won the 250cc World Championship (2 times).
In 2009 Lorenzo was successful in 16 out of 17 front-row qualifications. He also had four wins. Then in 2010, Lorenzo won nine races, which could motivate you to choose the yamaha enduro.
How can I choose the yamaha enduro model that's right for me?
There are several effective steps you can take:
Also don't forget the superb yamaha mini enduro bikes, which if you're smaller in stature you might find easier to handle. Plus wherever and whatever you buy, be sure you can order your yamaha enduro parts, relatively easily.
Some selected older Yamaha-enduro's of note:-
The yamaha 175 enduro , is often referred to as the Yamaha IT175.
---
Home | Dirt Bikes | Cheap Dirt Bikes | Accessories | Mini Dirt Bikes | Motocross Racing
Motocross Gear | Off Road Bikes | Used Dirt Bikes | Wholesale Dirt Bikes
Honda | Kawasaki | Suzuki | Yamaha