Adjustable dirtbike handlebars
MX Handlebars heaven
Getting adjustable dirtbike handlebars, for your motorbike is an ideal solution. They normally are made from alloy, and there are various people that make them.
Be sure that the handlebars you buy do have excellent quality, as although you have the convenience of adjusting these bars, you will rely on them in the event of something going wrong. So buy the best you can afford.
If buying used do take care and if they are still boxed, then that's fine, but if they have been on a bike, check them over properly for any damage or issues. If your not happy don't buy, as some more handlebars are always being advertised.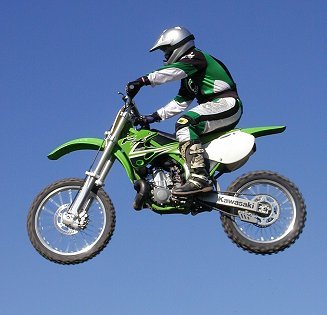 There is much on the market for adjusting your dirtbike handlebars. Azonic offer not just clamp sets, but complete handlebars too. Many items are in aircraft grade aluminium, and the price reflects this.
There is also SX/EXC HANDLEBAR RISERS KTM bar risers for the SX and EXC motocross range. Relatively cheaper in price and also offered is a Progressive Damping Handlebar System.
Another system is the "Radius triple clamps", mainly for dirtbikers that love oversized handlebars. Eight-bolt bar clamps from forged kinesium alloy billet construction. Pushing the limits of materials and design.
A Dirt bike part and accessory
We also heard about the ROX adjustable dirtbike handlebars/ Pivoting Risers for 1 1/8" (28mm) dirtbike handlebar. They are adjustable forward and back, and you should be able to get them exactly to fit your optimum riding position. They will fit most makes of bikes, and are high-strength from machined aluminium.
Finally there are ConvertiBARS from the uk, though we were unable to find out if this was for roadbikes only, or if they were ideal for dirtbikes. But the big advantage is that they can be fitted using the original motorbike brake lines, control cables and wiring!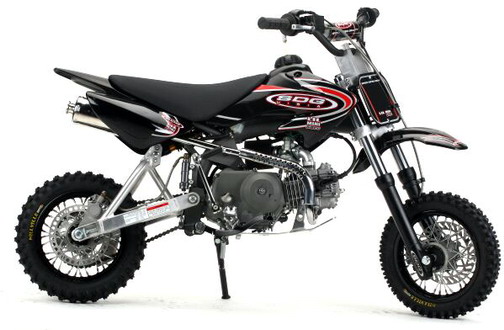 Time saving and strong as well.
Remember if your not sure how to fit adjustable dirtbike handlebars let a store do it. The dangers of getting this wrong, can cause you an accident. Be sure you have adequate cable length before installing handlebar risers, plus you must check for any binding or pinching of the control cables, so test this without riding the bike, before doing any racing.
If in doubt, let your local dealer take a look.
Custom dirt bikes
All dirtbike motorcycles need dirt bike accessories and shopping for custom dirt bikes spares needs consideration. If you have an atv bike dirt motorcycle, dirt bike part and accessory stores should stock most common brands.
A dirt bike from these shops should be well built and look for any dirt bike accessory bargains too.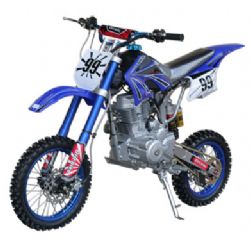 Home | Dirt Bikes | Cheap Dirt Bikes | Accessories | Mini Dirt Bikes | Motocross Racing
Motocross Gear | Off Road Bikes | Used Dirt Bikes | Wholesale Dirt Bikes
Honda | Kawasaki | Suzuki | Yamaha