Alloy motocross
The demise of a motocross gear company.
Alloy motocross apparel was top quality. They offered a wide range of products for motocross sports of all types. So if your either racing or freestyle riding there should be an item that grabs your eye. Costs can mount up so do keep a watchful eye on your budget. Alloy mx like any motocross accessory manufacturer listened to their customers and tried to develop equipment the riders would love - but was it too late?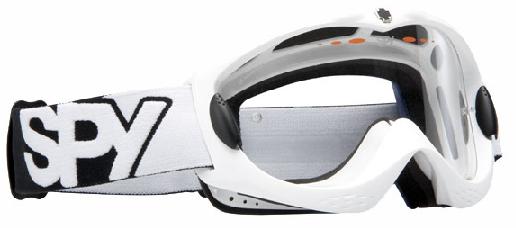 An Alloy Motocross accessory
Most apparel and armour is very tough these days and it would take a very heavy fall to cause serious damage. So always go for top brands when you can, to be assured of the best dirt bike gear.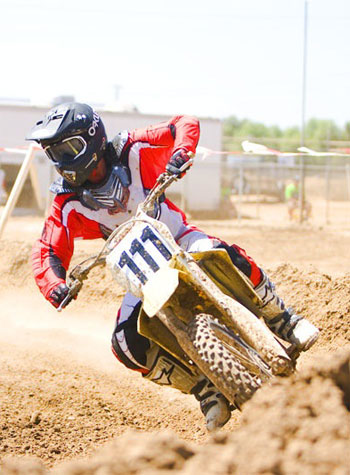 Alloy motocross apparel, offered some great gear. This dirt bike clothing, often seemed oversized, but remember it's meant to be working with body armour underneath. If you don't have armour you'll find it a little bit baggy. Of course alloy was something of a competitor to fox & thor dirt bike gear - two quality makes.
So why did riders like alloy dirt bike riding gear? well- it came in a great choice of colours and graphics, PLUS with sales on ebay it's some seriously cheap dirt bike apparel today.
Goggles & Bedding
Alloy motocross clothing was hard wearing too, and lightweight. As a rider perspires this clothing comes into its own, the breathable layers and vented material make this a comfortable choice of dirt bike gear. There isn't a lot of Alloy MX gear about now, so if you have a birthday coming up or xmas is just around the corner order alloy discount dirt bike gear in a hurry - you'll need to.
This brand also had some well-designed dirt bike goggles, like the Spy Optic Alloy Goggles, in blue and orange. Included is the famous anti-fog super-strong Lexan lens. A fashionable item to compliment your other dirt bike accessories.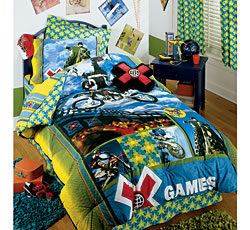 Goggles like this were used by some of the best motocross riders, as part of their dirt bike racing gear. As with the Alloy MX Fuel Jersey, the goggles are fit for purpose and don't have any bells and whistles on them, which riders love. But still colourful and strong enough as an integral part of your dirt bike safety.
Now all you need is a cool set of dirt bike gloves and boots, and you'll be the star of the show.
Alloy retains a small fan base for the retro-lovers amongst us. Although the clothing looks slightly dated by today's standards, that older look will get you noticed by the curious younger riders asking "hey man what brand is that?".
Also don't forget a bedding motocross duvet after a hard day at the track for a restful night. Accessories come in all shapes and sizes from posters to comforters, such is the appeal of motorcross.
What's the deal with alloy motocross gear ?
The Alloy Motocross Brand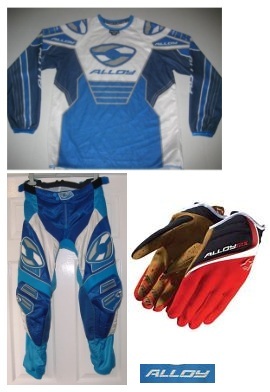 Many people have been searching for information about the Alloy Motocross brand of mx gear, equipment and clothing. The company made all sorts of different items and was building up a good reputation in a short amount of time.
However, they are actually no longer in business, which is a surprise to many people who have still been looking to pick up a nice new piece of Alloy gear.
The company was founded in 2002, and immediately from there Alloy motocross began to make a name for itself. The clothing and racing gear looked good and was built pretty well, rugged enough to hold up to the elements while being comfortable and stylish. They manufactured a full lineup of different equipment items, from protective gear of all kinds to clothes and everything in between.
However, in early 2006, the company closed its doors for good as it went out of business. An official statement from the company read that they had to shut down all operations due to the nature of the business, the oversaturation of the market with so many competitors. The problem for them was also that so many of the best brands in the business, like Fox Racing, have been around for decades.
Trying to compete with them as a startup, in a competitive field and with a tight knit community, proved to be too difficult for them. So many people in MX are loyal to one brand, and the people they know are sponsored by or showcase the same brand, and so forth. Trying to make a dent in that can be challenging, and Alloy couldn't do enough of it apparently.
The demise of alloy motocross - but some motocross riding gear can still be had.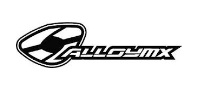 That disappointed many individuals, because lots of people actually did like Alloy Motocross a lot. But the brand just couldn't hold itself together long enough to continue to operate.
They may have tried to do too much too soon, with too many products and product types or categories, and so forth. A slower, more steady, approach, might have allowed them to grow themselves and survive and really build up some brand recognition.
Either way, you still may be able to look for and find some Alloy Motocross gear for sale. For example, you could go to auction websites such as eBay and pick up either old but unused items, or used pieces of gear which are still in good condition. Other retailers or wholesalers might have some old stock lying around if you ask them about it, and know what you're looking for. So that might be a shot if you really want something of theirs.
Unfortunately the Alloy Motocross company was short lived. They were in business for just three or four years, and while they built up a following, they couldn't sustain themselves in the marketplace. Luckily for motocross riders and enthusiasts, there are still plenty of other high quality brands and companies to choose from, so there's no shortage of items to search for and check out for yourself.
---
Home | Dirt Bikes | Cheap Dirt Bikes | Accessories | Mini Dirt Bikes | Motocross Racing
Motocross Gear | Off Road Bikes | Used Dirt Bikes | Wholesale Dirt Bikes
Honda | Kawasaki | Suzuki | Yamaha