Ama motocross webcast
The dirt bike technology.
The ama motocross webcast has been very popular as it's a new use of technology to keep informed about motocross subjects and news. Other sites too offer great free information like stores wishing to sell the latest thor motocross gear or offer discounted items to its buyers. All this stuff is advertised on the webcasts too.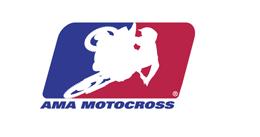 Having a live streaming ama motocross webcast is ideal for the dirtbike fans glued to the internet. The www.amamotocross.com website, offer live timing and scoring at @theWireLIVE.
It's Racer X Illustrated that hosts the webcast presented by Jason Weigandt. Also on the Saturday night of each race weekend, it features practice footage and interviews taken earlier in the day.
This often runs alongside SPEED's television coverage, the Racer X Illustrated webcast is carried on www.racerxill.com. It has interviews, plus audio-coverage and all the behind the scenes stuff, that any motocross fan will lap up.
The MXNationals.com motocross webcasts, began around 2001-ish, in cooperation with Clear Channel Motorsport's supercross webcast provider - Akamai. The live broadcast on mxnationals.com did suffer early technical issues, but since the advent of country wide broadband this service is getting better and better. The ama motocross webcast has now come of age.
To a point - fans don't know what they did without it!
Internet dirtbike info
The dirt bike MX webcast as we now know it.
AMA Motocross Webcast – live on motocross web sites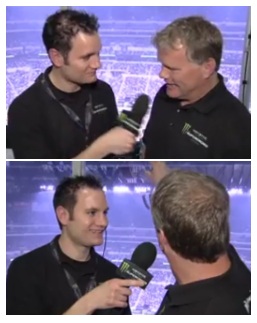 Fans of motocross that are in the know will tell you all about the AMA motocross webcast. This is your best bet to be able to watch all of the events and competitions right from your computer. You can watch them live as they are happening, so no matter where you are or when it is, you can check out the races and never miss an event, and you can see how all the big names do. Learn more about the AMA motocross webcast here.
First, as if you didn't already know, the AMA Pro Motocross is the official championship sponsored by the AMA, and it remains the major championship and series in the United States. So it's as good as it gets, and it has been around for nearly 40 years, dating back to 1972.
Of course, technology has come quite a long way since then, and while there was no such thing as a home computer or the internet back then, today you can watch the AMA Motocross webcast, which is pretty fantastic.
The most popular and official AMA Motocross webcast can be found at AlliSports.com. They offer a full live webcast for all of the 12 major events and competitions throughout the whole season, from May to September.
So that means it doesn't matter what's on TV, it doesn't even matter if you have cable or a television in your home, all you need is your computer and you can kick back and watch the competitions in their entirety. In addition to watching the events live, typically you'll also be able to watch replays, or start watching at a later time, and more.
A free webcast on SOME motocross websites.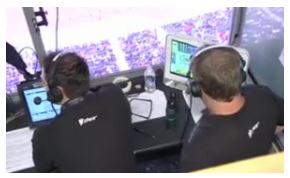 After the fact, highlights and clips will be available in many different places as well. All of the major motocross news websites and magazines have videos they post up.
So whether you like Motocross.com, Dirt Rider, or anything else, you can head there for highlights, recaps, results and everything like that. Or you can just check out YouTube to see what kind of videos they have up there.
The great thing about the AMA Motocross webcast on AlliSports.com is that you don't need to pay anything in order to watch. Not only is it live, no matter where you are in the world, but it's also completely free. You'll need to sign up before you can watch, but all that really means is giving them your name and email and then deciding whether or not you want to subscribe to any news updates and all of that kind of stuff. From there, you'll be all set.
So if you haven't been taking advantage of it yet, then you really need to start checking out the free online AMA Motocross webcast. It's the perfect way to watch all of these great races and see the biggest names in the sport giving it their all, and it doesn't cost you a dime, and you can sit back anywhere across the globe and watch the races you love.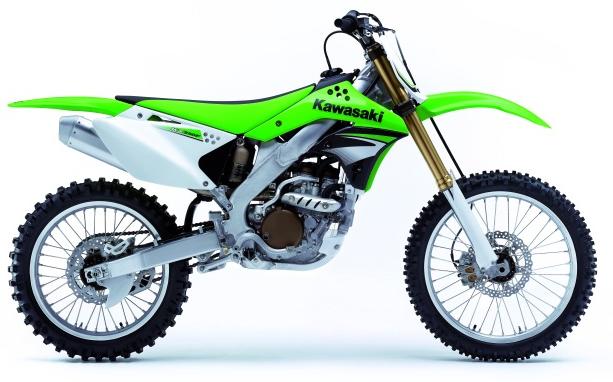 Want a Motocross part ?
What isn't free however is dirt bike Accessories. As for Accessories, keep to your budget and don't get pulled in by the latest fads or gimmicks. Also have in mind what you'll be doing with the bike? Will it be leisurely mountain biking motocross riding? Or extreme jumping? As each model of mx bike has features you will need, such as stronger suspension etc.
So keep these ideas in mind when buying the bike of your dreams and what you'll need to know to use the dirt bike to its fullest. Webcasts and stores can help, but take advice when needed to develop a clear vision.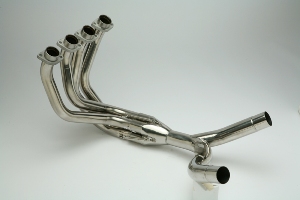 The information out there can sometimes be very overwhelming but it's important to keep a clear mind. Be specific - (i.e) if you have a dirt bike in mind to buy; finding a motocross part, should be quite straightforward as you can only buy parts for that year and make.
---
Home | Dirt Bikes | Cheap Dirt Bikes | Accessories | Mini Dirt Bikes | Motocross Racing
Motocross Gear | Off Road Bikes | Used Dirt Bikes | Wholesale Dirt Bikes
Honda | Kawasaki | Suzuki | Yamaha