Atm bikes
Fun and sturdy mini bikes.
Atm bikes are great bikes for any age of fan. Quality bikes are now very much in abundance but the atm still holds its own with its competitors. These rugged bikes are used to speed and durability from the most enthusiastic rider.
They are generally not as well known as the bigger brands such as yamaha and honda for instance, so make sure wherever you buy your atm moto bike, they stock spares too. The atm is a good bike with a powerful engine, so if you buy one go for the best you can afford.
ATM = performance n power.
All About ATM Bikes
There are many different brands out there producing mini bikes and mini motos today, and one of those is ATM bikes. ATM bikes have built up a nice reputation for themselves, and lots of people who are in the market for a new or used bike have been looking them up and trying to find more information.
If that's you, then you can use the following information to get a better idea of what these bikes are all about and what you should be considering.
First, as mentioned above, there is actually a wide range of companies and manufacturers who are producing mini motos today. This is quite the change from even just 10 years ago, and what that means for you as a consumer is that finally you have options.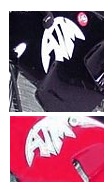 You don't have to build something yourself, and you don't have to settle for something you don't want because it's the only thing you can find. You can pick and choose what you're looking for, and find something which is an ideal match.
There are many different factors to consider here, too. You have to think about the performance and handling of the bike, as well as the engine power and size, and the top speed.
The type of engine and the type of configuration that the bike has will also be important, and let's not forget about the look, style and feel of the bike too. Finally, don't forget to consider price either, which is always a huge factor, and you'll find that mini bikes can have a very wide disparity in terms of how much they cost.
Mini pocket bike world
The Polini connection, gives these bikes some edge.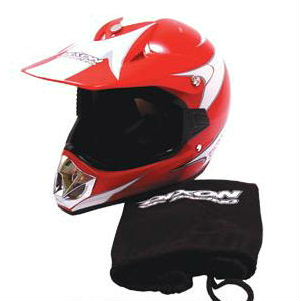 When it comes to ATM bikes, the first thing that comes to mind for many people is how they look. These are badass rides which showcase some real flair and style, and have a very aggressive overall look. The ATM midi special is probably their most well known model, and one look at this and you'll be impressed.
It's made for the track and for racing, and you'll love how it handles as a result. This isn't a bike that you take to the track and hope for the best with, this is one that was built for the track and performs that way as a result.
ATM bikes are known to be comfortable, even for some larger riders who have difficulty with minis. They utilize Polini engines and smooth PMT racing wheels, and have many other standout features and components.
What's the bottom line with ATM bikes? There is a lot to consider, and there are a lot of really positive aspects. They are very nicely styled and feature a great aggressive look to them. But even more importantly, they perform, and you'll love how they ride. Most people find that not only do they get up to good speeds, but that they are easily controlled, are well built, and more.
If that all sounds good to you then it may be time to get one for yourself, and if that's the case and you're buying used, just be sure to find yourself a good deal from a reputable individual.
Super racing pocket bike
Your super racing pocket bike is a tiny but powerful unit. So always have your mini pocket bike helmets on, and for the more adventurous you can go off-road in your "dirt bike" mini pocket rocket motorbikes. So join in this wonderful mini pocket bike world, and start your adventure today.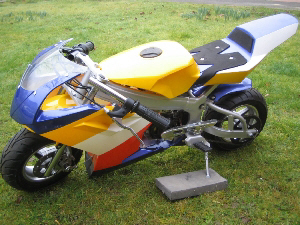 Home | Dirt Bikes | Cheap Dirt Bikes | Accessories | Mini Dirt Bikes | Motocross Racing
Motocross Gear | Off Road Bikes | Used Dirt Bikes | Wholesale Dirt Bikes
Honda | Kawasaki | Suzuki | Yamaha