Cheap 100cc dirt bikes for sale
Bargains Galore for 100cc MX bikes.
The cheap 100cc dirt bikes for sale - What would you prefer a Honda or a Suzuki?
Cheap 100cc Dirt Bikes for Sale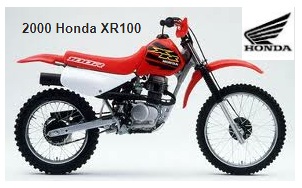 If you're looking for a used dirt bike, you might consider the 2000 Honda XR100 is a bargain for beginners. It's just the right size for those age 12 to age 15 but you'll find that the motor can handle a fast ride for heavier folks, just not one that's comfortable.
While you might find other cheap dirt bikes for sale, this one handles all types of terrain from the woods to the sandy dessert or beach dunes. However, you can also race the bike and fare relatively well in the race.
The 2000 Honda XR100 is one of the cheap dirt bikes for sale that won't make you fight to make a turn. It has ease of handling and a great suspension for a smooth ride. In fact, even if you do a double jump, you'll barely notice the landing because of the suspension. It has all the power that you'll want for the sandy areas as well as those hill climbs on steep elevations.
Another of the cheap 100 cc dirt bikes for sale is the 2003 Suzuki RM 100. While the price is right and most people love the bike, particularly for racing, some complain that the maintenance dips deeply into your pocketbook and you'll have to spend a lot to keep it running at its best.
However, the cost of maintenance might be worth it once you feel the incredible power the bike has. Of all the cheap 100cc dirt bikes for sale, this one has the most incredibly easy handling. While it might lag a bit behind the 125's it will outdo any 85 on the market. It's extremely lightweight and is great for simply messing around or racing for first place. Because of the ease of handling, you'll find that you can simply go faster and still maintain control.
Looking and finding 100cc MX-ers.
You may look for these on the web or in your local classified ads, as you can go for a used discounted model or a new budget bike.
Engines for this size are still not too heavy and could be ideal for jumps, and the power is still apparent.
Cheap can be cheerful even on budget models, but ideally a used quality branded bike may last longer. The option is yours at the end of the day, but take your time choosing and don't rush into a purchase you'll regret.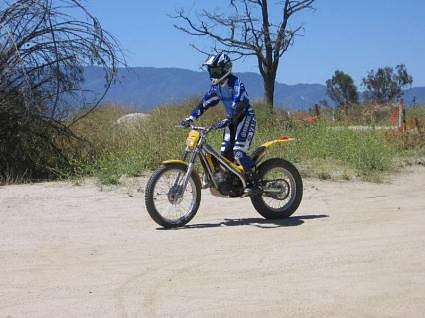 Are you needing cheap 100cc dirt bikes for sale ?
Well on the web there are so many things you can do - ebay is the obvious answer.
Not just 100cc bikes of course, but any type of motocross bikes you want. There can be some great deals on used yamaha dirt bikes too. We found an advert for a Yamaha RT100 in Blue/White its 100cc engine was hardly used, and all for only £700. Ideal for teenagers, and sometimes sellers will take a swap of something you have.
Trouble is when looking for dirt bikes or even a cheap 100cc pocket bike on ebay, time flies! And you can spend hours drilling down your specific pitbike.
Another place on the internet for low dirt bike prices, in finding used motorbikes, is bike-exchange.co.uk. Lots of ads and contact details for many cheap 100cc dirt bikes for sale.
Cheap 100cc dirt bikes
MX forums and junkyards.
Perhaps a dirt bike forum might spread some light on where to get an old dirt bike, but there is a lot of junk to wade through. Speaking of which a dirt bike salvage yard (or an auto junkyard - storing dirtbikes), might give you an absolute bargain - but you must be mechanically minded.
Most stuff here will be "sold as seen", so you pay your money and take your chances.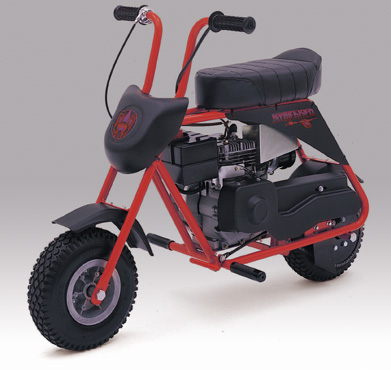 So yes you can buy MX bikes at almost wholesale prices. But these cheap 100cc dirt bikes for sale will need a complete overhaul, and you must service the bike and check the brakes all the way through - so ideal for those that have the time and the energy.
What else is out there? Well there is the DB 806 100cc 4-Stroke Super Dirt Bikes, from good MX stores. For just under 600 dollars you get a 100cc 4 Stroke, Air Cooled Engine- with 3.5HP. A stainless steel exhaust, with both front and rear suspension, and a three gear transmission.
The Chinese Zhejiang X motos Co. Ltd. offer a professional 100cc dirt bike too, brand new of course. With one model that stood out - the KL DB-01 100cc dirt bike, which has a 2 stroke, air cooled engine and front / back disc brakes travelling at 45km/h !
Travelling at that speed you'll need to buy a dirt bike helmet, so leave some money on the table for this expense, and enjoy your 100cc moto.
Cheap 100cc motocross bikes
Checking out cheap dirt bikes should be done with caution. Cheap 100cc dirt bikes are many, but they will be used models and even a cheap pocket dirt bike can be ridden hard and could carry unseen damage.
So before buying cheap 100cc dirt bikes for sale have a good look over them and don't be rushed into buying on the spot. Even if the seller gets impatient, and starts glaring at you, satisfy yourself this bike will be just right for your circumstances.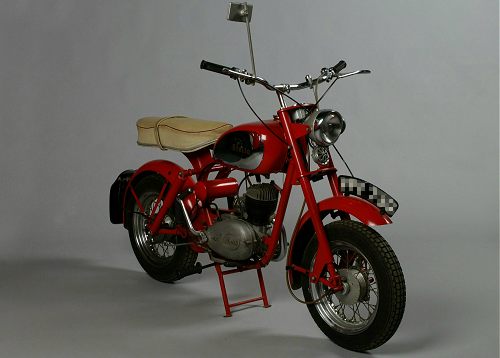 Home | Dirt Bikes | Cheap Dirt Bikes | Accessories | Mini Dirt Bikes | Motocross Racing
Motocross Gear | Off Road Bikes | Used Dirt Bikes | Wholesale Dirt Bikes
Honda | Kawasaki | Suzuki | Yamaha