Custom pit bikes
A Unique dirtbike and it's yours.
Custom pit bikes are like any other form of transport in that riders have always liked a unique feel to their ride. When customising a bike you must not compromise safety and add parts and chop up the bike in such a way as to make it weaker.
Remember a pit bike is not primarily a road bike and if you're on a dirt track and using it heavily on jumps, your customised bike may come apart. Ideally I would seek out a local specialist in customising this type of bike for major work. Where as adding graphics and simple add-ons can be done in the home.
The extent you wish to do this is up to you, but remember the more you customise the more money you spend on your custom pit bikes.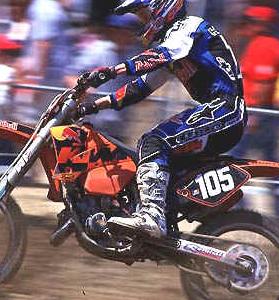 Once you buy a new bike in stock form, you want to make it your own, so customizing your max dirt bike or perhaps even an electric dirt bike makes your ride shine. Certainly the market caters for custom dirt bike parts and accessories (inc. clothing and dirt bike helmets gloves ). But what about the bikes themselves?
We have all seen chromed dirt bike rims and brilliant graphics on a kawasaki old dirt bike to make it look a whole lot better. When done correctly it can add a whole heap of value to your street legal dirt bike or vintage dirt bike (if your lucky enough to have one).
Use the many dirt bike pic galleries for sources of ideas maybe an online stores dirt bike sale might give you some thoughts too – we went on the net for some inspiration.
Individual Dirt bike / Pit bike
The first was surprisingly a forum called pitbikeclub.co.uk. They have a number of adverts and we checked out a 125cc custom built pit bike, based in the uk, and this dirt bikes "Honda type" model was on sale for only £500. It had a superb high powered Loncin/Lifan 125 cc 4 stroke 1 cylinder engine, 4 speed manual clutch with a Japanese high-end MIKUNI carburettor. But there were a lot of OORacing add-ons, such as heavy duty rear shock, polished swing arm and big bored exhaust (literally lots more than we can list here + more spares too). As the rider wanted a road legal bike, he needed the cash – but what a bargain.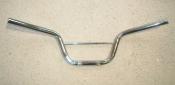 Forums are an inexpensive way of reaching your target audience, so if your thinking of selling your dirt bike / scooter this maybe the place to go – include good quality pics to get the interest of buyers.
The second place we looked at for custom pit bikes was minimotoclub.co.uk, what originally looked like an advert was simply a rider who had completed his custom pit bike and wanted to tell the other fans. Again lots of aftermarket dirtbike parts like, OORacing billet fuel cap & breather, daytona quick action throttle and a tuned Lifan125cc engine. The rider had obviously spent serious money on his dirt bikes parts, but what a great site for ideas!
Killermotorsports.com came along next, where they sell a number of 125cc 214s Coolster Pit Bikes for $725, which is $70 off list price. Coolster design their own frames and use ZongShen engines which is a highly regarded and reliable engine for most riders. Plus these motocross bikes have better quality parts, and easier inter-changeability with Honda/Kawasaki pit bikes and other Coolster's. The whole site had good descriptions with some cool discounts, well worth a look.
The web page "www.amsracing.com/pit_bikes.html" also offered some custom pit bikes but at a greater cost. There was a model called a Pitster Pro 146cc for $2400 and a Pitster Pro 125cc SDG for $1800. Far more than the coolster obviously. These did appear to be high quality bikes and had tons of top accessories such as Kenda Tires, and Fastace Forks which accounts for the bigger price-tag.
Our last stop was orionpitbikesales.com, selling a model called a OPBS XS-140, with a limited price of $1429.00, sold with a very rugged finish of paint. Orion dirt bikes like the razor dirt bike are gaining massive popularity, so prices can reflect demand.
We were surprised by the breadth and possible savings on custom pit bikes, and the lighter 125cc motocross bikes seem to be the most popular, far more so than the 250 dirt bikes. Of course we are sure 250cc custom dirtbikes do exist, but they appear to be in the minority.
Stores love to offer the latest and best so if you see a custom yamaha dirt bike pic in a stores catalogue, make sure its got a full description and you'll be able to ride it. Contact the seller before buying to double check what beautiful accessories come (and don't come) with the motocross bike.
Dirt bike tools & you
To start on any home made custom pit bikes, you'll need dirt bike frames of excellent quality. So get out your dirt bike tools, and begin to build one. Once mechanically complete you can pick ANY after market part for your dirt bike, to add the all important "bling" extras. You can even be specific such as starting with a new jersey dirt bike if you're within the NJ area, and customise it with your own ideas and colours.
Home | Dirt Bikes | Cheap Dirt Bikes | Accessories | Mini Dirt Bikes | Motocross Racing
Motocross Gear | Off Road Bikes | Used Dirt Bikes | Wholesale Dirt Bikes
Honda | Kawasaki | Suzuki | Yamaha