Dirt bike parts accessories
Much stuff & MotoX variety.
When buying dirt bike parts accessories, you need to know your bike has a plentiful supply. Buying a rare or exotic model could get you into trouble as far as parts and accessories go. If your model is however quite common and a recognized brand, you should be fine.
Internet stores that sell dirt bike parts accessories offer superb prices as they have fewer overheads, and they can pass this onto the consumer. Your local store should also be able to service you well and it's important to be a good customer to local suppliers as you can often gain a little bit of extra knowledge while purchasing, so ask questions when buying dirt bike parts accessories, if you get the time and opportunity.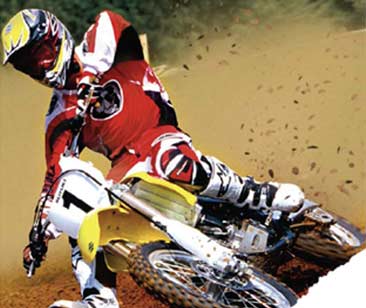 Right so you'd like to know where you can buy quality honda dirtbike parts and oem dirtbike parts and other dirt bike parts accessories for your ride.
We'll show you how we got on, on the web and then you can do your own dirtbike repair, using your very own dirtbike engine parts. Please be aware some prices below might come with VAT and shipping (while other dirtbike parts stores offer free shipping).
Used dirtbike parts should be avoided as they may cause a dirtbike accident (especially brakes), so we only deal with new universal dirtbike parts.
Our first stop was the all popular slyfoxmx.com. They have many lines of clothing, helmets and spares; the site is crammed with dirtbike pictures of each item. Navigation is easy and it's a superb store for your 2 stroke dirtbikes and 4 strokes. Ok so what did we find? Well there was some Pro Taper Pillow Top Grips for $11.95.
They cushion impact, and incorporate a tacky gel-like surface, to keep your hands on the grips. Hard wearing due to being made from a denser compound, and have a self-clean function for most tracks. Also for the mechanic amongst you was a HC2 Lift Stand, going for $80.70.
It's a height adjustable stand to fit under most dirt bikes 65cc+, with a double long-levered jack-pedal. Carries a weight of 150kg. (330 lbs), easy to assemble and the safety pin is connected to a swing arm, so impossible to lose.
Motocross & dirtbike parts
While browsing around a set of Mark 2 Pivot Pegz Footpegs came our way for $142.50. These have a spring loaded pivoting action, that run with the riders movement. Still offering grip and spreading your weight, they help by making your ride a lot smoother. So should you buy these dirtbike footpegs?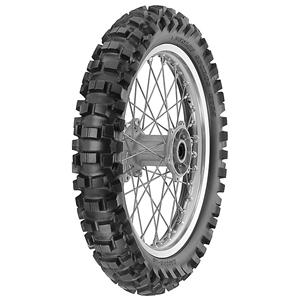 Well - the mark 2 is a lighter peg and they give a lifetime warranty! One thing we didn't see in the description was what models of dirtbike these were designed for ? So they may fit anything from small 49cc dirtbikes to a 100cc dirtbike and above! So check this with slyfox before buying.
We moved onto getgeared.co.uk. Which has a great number of on-road accessories, and dirt bike parts accessories. So many items will be of interest to dirt bikers. They did have a useful function called a motorcycle parts finder, so do use this should you browse the website – its possible they may have what you require. Items included a CARDO SCALA Q2 Twin Pack Bluetooth Headset with MP3 player connection for £189.99. Great for touring with a friend, or going on a long pit bike adventure.
If you're thinking of a dirtbike service then pro-circuit-racing.co.uk might be the site for you. They have been established since 1977 and importing since 1987. They have stock, priced for the average bikers needs, and have a fast dispatch service too. Parts are available from CGH, so if you're thinking of buying a dirtbike you may wish to email these guys your requirements. Anything from dirtbike suspension tuning to buying clutch kits for dirtbikes should be available.
Competitive prices are wanted.
They do offer competitive prices for a dirtbike suspension service where a front fork oil change will cost, £50.00 all the way up to a fork revalve priced at £115.00. So certainly a website to spend some time on, and if you're buying a used dirtbike that might need some work, this website should deliver.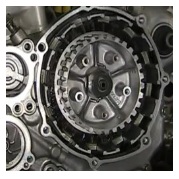 What next? Ok how about - shop.1stmx.co.uk. With all manner of dirt bike parts accessories from a set of Clutch Steel Plates from £29.99 to some Brake Pins with Hex heads for £3.99, prices seem good. The site had Brake Discs for £39.99 and Braided Brake Hoses ( stainless steel braided P.T.F.E hose to be exact) selling at £39.99.
The shop.1stmx.co.uk site had a FREE Catalogue, FAQ's for the most common questions and Sizing Charts. If you're looking for suzuki dirtbike parts or maybe yamaha dirtbike engine parts this should be a cool site to investigate. It listed high on our recommendations.
Lastly came - unlimitedparts.co.uk. With loads of items in their dirt bike parts accessories store to pick from. A few random choices were an EBC CR500 Clutch Kit 90-ON at £82.99, a DUNLOP 19" D756 Rear 250/450F (For Medium Terrian) tire on offer at £52.00 ( 21% Saving) – this was of course during a seasonal sale. Then we scanned a Complete Pivot Clutch Lever Perch Set 3 for £59.99 and finally a NGK Laser Iridium priced at £9.99 (which are often nearly double this price.)
So if you are looking to buy dirtbike parts online, or perhaps some vintage dirtbike parts the stores above offer both universal and specific parts for your motocross pit bike. If you're being very, very specific such as searching parts for a yamaha pw50 dirtbike or dirtbike accessories & spares in Australia, then ebay might be a better choice.
Dirtbike exhaust homework
Stores love to sell you dirt bike parts accessories of all sorts, from oem dirtbike parts to dirtbike tires of all the major makes. If you get into more specialist parts such as clutch kits for dirtbikes and expensive items like a dirtbike exhaust you must do your homework and have the part and model numbers of your bike ready to show the store-owner or your mx purchases may not fit once you get it home.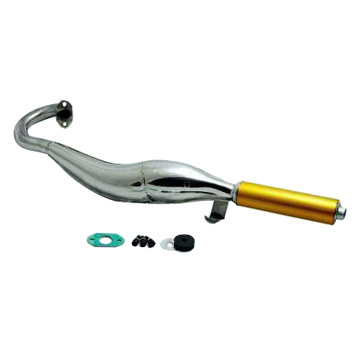 Home | Dirt Bikes | Cheap Dirt Bikes | Accessories | Mini Dirt Bikes | Motocross Racing
Motocross Gear | Off Road Bikes | Used Dirt Bikes | Wholesale Dirt Bikes
Honda | Kawasaki | Suzuki | Yamaha