Dirt bike rental
Renting Pit bikes & dirtbikes.
Any type of Dirt bike rental does take a little bit of thought. You need to know exactly what type of bike you can handle and keep to it. You'll enjoy your ride much more and develop your skills. Some rental places may offer dirt bike stands or even a fueled up tank. But firstly have a model in mind & a brand you want to rent. Dirt bike rental can be cheap and cost effective.
Motocross bike rental places
Anyone here ride dirtbikes? Thought so. You may have toyed with the idea of putting on some dirtbike riding gear and hitting the dirt bike trail. Perhaps you want to take in the arizona dirt bike trails or the dnr dirtbike trails. A number of companies offer dirtbike rentals for you to do just that. Some are private dirtbike tracks to rent (sometimes just a circuit), while others offer mexico dirtbike rental motorbikes to spend a week on a road dirt bike and take in the beauty of mexico. And dirt bike rental will be perfect for you.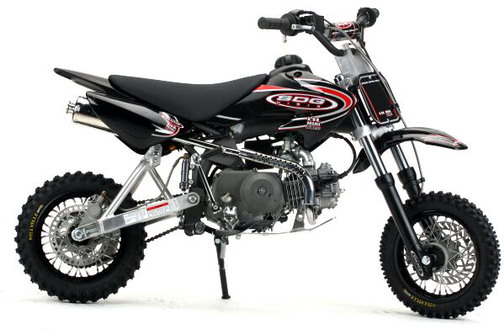 Budget and time play a part, so it's up to you what you feel are the best dirtbike riding places to go to. We look at a few places you can take your atv and dirtbike riding onto the next level.
First along for dirt bike rental websites is goedr.com, who rent dirtbike track (high performance) rides. They have Honda, bmw and even harley davidsons. All models should come in perfect condition, and you can have a memorable dirtbike ride through the Californian mountains and deserts. Do be sure to check out their reservations, as summer months can be hard to book, for any dirtbike rental company.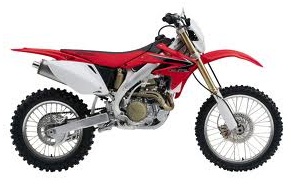 Here are some models they offer to rent – The Honda TRX250EX, Honda CRF450x (for more experienced riders) and the Yamaha TTR110EX (ideal for beginners). The site looks great and had lots of information on how to rent a dirtbike.
Do go through all pitbike adventure sites with a fine tooth comb, as you need to budget for bikes, the cost of the trip, fuel plus accommodation and food.
Perhaps contact the website owner too, and explain your intentions that way you'll get an exact figure when exploring the arizona dirtbike tracks and the dirtbike tracks in texas or anywhere else for that matter! Forums like the cool bikechatforums.com site, should be able to help in finding perfect dirtbike rentals in Canada and other suitable dirtbike trails.
If your seeking specific info such as dirtbike rental in Vancouver do make it plain in your post; as to the "Vancouver location". As you can easily have a helpful dirtbiker talking about a great place only to find out its a tucson dirtbike rental place, which is a world away from your would-be holiday.
Renting a dirt bike track
Another dirt bike rental website you can explore is motocross365.com/the-track.html. They have the newest YZ or YZF models ready for this circuit. The site has a full sprinkler system too; It's a 120 euros per session; but without all the hassle of bringing your own bike, fuel, and cleaning of the bike afterwards. Its located in San Miguel ,Tenerife, with huge jumps and a 1.6km track, and do check what deposit you'll require should you incur damage. You can even rent dirtbike riding apparel for safety purposes, but your better bringing your own. Opening hours for their dirt bike rental circuit are in the WINTER: 2:00pm to 7:00pm and in the SUMMER: 3:00pm to 8pm.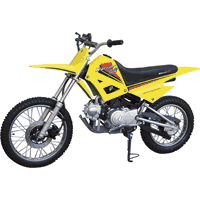 Where next? Well the dirt bike rental store motocrossvacation.com should inspire you. Situated in Southern California, Mx rentals give a range of packages from riding a full week, to one day adventures. Or you could take up their special offers which include supercross events. These adventures start at $250 per rider, per day at the time of writing this.
Totalescape.com, too gives a number of links and offers in regards to motocross adventure and dirtbikes pictures of places to go.
Also worth a look is northcoastmanagement.com/vacation-activities/motorcycles.html. If you love pushing yourself to the limit, then how about visiting the Dominican Republic. Taking in the Motocross Enduro trails and climb the peaks of this exciting location.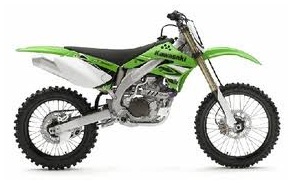 All riders need to be over 21, and you can rent from a half day to a full day – or indeed more; should you be wanting the full dirt bike experience.
The next place on our list is motoparkracing.com/motocross-rentals.html. they have pit bikes on offer from $50.00 per hour (with a 2 hour minimum option). Anything from 65cc to 250cc is available to riders, and if you would like 2 stroke dirtbike riding tips; lessons are available.
If you do want help about how to ride a dirtbike and pointers on dirtbike riding techniques these lessons will need to be booked in advance at $30 per session.
Last on is fastracmx.com/track_services.html. They have a great dirt bike track, which is red clay and black dirt. It's a lighted track with a Shop and a full line of accessories and riding gear too. The whole place has wi-fi access, temp bathrooms with Handicap Access as well. Plus celebrities have been seen on this circuit, so don't forget that all important autograph book. The track itself should suit all kinds of riders, and after a day here you can say to yourself - i ride dirtbikes, and I like it!
Don't spoil your MX holiday
When you go along and rent a pit bike check out reviews in a dirt bike magazine, you never know what gems they may turn up inside or even tell you to avoid.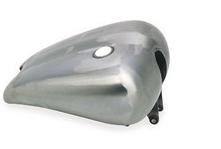 Before getting on the bike, ensure the lever position on your dirt bike & other controls your unfamiliar with - is set for you. If you're not sure ask the dirt bike rental store owner.
If you do get stuck with a way too powerful mx bike, you might look a bit of a dirt bike annie, and could even have an accident, so don't be pushed into renting a motocross bike your not happy about. Stick to your guns and dont accept poor or far too powerful rides for your coming adventure.
Finally – check cost of fuel? Will it be tanked up when you take ownership of the bike? And have to re-fill it when you return it? In most cases that's true? – But check and be sure. Don't get caught out with extra charges like this.
---
Home | Dirt Bikes | Cheap Dirt Bikes | Accessories | Mini Dirt Bikes | Motocross Racing
Motocross Gear | Off Road Bikes | Used Dirt Bikes | Wholesale Dirt Bikes
Honda | Kawasaki | Suzuki | Yamaha