Dirt bikes for cheap money
Motorcross bargain hunters.
Buying dirt bikes for cheap money, or at discount prices is always worth finding out about. Why pay the full price when there are always deals about, and many stores want your business, so take your time in purchasing your dirt bikes for cheap cash.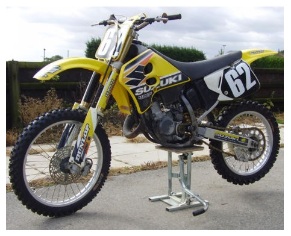 Cheap bikes are numerous, but this depends on what you're looking for – so firstly make a list of the specifications you require. What engine size? what make? or do you care what make you buy?
Does it have to have the latest graphics? and modifications? once you have your list, you can then scour the stores and websites for your cheap bike.
If you're a rider who looks after their money you will want used dirtbikes cheap, and maybe some cheap motocross gear too. Having a trial motocross bike can take its toll on your finances, particularly if you're a motocross racer entering events each weekend.
So where are the cheap motocross bikes for sale at ? We'll show you a couple of places to begin your motocross bike bargain hunt.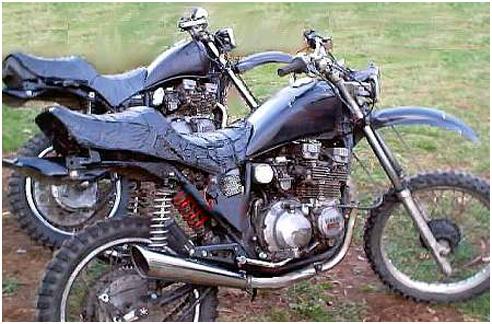 A Used dirtbike.
Take a trip down to bike-exchange.com, who have lots of dirt bikes for cheap money. They have a vast number of motocross classifieds for any motocross rider to view. We came across a Honda CR 250 for $1950. It had never visited the track, with a few aftermarket parts thrown in. Or how about, a Yamaha YZ 85 priced to sell at $1999. The bike looked in excellent condition from the pictures and offers would be accepted for all his gear too.
This is brilliant if you want to get a job-lot of equipment as well as the bike (though still buy a new helmet). The bike-exchange.com motocross website is really very good, and ads have lots of high quality motocross images. Descriptions could be a little more elaborate like ebay – but still an excellent place to seek out a cheap motocross ride.
Discount dirtbike items
Next on our dirt bikes for cheap cash - short list - was dirtbikestore.co.uk. If you order more than £150 of gear you qualify for a 10% discount. Which should get even the pro motocross riders attention. You can search the site, or use the index page, which makes navigation a breeze. So what's for sale? Well all kinds of motocross dirt bits from, Trick Performance Parts, Exhaust Systems and Decals & Seatcovers. They have MiniBike Parts and clothing too.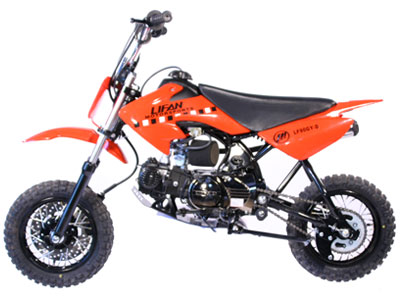 Here are 2 examples - would you like a pair of dirt bikes for cheap money - Extreme Gloves for £12.48. Made from an amara Synthetic leather palm, with a spandex back and micro injected protectors?
Going from clothing to parts, a Honda XR 250 (big bore exhaust kit); came in at £181.07. Inclusive of the base gasket and heavy duty clutch springs.
This motocross riding website had no dirt bikes for sale, but plenty of apparel and pit bike parts.
Are cheap motocross bikes the way to go?.
Further along was the page - olsonpowersports.net/g-dirt-bikes.html. Olsonpowersports had a good range of non branded motocross bicycles. From the 50cc Dirt Bike (SLD 50)(DB-50) at $550 to the 250cc Dirt Bike DB-250XT up for sale at $1300; its really down to budget what you require.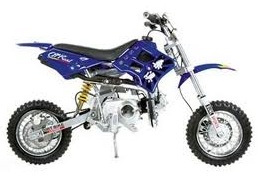 There were mid range motocross race bikes too such as the 70cc Dirt Bike (SLD 70XT) for $575. Shop motocross rides; as these all have a two year warranty and free shipping.
Most bikes too appeared to be California green sticker approved as well. We enjoyed our brief stay at Olsonpowersports, and you should too if your seeking super motocross bargains.
Finally was daudbikes.com, a nice dirt bikes for cheap store. They too have a number of non branded motocross mx bikes for sale. Would you like to have a 125cc Dirt Bike sitting in your garage for £395 or a 49cc mini pit bike for £150. Now that's a cheap motocross buy, where ever your shopping! The 49cc racing motocross bike had a single cylinder, 2-stroke, air-cooled engine, a pull start and a max speed of 45mph. Motocross equipment included is a tool kit, mixing bottle and a decal –stickers set.
Some assembly is required, but the tool kit should be useful afterwards at motocross races (should you be inclined to enter any). If you are unlucky enough to have a motocross crash – remember to budget for a new helmet, using your savings on the cheap dirt bikes above -(before you have a CRASH OF COURSE).
Cheap dirtbikes for sale
Buying dirtbikes for sale shouldn't give you too many headaches. Very cheap dirtbikes for sale, should be treated with caution as there maybe problems with them. However a used dirtbike is a superb bargain and ideal for the beginner. A dirtbike for sale should be researched and checked for damage and other issues when going to look at the bike. Be picky!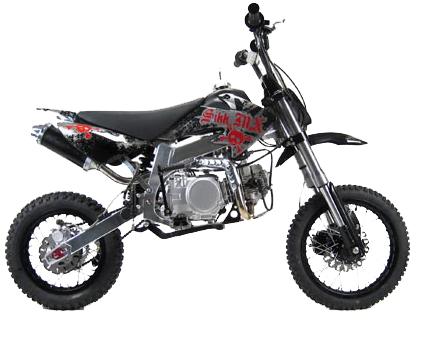 Home | Dirt Bikes | Cheap Dirt Bikes | Accessories | Mini Dirt Bikes | Motocross Racing
Motocross Gear | Off Road Bikes | Used Dirt Bikes | Wholesale Dirt Bikes
Honda | Kawasaki | Suzuki | Yamaha