Dirt bikes in china
Chinese bikes on sale.
These days dirt bikes in china, are all the rage.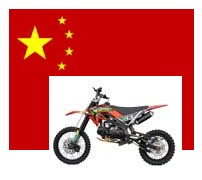 Often they are cheap and easy to buy, from USA retailers or from china itself. With super productivity, and using the latest systems, buying a Chinese bike makes lots of sense. Shineray is regarded as one of the top firms in the industry.
Chinese bikes offer all their models with engines between 50cc to 250cc, the superb styling isn't left out either. Although in the early days some imports did have quality issues, you'll find many bikes are of better reliability today, but check feedback from other buyers to be sure.
The chinese dirt bikes conundrum.
Are Dirt Bikes in China Any Good?
Lots of people interested in buying a new bike are looking into dirt bikes in China. There's a lot of information, and misinformation, out there today about these products, especially on the internet.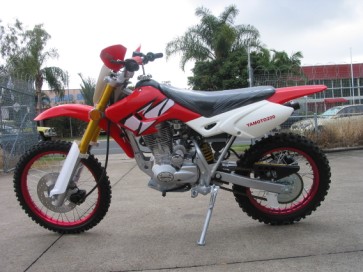 It seems that everyone has an opinion on the subject, but you need to get rid of all of the clutter and boil down to the truth. Are dirt bikes in China (or from a china dirt bike manufacturer ) - any good, or should you simply avoid them no matter how cheap they are?
First of all, that's the main reason why so many individuals are drawn to dirt bikes in China. They are cheap! (and so are the chinese dirt bike parts ). Similar models from big name Japanese brands or other brands could run at double the price, or potentially even more.
That's alluring for a lot of people, particularly in these harsh economic times. So if you can save hundreds of dollars, or even thousands, then Chinese dirt bikes certainly seem like a pretty smart option.
The converse of that is that everyone says that china dirt bikes are so cheap because they are simply shoddy. The parts are weak and won't stand up to much. The bikes aren't put together very well, and really poor materials are used in the construction of them.
The designs are all wrong and the bikes just aren't going to hold up or prove to be worth the investment. Even though they are half the price, if they don't give you any value, then it's still throwing that money away.
The Orient Max dirtbike
The china dirt bike way – follow it and it'll make sense.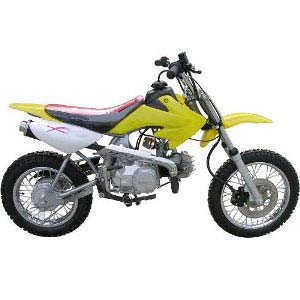 Those are two very drastically different opinions, so how can you reconcile them, and should you consider buying dirt bikes in China?
One of the main points that people miss when considering this is their usage out of the bike.
The truth is that most of these dirtbikes aren't made for lots of jumping, tricks and harsh trails. Most of them are better suited to riding in the country, modest hills, and leisurely road riding. This holds true even when they have the same appearance and styling of dirt bikes you would use for the biggest jumps and craziest courses.
So if you buy one of these bikes and expect them to perform as a bike would that costs twice as much and is suited to different things, you're going to be out of luck in a bad way. However, if you have more realistic expectations for them, and tailor your usage of them in the right way, then you might find some great bang for your buck.
Buying a new bike and potentially shelling out thousands of dollars is a major decision, and a big purchase. Depending on your needs, you may find that spending half as much on a dirt bike in China is a wise move.
On the other hand, if you need something more solid, durable and built for performance, then spending more is an investment that will pay off in the long run and prove to be a less frustrating experience.
The Mini dirtbike
Chinese dirtbike manufacturers have tons of great max dirtbike offerings for the motorbike fans. These new dirtbikes are making waves due to their cheapness and reasonable quality. Even the mini dirtbike market now has Chinese bikes of all shape and variety.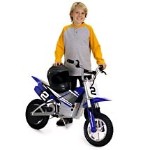 Home | Dirt Bikes | Cheap Dirt Bikes | Accessories | Mini Dirt Bikes | Motocross Racing
Motocross Gear | Off Road Bikes | Used Dirt Bikes | Wholesale Dirt Bikes
Honda | Kawasaki | Suzuki | Yamaha