Dirtbikes 4 sale & our finds.
Take your time buying - it makes it easier.
Looking for dirtbikes 4 sale is never easy, but if you use caution it helps. New models are easier to purchase as they come with warranties and you know no other rider has damaged the pit bike.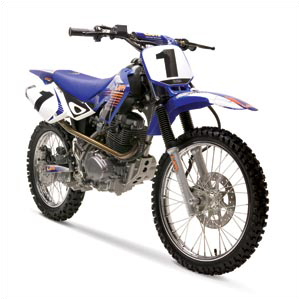 Used models are much more of a mixed bag, but offer incredible savings on cost. When buying used, ideally take along a mechanic or someone experienced on bikes and knows what to look for, and what weak points or damage there may be.
If the seller is genuine, it should be pointed out to you, any flaws or repairs, but double check these and use lots of common sense getting perfect dirtbikes 4 sale.
Are you looking for motocross bikes for sale and dirtbikes 4 sale? Maybe some used motocross bikes for sale too. Numbers of dirtbike motors in vast supplies can be found, but low priced dirtbikes should be approached with caution. It might look the best dirtbike in the world; or be a good first dirtbike for you - (but is it suspiciously low in price? could it be stolen? and will the motocross racing bike have too much power for your abilities anyway)?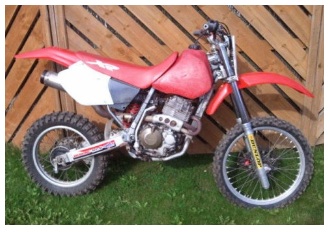 When looking for a classified dirtbike, in dirtbike dealerships keep to your budget, and take your time with descriptions and investigate pics of dirtbikes – do both add up?
If its ebay dirtbikes for sale in their classifieds ads - don't get auction fever buying unsuitable dirtbikes 4 sale! And spend far more than you wanted to.
Quality dirtbike dealers are available and so are excellent cheap used dirtbikes, we show you some starting points for your search into the world of dirtbike sales.
For local freestyle motocross rides and bargain dirtbikes 4 sale how about used-bikes.vivastreet.co.uk. The website has quite a number of cool dirtbikes on the sites pages. For instance, we looked at an Off-Road - Supermoto for £200. It did need a throttle cable, but was a 2001 model. This is a good example of a motorbike dirtbike who's owner has lost interest, and if you are good at simple motocross mechanics, it's a steal.
A Dirt bike motor for sale
Searching sites for the best pitbike deals online.
Still searching for dirtbikes 4 sale; Ghostbikes.com was next, and they sell all manner of quads and dirt bikes. Their bulldog dirtbike range was sold out so we settled for a GMX125 Pit Dirt Bike, for £369.99. The package included a 125cc Lifan 4 Stroke engine, a Mikuni PZ26 carburettor and power of up to 8 bhp. The air-cooled bike came with SDG Wheels and an MT AR250P Adjustable Rear Shock – so a nice priced and spec'd motocross jumping bike.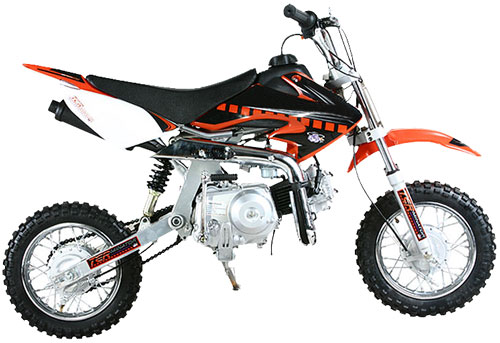 Ghost bikes also do a 250 Pit Bike for £674.99 (Inc. VAT). This comes with a 250cc Loncin 4 Stroke engine and power going up to 17 bhp. Complete with a Fast Ace 66RC Adjustable Rear Shock, and USD Front Forks it's a nice bike for the money. The ghostbike site is vibrant and easy to use, they have a number of "sale" motocross items, and lots of info on all the motocross bikes for sale – which is nice to find.
Then over to preloved.co.uk for MORE dirtbikes 4 sale. Where it's easy to sell and buy a used motocross bike. Anything from a honda dirtbike to a ktm dirtbike should crop up here.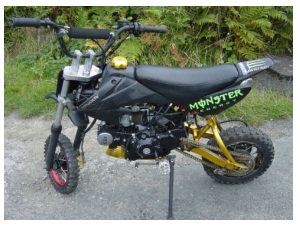 Here are some examples, a 125cc modified pitbike for £300, which comes with spares and was only 7 weeks old! A dirt bike trailer for £125 made from box steel that can carry 2 pitbikes. Then a honda cr80 for £600, that's had a full rebuild. So certainly visit this website for some excellent used bargains.
Mypurerush.com had the classic 2008 110cc and 125cc Akuma Assassin, with free delivery if your in the uk. Prices where POA when we visited, but thats certainly a set of fantastic bikes.
Lastly we entered funkybikes.co.uk. Who had on offer the 125cc Pro-Pit Bike for £309.00. As we investigated further we found they had the cheapest (110cc) motocross bike in the UK for only £299, and a high performance 125cc Pro Dirt Bike just £309, and a 125cc Pro Pit Bike at only £319. All model's have electric starts too. As they are wholesalers and importers, its seems they are passing on the value to the consumer. Although we cannot vouch for quality, the low prices should get any rider on the track.
As we looked at purely dirt bikes we had no time left for a motocross gear sale or indeed a motocross helmet sale but slyfoxmx.com, is always a good bet. Always plan your budget around some motocross gear for sale too - if you have no apparel or helmet already. We did look for some vintage motocross bikes for sale as well, but did not see any. The old vintage bikes really do take some digging to find. But auto trader, preloved and maybe even ebay should be the most likely places they'll turn up.
Ebay is great for Honda bikes and more…..
The mini baja dirt bike is being touted as a popular dirtbikes 4 sale model recently, and perhaps a trail mini-moto could be the perfect ride for you? Have you thought what motocross bike you'd like?
So what do you need to do when looking for a dirt bike motor for sale? You dont have to be specific such as a 70cc dirt bike for sale, but do have an idea of what engine you'll require (roughly) - and what you'll be doing on the bike? Jumping? Racing? Etc.. A Honda dirt bike in an eBay classified advert could be looked at to begin your search, or try a general eBay search for your chosen brand of bike. Use our recommendations above and stick to a budget in any event.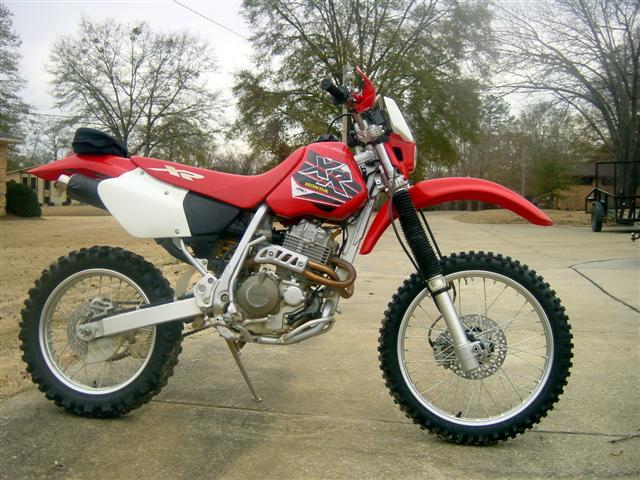 Home | Dirt Bikes | Cheap Dirt Bikes | Accessories | Mini Dirt Bikes | Motocross Racing
Motocross Gear | Off Road Bikes | Used Dirt Bikes | Wholesale Dirt Bikes
Honda | Kawasaki | Suzuki | Yamaha