Dirtbikes on eBay
Great ebayers know their stuff.
Lots of dirtbikes on eBay, are used and you have to check out the advert properly.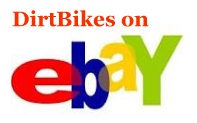 Always look at feedback from previous sales and use the search facility a few times. Often the bike you're after maybe mis-advertised and do a broad search first, then narrow down your selections.
Adverts with lots of pictures and descriptions are excellent, and again check the pictures seem genuine. Of course it all comes down to price at the end of the day, so don't get carried away in a bidding war, you may find a cheaper bike the very next week.
EBay is a fabulous tool, if used correctly, and remember the distance too, if you have a great bargain but end up spending a fortune on petrol to get to the sellers house (unless you arrange postage – if the item can be delivered ) it may not be such a bargain after all.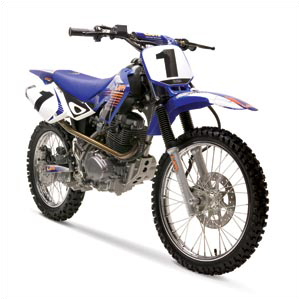 A "Dirtbikes on eBay" search is a fantastic place to spend a while, for motocross bike parts and motocross jump bikes too. If the sellers are good, you will have a long description and excellent motocross pics of the bike from every angle. You can drill down to your local area so you might be looking for florida motocross rides or indeed midwest motocross bikes the list is endless.
Plus you can buy everything from a 125cc dirtbike to 150cc dirtbikes upwards. But beware there can be vintage dirtbikes that are nothing more than dirtbike wrecks. So when looking through this motocross portal, at your possible motocross buys - it's sometimes buyer beware!
We love ebay of course, and we take you through a few dirtbikes finds that caught our eye.
Our first madness motocross search for dirtbikes on eBay popped up a 49cc mini dirt bike, for £99.99. With dog leg eight spoked wheels and sprung rear shock, the motocross photos looked impressive. Sports air filter and a large jet carb was fitted too. The pit bike boasted of a 38mph top speed and a restrictor and kill tether (ideal for the newbie child rider). For a brand new bike, with much more features than we can include here – it seemed brilliant value.
Further along was a Cobra 50cc kids and adults bike for £199.99. It has no gears so you can point this dirtbike in the direction you want, and off you go. With 3M dirtbike graphics, Restrictable Throttle, kill switch and oversized 10" wheels, you'll look the part on the track. This model has a big bore exhaust, very chunky tyres plus its geared lower for superb wheelies. The price of all this? Just £220.
MX Bike - dirt bike ebay bargains
Buying dirtbikes and motocross bikes from ebay.
We found a couple of other possible motocross championship bikes. A 110cc dual sport bike for £275.00 (ready built). Or how about a used, Honda crf 450 2004 dirt bike, on sale at £1,250. This ride had a nice motocross picture which showed the dirt bike in its best light. Carrying a very expensive yoshmura exhaust, rebuilt gearbox and new clutch – the previous owner had spent a lot of cash – that you don't have to. Also it had talon wheels fitted, k-tech suspension, and a new chain. Yes not as cheap as the other dirtbikes, but for a Honda with some brilliant aftermarket parts – a very nice MX bike.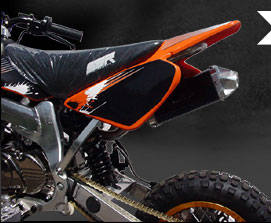 Now it would be a shame to come all the way to ebay just for dirtbikes on eBay, how about accessories. Such as motocross goggles?, cheap motocross boots and motocross gloves?
Ok let's just cover the gloves for sale today....
We dug up a cool pair of Enduro Quad Dirt Bike MX Motocross Gloves for £8.99 (plus £2 shipping). These are Neoflex Gloves which are both affordable and rugged.
Ideally you require your gloves to be CE approved and these are indeed. Made from a neoprene knuckle and cuff, and a mesh construction which breathes the fabric.
Of course the only problem with dirtbikes on eBay is ebay is a MASSIVE motocross store, and you can spend hours n' hours browsing for a dirtbike game or a MX bike that's about to visit the motocross breakers and needs a savior. Whatever you do – don't get auction fever and stick to a budget.
An Ebay motor dirt bike
Buying a dirt bike on ebay is a great idea. The value of a used dirtbike (within an ebay sale) is ideal for those who need to save cash. An ebay dirt bike advert should be looked at closely and within the sellers desciptions, take note of what is left out and enquire with the seller the information you need to complete the sale of your dirtbikes on ebay. If your not happy, dont buy - and look for something better.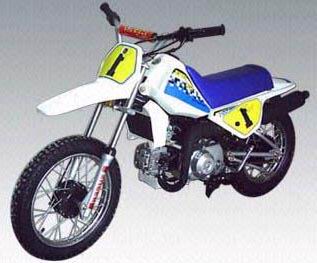 Home | Dirt Bikes | Cheap Dirt Bikes | Accessories | Mini Dirt Bikes | Motocross Racing
Motocross Gear | Off Road Bikes | Used Dirt Bikes | Wholesale Dirt Bikes
Honda | Kawasaki | Suzuki | Yamaha