Dm bikes
Fun DM MOTO bikes
DM bikes are loved by lots of mini bikers. They have many ranges of models and go for great looking bikes.
The DM mini bike uses all the latest materials such as titanium, and aluminium for lightness and strength. Some models have 40cc engines and are topped off with superb brakes, radial tyres and reliable engines. The bikes themselves are much rarer to see at biking events as they could not be described as mainstream.
So if you'd like to stand out from the crowd maybe a DM pocket bike is for you?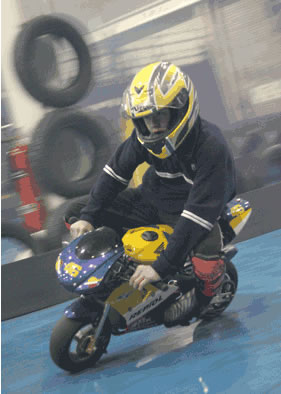 Why small DM Mini Motor Bikes ?
Check Out Popular DM bikes (mini)
DM mini bikes are Italian-made but loved by riders the world over. The company has more than 40 years making racing bikes and many of its models have dominated the sport for some time now.
This is because the company only employs the best and latest construction materials that include aluminum for lightness and titanium for added strength. Most models have 40cc engines riding on high-quality radial tires stopped by a superb braking system.
These are not just any ordinary mini-bike since you rarely see them at motorbike events. Therefore, if you want to stand out from the crowd you might want to consider if a DM pocket bike may possibly be on your near future shopping list?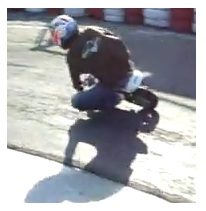 Formidable History Ensures Future Success
DM Telai has operated for more than 40 years in a constant mode of development and reinventing the mini bike racing world.
This constantly applied research has helped produce the necessary experience the company uses to produce some of the finest mini bikes on the planet.
The end result has always been a product that is foremost innovative and highly original. Through racing competition, DM has also employed the best professional riders in the world who operate at the highest levels possible acting as a real-world laboratory for greater development.
The company maintains a forward-looking philosophy when it comes to technology development that propels its goals toward designing and building prototype models that are thoroughly tested and have won many national and international titles.
To date, there are 700 active riders of DM products racing throughout the world who have accumulated 51 professional racing championships. Here are two popular DM models you should examine.
Info about mini DM bikes
Model information
The Pocket Bike Junior DM bikes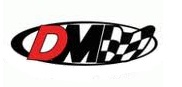 This bike is definitely ready for racing in the "Junior" class with a 4.2 HP Polini engine and an exhaust system "officially" built to F.M.I. requirements as well as its air filter system. The frame is made from, chrome molybdenum that also has a removable, aluminum tail fork constructed from 22 mm diameter molybdenum tubes.
It comes equipped with really cool CNC cut handlebars. The bike has full fairings made from reinforced, monocolor airbrushed fiberglass with a new monopiece that are 6.5 inch CNC cut rims that have detachable hubs. The bike employs a lightened front-disc braking system.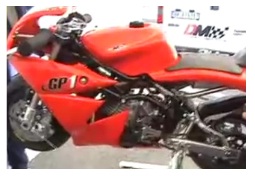 A new chain and disc protector is made from aluminum and spouts new brake-saddle supports. This mini far outclasses any Chinese competitor as can obviously be seen in its attention to detail and focus upon enduring reliability.
The DM1 Midi Prduzione
This DM bikes model possesses a powerful Polini 6.2 HP engine. It has a racing-type exhaust system and a chrome molybdenum frame possessing an aluminum tail fork made from 25-inch molybdenum tubes. Front and seat fairings are constructed using reinforced fiberglass. It has a new monopiece - 6.5" CNC cut rims that are accompanied by detachable hubs.
Tires are type B tubeless and are stopped by a floating front-disc braking system with new discs having cutouts. This model also possesses a new chain and disc protector made from aluminum with new brake saddle supports that are also CNC cuts.
We hope you like DM bikes , and our quick article about them – if you do please comment.
A Cheap new dirt bike
If you want to progress from mini bikes - go straight to a full sized dirt bike.
Interested in Finding a cheap new dirt bike? Well you should begin with searching out the dirt bike trial magazines and online adverts. Perhaps if you have a dirt bike riding school locally ask around, someone is bound to be selling theirs. Also don't forget any parts for sale adverts that match your model of bike too, but only buy once you have your moto of course.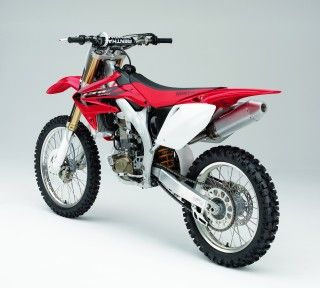 ---
Home | Dirt Bikes | Cheap Dirt Bikes | Accessories | Mini Dirt Bikes | Motocross Racing
Motocross Gear | Off Road Bikes | Used Dirt Bikes | Wholesale Dirt Bikes
Honda | Kawasaki | Suzuki | Yamaha