Dunlop motocross tires
Grippy n' chunky Motocross buys.
Dunlop motocross gear is high quality. Lots of riders love it as the manufacturers are always developing and coming up with great additions to their ranges. You can pay a lot of cash out, but it's worth searching the auction sites for inexpensive stuff too. You never know the bargains you might see. For instance you could pick up a cheap set of dunlop tires (still un-used), as to buy them brand new can be expensive.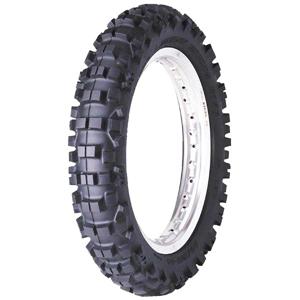 Dunlop Motocross Tires
What's the Best Motocross Tire?
Your tires play an important role in your performance. Finding the best might mean you use Dunlop motocross tires or other name brands. Just because you love the mud tire one company makes, it doesn't mean it's the best for the desert.
While finding the best tire isn't that difficult, you have to know where you'll be doing most of your riding before you make your selection. Most of the Dunlop motocross tires work for all terrains, but some of them are better for desert and others for rugged wooded terrain.
You'll also want to get the tires that are best for the type of racing you do, whether it's speed you're looking for, durability or consistency.
If you're riding on softer terrain, you'll want the durometer or hard compound tires. They penetrate the terrain better. The softer compound motocross tires are for hard surfaces like clay and they conform to the terrain.
When racing in the dessert, you want a tire that holds up under the heat from both the dessert conditions and the high speeds and is resistant to cuts at high temperatures.
Several do well. Maxxcross Desert IT has a reinforced carcass to help prevent punctures, cuts and flats. The Michelin Desert Racing tire is also another that works well in sand and mud.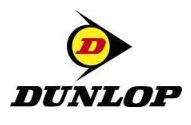 This monster tire takes a beating but is a little difficult to mount if you're doing it yourself.
Dunlop motocross tires that work the best for desert conditions are the D739 Desert A/T rear tire and the D606 Dunlop front tire. Regardless of the tire you use, you'll find the best psi is between 15 and 17. The minimum is 14 psi with a maximum of 18 psi.
When you race on rough wet terrain, such as a hare scrambles or enduro races, you'll want a tire that can perform on both hard and rocky terrain and wet, muddy areas.
You need a tire that is flexible enough that it won't puncture over tree roots or rocks and grips on the ground in slippery areas.
A good example of this type of tire is Dunlop motocross tires D739 for ground that's packed a little harder and D756 for the areas where the ground is soft and muddy.
Rubber Dirt-track motocross tyres
The dunlop motocross tire for all terrain.
Many riders like the Dunlop motocross tires MX31 for the mud. Some find the Michelin Starcross MS3s are good as long as you get the ones made in Spain. Those made in Thailand aren't as good quality and you'll know the difference the minute you start to ride.
Once you know the type of terrain, be on the lookout for durability, traction and handling. You want a tough tire that won't puncture but also one that gives the maximum hold on those rough terrain obstacle courses, sandy mud and slippery rocks.
While the amount of money you spend doesn't always mean you'll get the best tire, sometimes a more inexpensive tire may fit your needs. However, don't fall prey to used tire bargains.
Purchasing a used tire is an example of saving a few dollars up front and spending more in the end. Most people only use a front tire for about ten races and the back tire for five.
Used tires have seen their day and no matter how expensive they were at one time, by the time they hit the used tire rack, they're worn out. If the heat didn't affect the tires properties, you'll find the knobs are either stretched out of line or in some cases sheered. This affects your performance and can cause the tire to fail at a crucial time.

Motocross tips - For tires.
When buying dirt bike tires from sites such as ebay it is hard to tell if the tyre is damaged so be very careful. Some sites can give out advice such as free motocross tips, and hints on racing. You could even check out the many blogs and motocross journal entries on the internet to see what other riders are doing. Keeping informed is not only good for your riding but for your wallet too. But always keep looking for items such as durable motocross tires and other superb mx accessories you're bound to need in your riding career.
---
Home | Dirt Bikes | Cheap Dirt Bikes | Accessories | Mini Dirt Bikes | Motocross Racing
Motocross Gear | Off Road Bikes | Used Dirt Bikes | Wholesale Dirt Bikes
Honda | Kawasaki | Suzuki | Yamaha