Edmonton motocross track
Edmonton Race track education.
Racing on edmonton motocross track ? have you ever been? Well if not you should certainly take a day off and go if your local to the area. While your there pick up a few pointers from the expert riders or see what's for sale. They might give you advice on better MX gear, or tips on looking after your motocross bike. Use your day to your advantage and see what others are doing.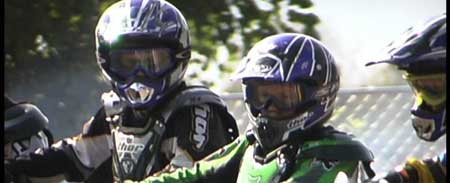 A place for motocross tricks ? or solid steady riding?.
Racing at an Edmonton Motocross Track
Castrol Raceway
If you're interested in racing, there are several notable tracks in Edmonton. Probably the best-known Edmonton motocross track is the Castrol Raceway. While the Castrol Raceway is normally for dragsters and sprint cars, on Tuesday and Thursday, the track opens for motocross riders. The gates open at 4:00 pm but the riding doesn't begin until 5:00 pm. The cost is $20 per rider.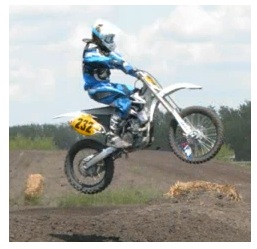 You don't race at Castrol Raceway; the raceway prefers to call it "organized practice." All riders have to sign in and if you're under 18, your parents must sign in for you.
You get four hours of riding since the riding starts at five and ends at nine, unless it is dark earlier. You don't have to have a motocross bike to ride; street bikes are allowed on the tracks even though motocross is preferred.
During the first hour of practice, all bikes are on the track at the same time. However, at six o'clock the riders divide into groups according to experience.
The people in the expert group are those with a great deal of track experience followed by the junior level with at least some experience on the track. If you've never experienced a race track or have small wheel bikes, you'll be in the beginner group. All riders should have MX boots, helmets and goggles.
Motocross Tracks for racing
Is your motocross adrenaline flowing yet?
Super's Cross Track - action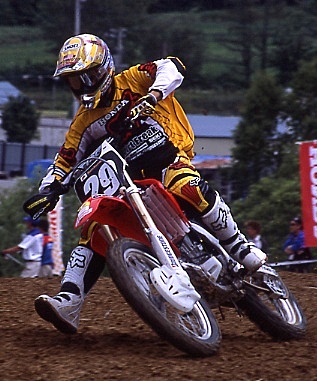 One of the newer tracks in Edmonton is Super's Cross Track. This Edmonton motocross track is especially for motocross and off-road riding and offers a well-maintained motocross track for riders of every level.
The facility also has a track devoted specifically to the peewee group. However, once the peewee riders gain a little experience, they can gain the opportunity to ride the main track.
The track is on 80 acres of land and has a clay base with natural loam cover in some areas. This makes it a total riding experience.
You'll find the track open on Saturday from 10 in the morning to seven in the evening and on Sunday and holidays from 10:00 am to 6:00 pm. The track opens two or 3 weeknights from 4:30 to 9:00 pm. However, it's always best to call ahead, particularly if the weather is iffy.
These hours change if the track needs maintenance or the conditions are bad. A day pass costs $20 for bikes 80cc or more. For smaller bikes less than 80 cc it only costs $10 and if you have a peewee rider on a bike 65 cc and under, the cost for a day pass is $5. You can get season passes too.
Motocross Tracks near Edmonton
If you're not tied strictly to using an Edmonton motocross track, there are other tracks in Alberta. Westlock offers Pembina Dirt Riders Association track. There's a beginner track and the main racetrack besides a peewee area.
You can camp for the night for $10. It costs $200 for a year's membership. Some other areas that have motocross tracks are Alix, Brooks, Busby, Calgary, Cold Lake, Grand Prairie, Hanna, Lethbridge, Lloyminster, Slave Lake and Tabor.
Race Motocross jerseys and other resources
You might find these circuits ideal for picking up advice or help with solving an issue you have encountered. The tracks stores or riders might have motocross jerseys and other resources, for dirt bike gear you can buy and even compare prices? So while you have the day out always turn it to your advantage in as many ways as possible.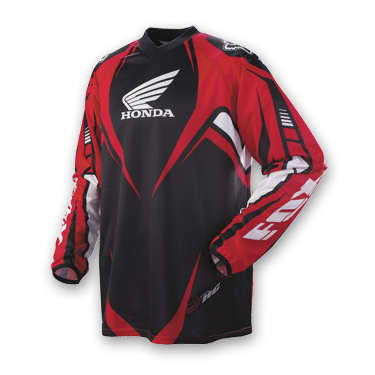 ---
Home | Dirt Bikes | Cheap Dirt Bikes | Accessories | Mini Dirt Bikes | Motocross Racing
Motocross Gear | Off Road Bikes | Used Dirt Bikes | Wholesale Dirt Bikes
Honda | Kawasaki | Suzuki | Yamaha