Sly Fox motocross apparel
Amazing sly fox pit bike gear.
The purchase of sly fox motocross apparel will see even the most ardent rider have a great time. SlyFoxMX has been renound for quality clothing and great designers involved in all their lines.

Accessories too are well catered for and if its jerseys or pants you're after you should find something that appeals to your own personal style.
Of course the more you buy slyfox motocross apparel, the more cash you'll need, so check out any discounts or sales within the slyfox clothing range. Worth a quick look are used items from auction sites, where riders have lost interest and you can pick up a bargain.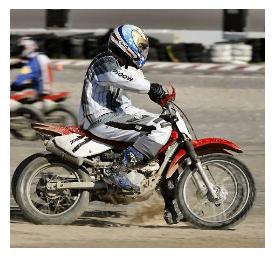 There isn't any such thing as free dirt bike apparel. But you can get discounted thor dirt bike gear and metal mulisha motocross clothing. With a lot of dirt bike & motocross clothing online you have to buy from a reputable retailer. Even if you're buying big branded Kawasaki jerseys or Yamaha pants, is the store going to deliver – and what is there customer service like?
That's why we like slyfoxmx.com aka fox motocross apparel! With cool discounts on racing dirt bike apparel and motocross accessories, you can view items listed in their catalogue till you're happy they fulfill your needs. This dirt bike store we feel is one of the best and we take a tour to find good value for you.
Our first selection was a set of 2009 Alpinestar Tech 3 Motocross Boots for only $169.95. Containing a shin plate made of high-impact and abrasion-resistant polyurethane, and shaped to give better toe protection.
The Suede reinforced instep for increased grip with a heat resistant padding, make this a comfortable and durable boot for the money.
Dirt bike clothing online
Checking over the slyfoxMX website.
Or if you're a dirt bike & enduro rider you'll need a 2009 Oneal Monster Helmet priced to sell at $195.99 ($24 off RRP). This impressive MX helmet exceeds SNELL, DOT, ECE and AS standards, so suitable for all pit & dirtbikes and quad bikes as well. Using the monster / Oneal green dirt bike graphics, plus careful venting but sealed in a Savoir Suede liner, it's a superb jumping helmet from sly fox motocross apparel – but ensure you get the right size (not too tight – not too loose).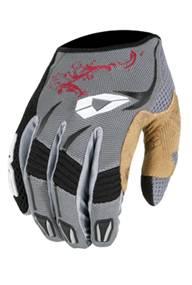 Another bargain in the fox motocross apparel store was a 2009 Thor Phase Motocross Combo set for $153.85. Containing a Thor Phase Jersey made from polyester micromesh and raglan style sleeves, a Thor Phase Pant constructed from nylon and Spandura stretch panels for excellent body movement. And to complete the set is a pair of Thor Phase Gloves with a Clarino palm and Silicone fingertips. Some of the best dirt bike riders, use thor clothing, and don't forget those motocross gear bags to keep all your precious clothing in after being with dirt bikes all day.
If that fox motocross apparel outfit is too expensive then what about a 2009 Answer Syncron Outfit for only $89.95. It doesn't have the thor motocross logo of course, but it's still quality clothing. Comprising of an Answer Syncron Jersey with spandex cuffs and a generous cut for ease of movement. A pair of Answer Syncron Pants in a nylon and polyester construction – leg liner and flexible rubber patches included for comfort on your pit bike. Plus a set of Answer Syncron Gloves available in many sizes with palm, thumb re-enforcement, made from a stretchy fabric and extra grip - plus it lets your hands breathe better.
Other random buys were an EVS RC Evolution Motocross Neck Collar Protection unit at $169.99, an Oneal 548 Youth Helmet for only $49.95 and "Zooke" - Ultimate Anti-Fog Lens Cleaner pack for $19.95. So many bargains so little time.... Slyfox has buying help on the website, so you can contact them in regards to any questions you might have. They are not exactly a motocross jerseys directory and resources site- but they do offer motocross accessories and MX clothing; of excellent value & quality.

A dirt bike that costs YOU a lot of money will see you needing a cheap pair of boots for your feet, or maybe a cheap motocross jersey as your budget might be blown. Getting value but high quality gear for your track or motocross race adventures is a must and slyfoxmx.com is right up there with the top websites today.
Dirt bike riding boots & clothes
Dirt bike clothes like any apparel need to be of the best quality you can afford. Dirtbike clothing has many brands and is highly colourful. Whether you want dirt bike gloves, or a dirt bike riding boot - stores will have the ideal solution for you, and always buy a well fitting helmet (from fox motocross apparel) that your wallet can stretch to.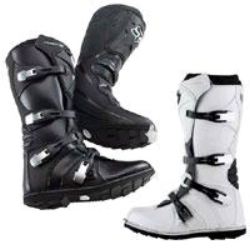 Home | Dirt Bikes | Cheap Dirt Bikes | Accessories | Mini Dirt Bikes | Motocross Racing
Motocross Gear | Off Road Bikes | Used Dirt Bikes | Wholesale Dirt Bikes
Honda | Kawasaki | Suzuki | Yamaha