Free dirt bike games
Freebie motocross Games for bikers.
A number of free dirt bike games are available on the net. They do vary however from good game play to poor graphics, also if you are on a dial-up connection, you will not be able to play most of them.
Ideally most broadband connections are well catered for, and if you enter "free dirtbike games" in Google, you'll see many that are great fun. Some sites may want you to sign up to their free newsletter before playing the dirtbike game, this is up to yourself, and many newsletters are great for help and tips in any case. Maybe you could suggest a new game or are a budding coder, if so there's always someone willing to check out a new dirtbike game.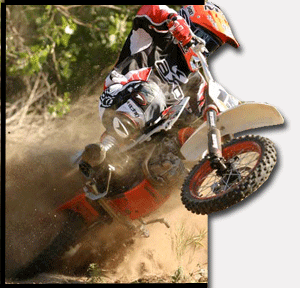 So you like free online motocross games AND free dirt bike games websites? But do you know where the online dirt bike games hang out? We do and we'll show you on this page.
Games-now.com is a fun place to go, they have a category called Bike Games, and all their free motocross games are situated on this page. Some dirt bike games ask you to ride your bike over obstacles and snow covered tracks, while others require you to do tricks and stunts to unlock new levels.
The free motocross game website is well planned and easy to find your required game selection. You might want the popular flash games of dirt bike 1, dirt bike 3, or even tg motocross - they are all on display within this site.
If you like a simple online motocross game then addictinggames.com has a bike game on offer called "Motocross FMX". This is for trick motocross fans, and you can use your skills to unlock a secret vehicle – but you have to pull some cool moves to get it.
A MX dirtbike game online
What dirt bike games can i play?
4strokes.com/games really do have a plethora of free online dirt bike games. We found a huge number of free online dirt bike flash games and monster pitbike games for your pleasure. Try out "Bike Mania", which has dozens of track courses, or maybe you'd prefer "Bike Stunts" which gives amazing points if you can pull cool tricks. "Motorama" is an online dirt bike game that lets your skill of "bike balance" improve as you fly over the obstacles. With lots and lots of dirt bike racing games to play on this website – and it's so colourful & entertaining you could spend literally hours on here!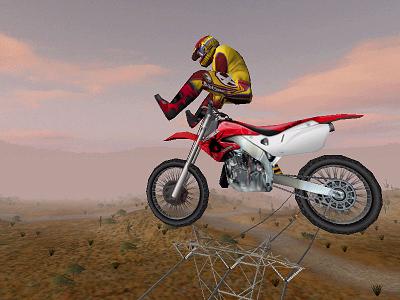 Also check out freewebarcade.com too which also has a games page (full of free dirt bike games).
Similar offerings such as Super Bike X, 1, 2 and TG motocross 3, Uphill Rush, Bike Mania 4, and Stunt Mania. This last free game offering, allows you to try all manner of stunts using the arrow keys, this will unlock the next level. This site has a fantastic layout and has all the popular free online motocross games you'll like.
Mousebreaker.com does not have many free dirt bike games and the specific game "TG Motocross" is the only one we could see for your MX game fan to play. Unfortunately that appears to be the only free dirtbike game they have listed - but who knows what the future holds? However the site is vast and if you enjoy Sport Games, Arcade Games, Puzzle Games and Shooter Games you will enjoy this website.
A pitbike & dirtbike games website that does deliver is playmotorbikegames.com. The free online dirtbike games that are listed include ATV Extreme, Bike Mania on Ice, Alex Trax and dirtbike 1, 2 and Dirt Bike 3. Or how about Stunt Dirt Bike, Super Bike X and Moto Rush 2. Plus a heck of a lot more dirt bike games for kids online.
If your asking "what are dirtbike games?", after visiting all these sites you really havent been paying attention. The funny dirtbike games made us laugh and once you get into a dirtbike flash game you wont notice how fast the time flies, enjoying your free dirt bike games for hours.
Online dirt bike racing games
A free dirtbike game is great for any MX fan. You might find many a racing game online - but quality does vary. Some online dirt bike racing games, have been produced by pro's others have been put up by fans themselves. A simple dirt bike game is great fun, and most software companys might have something like this offered, but also search under "pit bike game" and "motocross game" too. Free dirt bike games are everywhere on the web - but you may find game-play better than the graphics (which do appear a little dated on some MX games).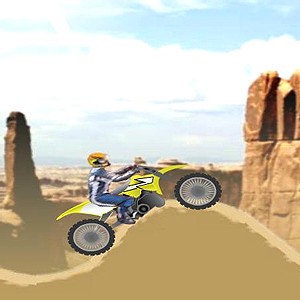 Home | Dirt Bikes | Cheap Dirt Bikes | Accessories | Mini Dirt Bikes | Motocross Racing
Motocross Gear | Off Road Bikes | Used Dirt Bikes | Wholesale Dirt Bikes
Honda | Kawasaki | Suzuki | Yamaha