Freestyle dirtbikes
Spectacular FMX buys for all of you.
Thrilling freestyle dirtbikes are wanted by bikers.
You're ideally looking for a combination of strength and lightness in the bike itself. A heavy engined model, will be harder to perform jumps and tricks.
All main manufacturers have various engine models in their range, so finding one right for you should be easy enough.
Getting the Most out of Freestyle Dirtbikes.
When a rider is familiar with a certain style of dirtbike that is usually when they want to do more – and are stepping up to the next level of extreme sports – FMX.
If you intend to ride strictly freestyle, you can convert your bike, although that is extreme because many riders opt out of the freestyle experience and it is a lot more difficult to restore your bike to its original condition.
When browsing the internet you will discover many articles about how to build freestyle dirtbikes. This is one of those cases where the best thing to do is get one readymade and tweak it to your satisfaction. Otherwise, you end up in the old argument of using a two-stroke or four-stroke engine, riding a 125cc or 450cc, and deciding the best places to adjust weight. The arguments or decisions cause problems and help create mistakes, the last thing any rider wants to discover hanging upside down high in the sky.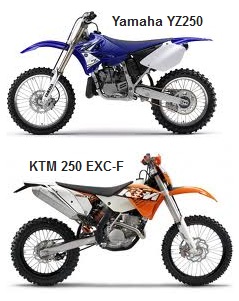 Sometimes the best thing to do is see what kind of freestyle dirtbikes the pros are riding. Myles "Mylo" Richmond, 2003 IFMA Rookie of the Year, created a wave when he successfully jumped into FMX at 17, competing against pros like Jeremy Carter and Kenny Bartram.
Richmond and his Yamaha YZ250 two-stroke bike racked up some significant awards and some of the things he did to help maintain control and up his showing are things anyone can do. Grip and control, two of the most important factors in riding, increased when he taped the handlebars.
The YZ250 gave a smoother ride with additional grease on the linkage bearings. He has not entered as many freestyle competitions lately, readying his ability to master the more difficult tricks. For 2011, he is riding a four-stroke bike.
Four-strokes have the reputation of stalling out when upside down. The 4-stroke problem is resolved in some freestyle dirtbikes, like the eye-catching orange KTM 250 EXC-F, with a thrust that delivers power when needed. Speed is easy to gain for air & balance and the bike is light enough to deliver performance.
Once again, riders look to the pros to get ideas on how to succeed. The year 2008 saw then rookie Trey Canard capture a Supercross Lites East Championship. The 2009 AMA/WMA Women's Motocross Championship went to Ashley Fiolek, a repeat from the previous year. The bike that carried them was a Honda CRF250R.
It has style, action and is light, an ideal candidate for the freestyle arena. The Honda CRF250R two-stroke competes well in the freestyle arena, minimizing weight where safe and avoiding the stalled out engine sometimes caused by upside down flips. Easy to start and a dream to ride, the CRF250R makes it all seem simple.
Some of the adjustments to freestyle dirtbikes are good now and others later. As soon as you start practicing freestyle riding, adjust levers, brake pedals and handlebars to where they are comfortable as well as quickly accessible.
It is important that you can just reach out to whatever you need without having to think about it or look at it. Suspension is extremely important to elevate control and handling. There is no need to cut any plastic until you are ready to try the trick requiring it. You may decide to forget freestyle riding and never require the adjustment.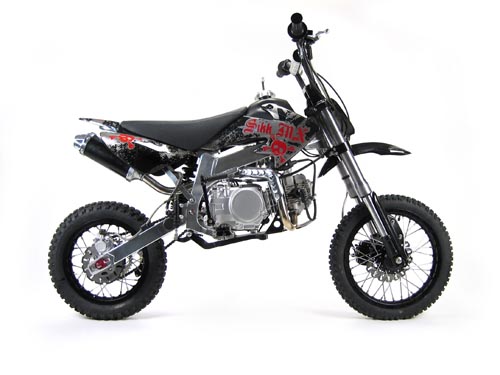 FMX help and "the stuff".
Still wanting a FMX bike? OK - lets begin your freestyle dirtbikes story.
First thing is to pour over brochures or the manufacturers websites to select the FMX bike for you, even email them specifying what your intending to do with the pit or dirt bike. Freestyle is a superb sport and becoming increasingly popular all the time, at stadiums across the USA. These events have huge followings and have lots of info throughout the web.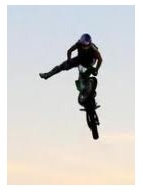 Are you enjoying your speedy pitbike or are you thinking about buying a 125cc dirtbike and wondering if it's the right model for you? FMX web sites can help of course with your freestyle ideas. The world of FMX dirt bikes and FMX gear can be a tricky one as everyone seems to be giving YOU the hard sell.
Are you being pushed into buying an orion pit bike or thinking that a 125cc motocross bike might be a perfect buy? Well a good FMX or even MX forum sometimes can put you on the right track. Although sometimes you need a professional opinion about motocross bikes.
Websites can seem all the same; but we took a look at some of the better ones and what they offer in quality and stuff to make you look and feel like a pro FMX'er.
Freestylextreme.com came into our sights, as the sparky webpage's unfolded with freestyle dirtbike goodies everywhere. Although more fitted for casual clothing than "on the track" apparel, we picked over a few FMX items. There was an ONeal Black MadAss Protector Jacket selling for £169.99, and an Alpinestars Bionic Neck Support up at £439.95. There were cheaper items such as a No Fear Empire Adult Knee Guard on sale for £14.99. But it is a case of really looking around to see what great deals can be had.
The site itself is well laid out with a "my cart option", plus - how to Register , Shipping and Payment Information, Size Guide, Contact Us and a Returns Policy including a FAQ section.
Dirt bike jumping
MORE INFO On flying machine xhilaration (FMX).
Still keeping to the theme of freestyle dirtbikes, we found fmxworld.com, which is a Red Bull X-Fighters Community. Having an initial Sign Up or Sign In page at the top of the homepage might be a faff for some; but once you're registered - you can dig out all the latest news, members' pages, events, forum photos and exciting videos.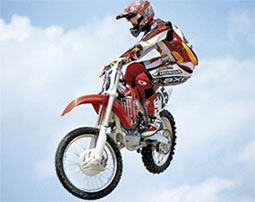 Now if you're going to (or have) built a freestyle dirtbike ramp, you'll soon need freestyle mx spares and motocross bits if you land heavy on your bike, so generationmx.com may be able to help here.
Generationmx has sections on motocross gear, and OEM parts, but we also found suspension and engine mods as well. A few examples of prices - A Performance Valve Job (2 valves) for $130.00; Complete Engine R&R at $350.00 or how about a Top end Rebuild coming in at $190. So if your 110cc pitbike or any cc of dirt bike for that matter should require major attention, do contact them for a quote!
Dirtbikerider.co.uk is another excellent place to visit in regards to freestyle dirtbikes, with pages about Supercross, Bike Tests, Stolen Bikes and Freestyle MX Moto's. Enduro and Trials bikes also get a mention and there is a Business Directory too, should you need it. The site is jam packed with free info and helpful advice, great for the freestyle ditbikers out there today.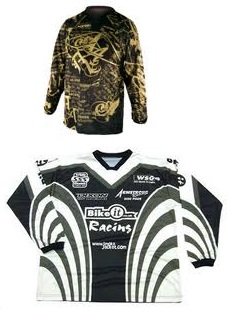 Rpamx.co.uk is another huge and helpful website. Yes it's true they have Motocross Products and MX Trick Bits, but so much more too. Workshop Parts, Plastics & Guards, MX Exhausts and even MX DVD's & Books should you wish to brush up on a few dirtbike moves.
Here are a few examples of finds on rpamx.co.uk. The Acerbis JDP motocross jerseys were priced to sell at £44.95. Made from ultra breathable material in the armpits and constructed from 100% polyester plus the embroidered logos should make you look and feel the part on any FMX track.
If that mx jerseys' too expensive for your freestyle dirtbikes adventure, then what about a Dixon GP Racing Jersey at a very modest £13.00. It has padded elbows, a V neck rib-knit construction with piping and generously cut so you can pull your FMX moves in absolute comfort. And finally after searching for accessories such as mx goggles and gloves a pair of Sinisalo SCD Gloves for only £24.94 seemed an absolute steal. You can spend ages on this site looking for mx tires or dirtbike knee braces and some quality FMX boots all for low prices. If we need some freestyle accessories in the future we'll take a look here – and you should too.
If your only beginning your journey into dirtbiking and freestyle dirtbikes ; a transworld motocross magazine will help you learn more, but you're not ready for a motocross backflip just yet. Walk before you can run - and you'll soon have a motocross sponsor knocking at your door.
If you do need instruction have a look over at fmxschool.com. They have beginner to advanced courses for free styling, plus videos of step by step moves that will see you develop each trick; some you'll have seen on those cool motocross posters! All these FMX tips and techniques come in at around $15. You then won't have to watch those poor quality motocross helmet cam videos on youtube anymore......
Dirt bike trick maintenance
Your freestyle dirtbikes MUST be kept in top condition, when going into a dirt bike trick & doing jumps - you do need to know the bike wont let you down, and maintenance is the key to this. Any FMX bike should be built well enough to take a lot of punishment, but you still need to check it over. So always look at possible areas for cracks, breaks & damage on your freestyle dirtbikes after EVERY event, and then act on this with repairs and regular care - and it should last you a long.... long time.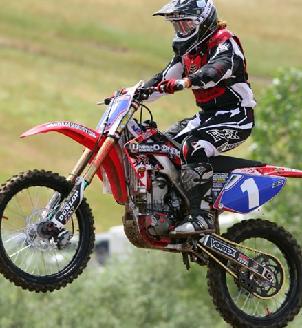 Home | Dirt Bikes | Cheap Dirt Bikes | Accessories | Mini Dirt Bikes | Motocross Racing
Motocross Gear | Off Road Bikes | Used Dirt Bikes | Wholesale Dirt Bikes
Honda | Kawasaki | Suzuki | Yamaha