Freestyle motocross events
What is FMX you ask?
Freestyle motocross events or FMX events as they are sometimes called are all over the USA (you can get to see some amazing "air" in both supercross and FMX).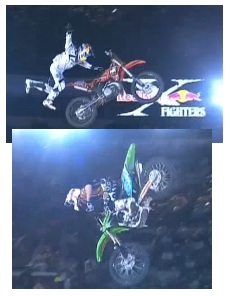 When someone asks what is motocross? It's basically off road dirt bike riding outdoors, where as supercross is usually held in a stadium. FMX (or freestyle motocross) – is when a stadium is taken over for the purposes of amazing trick's and showmanship – like the red bull x-fighters series.
The Top Freestyle Motocross Events around the World
The excitement of freestyle motocross events starts when the riders start moving across the same area, trying to do better at jumps than those competing against them. No one wants to draw attention with a wreck but in FMX, that is going to happen. It all boils down to combining jumps, tricks and making it through the final round. Several major events have shaped freestyle history, with some dying out while others take their place.
What better place to hold freestyle motocross events than bullrings, some of which have lost patronage at their original purpose, or other large arenas with room for an FMX tournament. The competition is fierce and the challenge makes placing even sweeter. The fans are close to the action and at times fanfare and drum rolls greet the riders. It is fun and all in good spirits as it moves from area to area picking up bigger fmx crowds. The brainchild of Red Bull, Red Bull X Fighters started in 2001 at Valencia, Spain. Other sites include Madrid, Mexico City, Warsaw and London.
But what about Moscow, where bullrings are not part of the city? No problem! Dumping more than 250 truckloads of dirt across Red Square in 2010 for the Red Bull X-Fighters World Tour brought a crowd to watch freestyle motocross events at the Kremlin. Expectations of the riders, the 40,000 spectators and the temperature were high and competition was at its best. How international did it get? New Zealand's Levi Sherwood won the event with spectacular performances from other riders like Matt Adams, USA, Andre Villa, Norway, Robbie Maddison, Australia and Eigo Sato, Japan.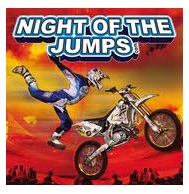 Night of the JUMPS is a world tour, part of the FIM freestyle motocross events leading to the World Championship. The action has taken place in countries like Bulgaria, Germany, Poland and Russia.
The X-Games are still another one of the freestyle motocross events that have captured the interest of fmx fans around the world. X-Games contain many different extreme sports and take place in the summer and the winter in areas like Aspen (USA), Los Angeles (USA) and Tignes (France).
The summer 2011 X-Games saw Jackson Strong win Moto X Best Trick as he successfully landed a front flip shortly after Travis Pastrana shattered his ankle and leg while attempting a rodeo 720, leaving the arena in an ambulance.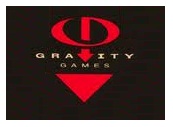 Portugal saw the last event of the Gravity Games in 2006. International competition of different types of summer and winter extreme sports, such as snowboarding, headed towards a higher level of publicity.
The first game, held in summer 1999 at Providence, Rhode Island, drew competitors in events such as BMX freestyle, aggressive inline skating, skateboarding and freestyle motocross. After spending days digging and preparing a dirt pit for motocross, the city got several inches of rain in less than 12 hours and had to postpone the fmx competition and a concert until things dried out.
While General Tires is sponsoring the Boost Mobile Freestyle MX Tour, taking the action across the US, fans can head out to great spots to watch their favorites practice. California has awesome terrain for fmx and the desert area of Ocotillo Wells has seen the likes of Jeremy McGrath and Ronnie Renner. Caineville, Utah is another area that provides a natural terrain perfect for dirt bike action, including fmx, a sport without boundaries.
Dedicated searching.
Now perhaps all those events have wetted your appetite?
Dirt bike fan sites are brilliant at finding specific freestyle motocross events listed (even local ones) – plus looking for an FMX calendar and freestyle tour schedule should be quite easy online.
A great number of mx websites including enduro magazines, often have a number of pages dedicated to FMX and the riders who excite us.
You might even find further info such as who holds last years fmx record? The winner of the world freestyle championship, news & fmx snippets and of course last season's fmx world tour dates.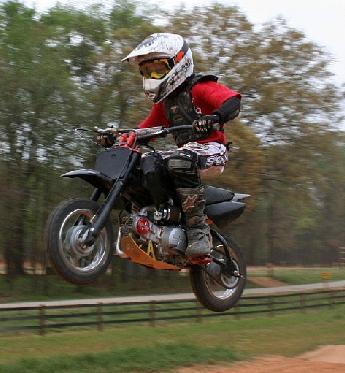 It's always a good idea to subscribe to an FMX news feed if you're a big fan.
Some radio channels across America give you the chance to win goodies such as freestyle tickets, and you might be able to plug your local MX club too. So don't get left behind in the freestyle media world - there is lots of interest in this sport from all corners.
We have come across some excellent FMX tech type websites, for both free info & those selling off dirt bike calendars for next year's freestyle season. Some sites make it easy to order your tickets, and make a "moto" occasion of it!
So lets look at a few.......
Dirtbikerider.co.uk, has an event calendar of all kinds. From International Starcross to British Ladies Motocross Champs, the page list is big. They try and show as many motocross events (& FMX events) for next year as they possibly can.
More about freestyle dirt biking.
Places of interest & relevant FMX info.
Quadsuk.net/forums/dirt-bike-traxs-events came next, a simple and straight forward freestyle motocross events page which is a forum, (so you may need to register). You can post your own local trial & FMX event, or read up on those local to you. Replying to threads and asking questions on the events is a big plus; and great for letting other bikers know about your new up-and-coming local motocross day. Or you might be off to see some arena stunt jumpers and want the opinion of someone that's been there last year, before you order tickets?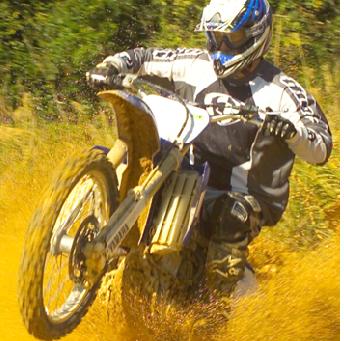 Freestyle-motocross.net, have an events page too.
From what we could see this is not a calendar as such, but a breakdown of the type of tricks and stunts at each show.
Ideally suited for those that want to know about categories of events.
Packed with helpful tips and advice, its one to shortlist.
Events.mapchannels.com is a general site in regards to freestyle motocross events. But they do have a Freestyle Motocross section, with help in regards to Freestyle Motocross Tickets and Event Calendars. They also have a City A to Z Index which is great for knowing exactly where you are.
Supercross.com/supercross-schedule is of course the main page to go to for AMA Supercross Schedules. It gives you the whole season's breakdown, so you won't miss a single date. If tickets are still available you may be able to order them here. Ok super cross isn't exactly FMX in the true-est sense but you do get some thrilling jumps, and wild race action – so don't discount it.
So if you like to watch motocross bikes or dirt bikes do their stuff, these pages above should help. Just take plenty of spare cash for refreshments and FMX souvenirs.
A motocross day out.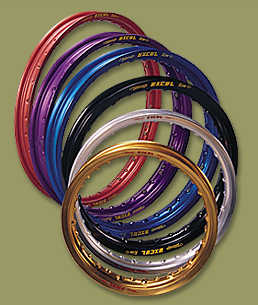 Taking the time out to visit freestyle motocross events even if you can't participate; is well worth while - as the information or ideas you may pick up are invaluable.
You may find the way a particular freestyler rides, suits your style of riding too, so take hints home from their performance.
You might even take a video-camera, or digital camera along to capture the event action. Look at what new tricks FMX riders are performing, or JUST get involved in the atmosphere.
Souvenirs vary from event to event, so in theory you could pick up anything from a set of new motocross rims to a vibrant Yamaha jacket, from those selling freestyle goods. The list is endless.
---
Home | Dirt Bikes | Cheap Dirt Bikes | Accessories | Mini Dirt Bikes | Motocross Racing
Motocross Gear | Off Road Bikes | Used Dirt Bikes | Wholesale Dirt Bikes
Honda | Kawasaki | Suzuki | Yamaha