Frozen ocean motocross
Racing is Cool at Frozen Ocean Motocross
Ignore the name that makes this track sound as if it is a race across the Arctic Ocean in winter.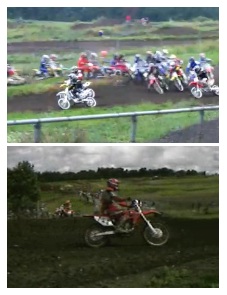 Frozen Ocean Motorsports Complex is an incredibly popular motocross site located in Niles, between Moravia and Auburn, New York. The riding takes place on a prepared, watered track.
Frozen Ocean Motocross just completed 25 years of promoting MX in the state of New York, making practice and racing possible for a good number of riders.
Practice is each Wednesday from May through September and membership is not required. An EMT is present during practice. The fees vary according to bike size and the track used.
Track design uses the advantage of rolling hills to make the various jumps challenging, including double, tabletop and triple jumps. There is something for every skill level even though safety is of utmost importance. Frozen Ocean Motocross has a concrete starting pad with an uphill holeshot. The track is 1.2 miles and uses the rich loam soil that has made New York such a great agricultural area. Spectators are quickly caught up in the excitement and competitiveness of racing, particularly the jumps.
AMA sanctioned events are held at Frozen Ocean Motocross on a regular basis for a very good reason. The current owners, Bill Denman Senior and Junior, created the success of this track and continue to upgrade for the riding community and fans.
A separate Quad Track, opened in 2010, which gives the quad riders the opportunity to have fun in a controlled environment. The concessions are very good and one of the best features for riders and spectators is parking availability. Honda, Yamaha and Kawasaki contingency races held at this track draw even more participants. The riders, spectators and manufacturers are valued and given the opportunity to appreciate the sport of MX racing at many levels.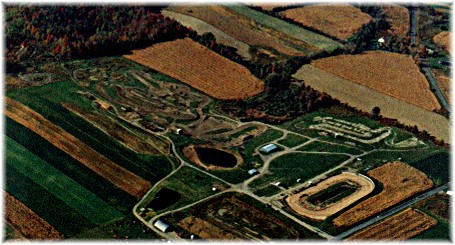 A day at the races - it's motocross adventure.
Frozen ocean motocross park, is a brilliant looking track which is the top of an old slate quarry. On cold days it does look like a frozen ocean, but its now undergone great re-design to give maximum benefit to riders and the watching crowds.
You don't have to pour over motocross track plans or scratch your head in motocross track building, take a trip over to the Frozen Ocean Motocross Park & Speedway track, with your dirt bike to try the thrills and spills on an established track.
The track situated in AUBURN, NY, takes its name from a resident who looked down from a high point above the clouds of the Moravia hills and it looked just like a frozen ocean and the name stuck!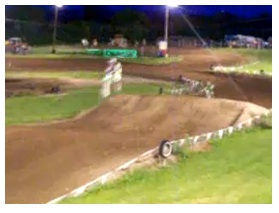 Its motocross track design has improved since April, 1987 when the frozen ocean motocross park hosted its first race event.
The founders of Bill M. Denman, and his father, William N. Denman are the brains behind this exciting classic MX track. If you want to know something about how to build a motocross circuit, take a leaf out of their book.
Tons of dirt n' soil has been brought in too, so your Honda dirt bike or ktm dirtbike will feel great as the speed on your MX moto increases racing around the bends.
The frozen ocean motocross Slogan of "THE TRACK WITH THE RIDER AND SPECTATOR IN MIND." Is a great one to live by, as families can come and watch motocross bikes of all sorts race around. This inspired the 1991 Stadiumcross Track and the installation of better lighting that was established in 1998. This circuit embraces the junior motocross rider and fast off road endurance bikes.
Motocross racing tips
Freeze - Get ready to be the best.
Concussion and motocross is a serious business, so be sure your geared up, you might have some amazing alloy mx gear or the latest in motocross jerseys - but well fitted gear that'll wear the tracks and keep your body cushioned from impact is a must.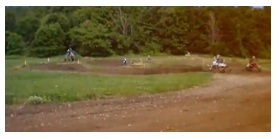 Also be sure; before you sit at the motocross starting gates you and your MX motorbike are in good order? Motocross tires can take some real hard punishment, so check them over before racing - even if they are quality branded ones like Michelin and Dunlop mx tires.
Frozen ocean should be experienced at least once in your life; if you have an interest in offroad dirtbikes or just like watching MX bikes, do take time out and go there.
We have included some frozen ocean motocross videos to see for yourself "the experience" that is the frozen ocean track.
Motocross at Frozen Ocean
More of Frozen ocean tracks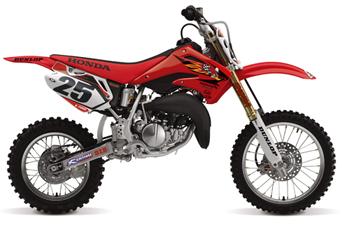 Other motocross tracks will help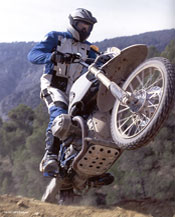 If you're not able to make it to the frozen ocean track, your local club or circuit should offer honda bikes or other top brands to race on. Honda motocross racing bikes are one of the best brands out there – it's among a select top few MX manufacturers.
Also it's fully recommended to start dirt biking with an expert alongside you, and other members of a club. If something should go wrong they are on hand to lend assistance.
Start small and let your confidence grow to be a great pit bike / motocross rider. Being correctly geared up will also inspire confidence and with a little bit of instruction, you may find yourself down at frozen ocean or other great tracks pretty soon.
---
Home | Dirt Bikes | Cheap Dirt Bikes | Accessories | Mini Dirt Bikes | Motocross Racing
Motocross Gear | Off Road Bikes | Used Dirt Bikes | Wholesale Dirt Bikes
Honda | Kawasaki | Suzuki | Yamaha