Game motocross days
Fine Dirt bike games - Here's the data.
A computer game motocross challenge can be found easily on the net. There are many free ones you can play while online and even a few you can download - normally demo versions. You can try your skills on the motocross ramps and jumps; on many of the games out there. The motocross bikes for these games, don't seem to break like they do in real life, so be aware they are just for fun. If you try the extreme actions on a real track you will have heavy repair bills.
FIM motocross – paint me a motocross picture ?
Game Motocross: FIM Motocross World Championship Video Game
It is hard to say if the dragging release date for game motocross: FIM Motocross World Championship Video Game in the United States is more disappointing to fans (it releases in Great Britain November 2011 and the US is TBA) or the fact that the USGP was just dropped from Glen Helen Raceway in California for 2012.
Glen Helen Raceway has a 5-year contract with just two races run. It is a great investment to ready the area for a tri-peat fantastic event, so there is disappointment. To announce a game on June 16, 2010 and drag it out so long reeks of Pirates of the Caribbean and Harry Potter.
So what is special about game motocross and the fim motocross world championship Video Game that has not just motocross fans but gamers whose closest experience with a dirt bike is a YouTube video, waiting impatiently?
Furthermore, what can gamers expect when it arrives (and it will)? For the answer, it is probably best to start out with a bit of information about Black Bean Games, as they will be publishing it.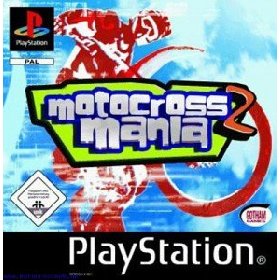 Black Bean Games, founded in 2004, is the videogames section of the Leader Group. Black Bean, regarded by many as the guidon of videogame publishing, concentrates on games for family and lifestyle and racing, designed to play on the PC or consoles like PS3.
With the World Rally Championship (WRC) 2 scheduled for release October 2011, it is possible that FIM game motocross is right behind the corner, being hushed until after WRC2's launch.
Whatever happens with FIM Motocross World Championship, it'll have to outshine other MX titles out in the world, like motocross mania 2 – and its prequels and sequels.
FIM Motocross World Championship
The news of this motocross game.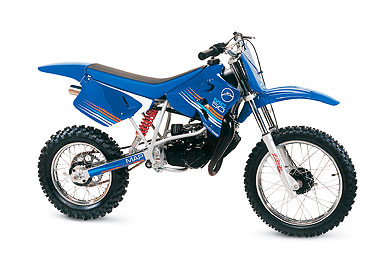 Youthstream promotes FIM Motocross World Championship and announced the upcoming game in June 2010. Black Bean Games is producing the game motocross for PC and console.
It is an excellent way to further the knowledge and excitement of Motocross and FIM, so will be a worthwhile venture.
Black Bean Games is looking forward to the release because in Europe, the motocross championship is extremely popular and is all about energy, spirit, mud, motorbikes, and, of course, fun. Black Bean is looking to Italian developer Milestone, to create the game in the same fashion as other motorsport competitive videogames like SBK World Superbike Championship as well as WRC World Rally Championship.
Here are some of the things gamers and motocross fans can expect from the FIM Motocross World Championship video game. Definitely expect heart-pounding moments and serious competition.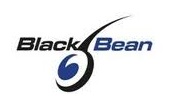 This is a good time to start dropping the hint about a new Xbox 360, PlayStation3 or an empowered PC with a huge monitor or a big screen 3D TV in the den, devoted to game motocross which is releasing in 3D. Gamers participate in MX1 as well as MX2 World Championships. The final challenge takes place in the worldwide event, Motocross of Nations.
While gearing up for the big event, enjoy participating with real riders and tracks and expect surprises, like slides, corners and jumps. Motocross never has a guaranteed ending and neither does the FIM Motocross World Championship video game. Gamers will have a bumpy ride and enjoy every moment of it because no matter how good you are at riding, there is never a guarantee things will go as planned.
Unlike some video games that are ready for trade at GameStop three days after release, the passion will last for quite a while because the gamers themselves should make this game motocross work and work well. There are no cheats yet, but watch for our UK friends to give us the updates in November.
The motocross game n' real time
The transition from game to real dirt trails is worthwhile if you love this sport, but do spend some money on gear such as a good motocross helmet. Also a motocross sidi boot, is an ideal item of footwear for the mx track. They are expensive but really great designed boots - made specifically for the dirtbike track. One example is the Sidi Charger Motocross Boot, this premier brand worn by world champion Joel Robert, is sold in the USA under the name of Full Bore. If you ride virtually or in real time, we salute you.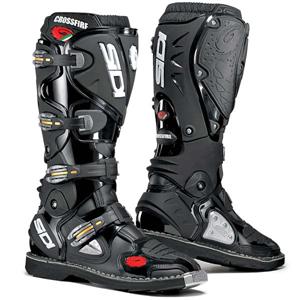 ---
Home | Dirt Bikes | Cheap Dirt Bikes | Accessories | Mini Dirt Bikes | Motocross Racing
Motocross Gear | Off Road Bikes | Used Dirt Bikes | Wholesale Dirt Bikes
Honda | Kawasaki | Suzuki | Yamaha