Gem bikes
GEM where did you go?
Gem bikes are a little out of the ordinary and can be a little difficult to track down. They are however great bikes and its worth taking the time and trouble to find out about them.
Remember whatever the bike you should wear all the usual safety equipment and if you use a mini bike they are generally not street legal. Gem motorbikes are affordable (if you can find one), so if you like the look of these bikes go for it and stay safe.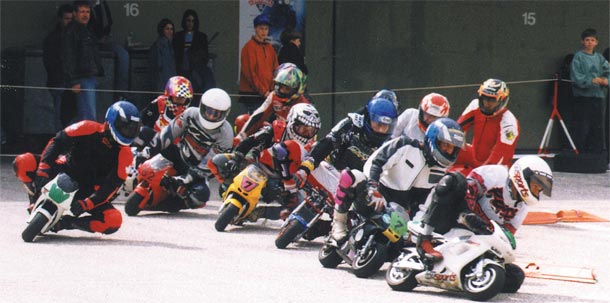 Going going….gone???
GEM Bikes Mysterious Disappearance
If you're having trouble finding GEM bikes, you're not alone. The company GEM located in Hampshire, England made their own chassis and did the bodywork but used the Polini engine. You'll probably have to settle for a used one if you want one of the GEM bikes.

While there are many people that throw disparaging remarks about GEM motorbikes, many of those that own the bikes absolutely love them. The problem may be one of politics rather than quality in this case.
This links to a bad falling out between GEM and Cuppello. However, even though that's in the past, the reputation that came with the mud slinging lasted.
While some people absolutely love the GEM motorbikes' frame and believe the Reynold's tubing is not only awesome, it's darn near indestructible, others say its junk.
Those that hate it do give credit to the fact that Mike Whitlock, the guy that makes a great deal of BMX frames created the frame on the GEM bikes but claim the Reynold's tubing is no stronger than an Italian coat hanger, even though the company uses hand brazing like they do on race cars.
The Gem bikes have a cold-air induction that keeps the air cooler aimed at the intake but some people don't care for the fact that it makes it difficult to fit your feet under the radiator. Again, this is a personal preference rather than one on which to judge the bike.
GEM Motorbikes - do you own one?
A GEM of a bike.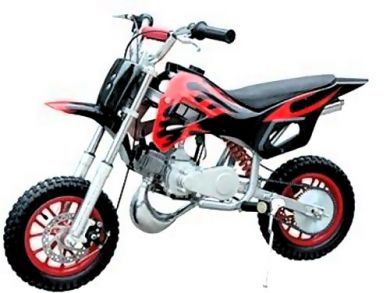 Many times if you enter a race with a GEM, you'll hear other people make bad remarks about your bike, but that's just because they never rode one. Often people who have a GEM love the bike's feel. However, most of the owner's not only ignore the rude comments but also gloat a bit when the bike places well in the race.
If you want to try out a new GEM, you'll be hard pressed to find one since it seems they aren't made any more. You can't find a website for them or even a phone number.
However, there are a few sites that offer used GEM motos for sale such as SellYourBike . This site is for people in South Africa. You'll find plenty of places for replacement parts, such as eBay and occasionally a few used GEM bikes for sale.
If you have a chance to ride a GEM bike, take it. You'll probably end up loving the bike and might be able to find a few online used GEM bikes from which to select. The sad part of the entire tale is that a bad reputation may have driven this company out of business even though they might not have deserved it.
If you know what happened to GEM, you're one of the few. It would be great if you'd share that information. In the meantime, if you own a GEM, keep it. Since the company doesn't seem to be producing the mini moto anymore, you might end up with a classic that only increases in price.
Mini Moto & Dirt bike magazine subscriptions
It's not a bad idea to get a dirt bike magazine subscription, (or indeed a mini moto magazine one too) - if you're really into the sport. They should give you a good idea on the type of bike engine you'll need for your ride. In-depth reviews are common and everything is discussed from the latest Yamaha right down to what type of street legal dirt bike light kit is best for you on the highway. Also check the ads in the back of the mag for used mini cycles - a gem mini bikes for sale ad might just pop up...........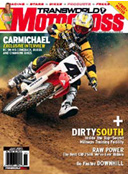 ---
Home | Dirt Bikes | Cheap Dirt Bikes | Accessories | Mini Dirt Bikes | Motocross Racing
Motocross Gear | Off Road Bikes | Used Dirt Bikes | Wholesale Dirt Bikes
Honda | Kawasaki | Suzuki | Yamaha