Go karts videos on youtube
Karting fun for dirt bikers?.
Lots of fans like to make go karts videos on youtube . It's ideal to make a film of you and your kart and there's a fantastic array of video cameras and the quality is excellent. In these days of youtube and other vid clip sites of karts and bikes you can have your video loaded and watched by thousands within a matter of days.
The appeal of go karts to supercross riders.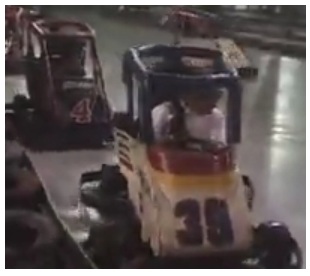 If you look up Go Karts videos on YouTube, you'll find one of Jason Lawrence, Supercross racer, enjoying the sport. Go Karts aren't as exciting as dirt bikes or motocross bikes but they still are fun and their popularity actually started long after motocross races were established.
In fact, motocross races began in 1906 as a scramble in the UK. It was a quarterly trial. By 1909, the Scottish Six Days Trial duplicated the excitement.
Go Kart racing started much later. Art Ingels is the originator of Go Karting and the first manufacturer of Go Karts was the American manufacturer, Go Kart Manufacturing, which started in 1958. While early Go Karts used a chain saw 2-stroke motor, later Karts were modified to use the motorcycle engine.
Some of the Go Kart videos on YouTube are of Go Kart races where speeds go as high as 160 MPH. Many of them, such as the one of Jason Lawrence, are of riding the Go Karts at amusement parks. These machines are built for safety of the public so the Karts speed seldom goes over 15 MPH.
You'll find that some of the Go Kart videos on YouTube are of grudge matches between motocross racers. Rather than fight it out with a bike under them, they have a great get together and race these four-wheeled demons. Of course, it's not for anything but bragging rights and lots of fun.
Some of the newer Go Karts are catching the eye of motocross racers. That's because they're used on indoor karting raceways. Even though there's always been a problem with traditional gas engines used indoors, due to pollution, the newer technology uses electric Karts with not only high performance speeds but also faster acceleration and easier handling. It's no wonder the indoor tracks and newer equipment interest the veteran motocross racers.

Videos of motocross bikes, videos of go-karts? It's all good!
The two sports of motocross racing and Go Karting intertwine. Many of the tracks aren't exclusively for either but are motorsport complexes.
Let's face it - speed, whether on two wheels or four, is fun and many of the motocross riders know this.
While you might not find the Go Karts videos on YouTube as exciting as those of motocross, you can probably see why there are so many people involved in both sports. However, you can't do the same death defying stunts and most races are limited to tracks when you use a Go Kart.
Because of the limitations, you'll probably not see Go Karting overtaking bikes any time soon.
If you have an indoor course nearby and the weather is bad, consider Go Karting as another form of excitement-packed entertainment.
Take a minute or two to view some Go Karts videos on YouTube. You'll probably find that the sport has evolved far more than you thought. It's no longer those little stripped down cars with a chain saw motor. Now the sport is coming into its own but still won't compare to the thrill of motocross.
So here below is the best selection of go karts videos on youtube we can find. Dont copy these guys, stay safe!
Go Kart Crash
Go Kart Crashes
Dirt bike video too
Go-kart and dirt bike video clips are hugely popular on youtube. The vast array of dirt bike video races and stunts should leave you happy with at least a number of movies. Many dirt bike videos are put there by the fans themselves, so if you have an interesting kart or MX video of your own, it maybe worth uploading. You never know you could end up being famous!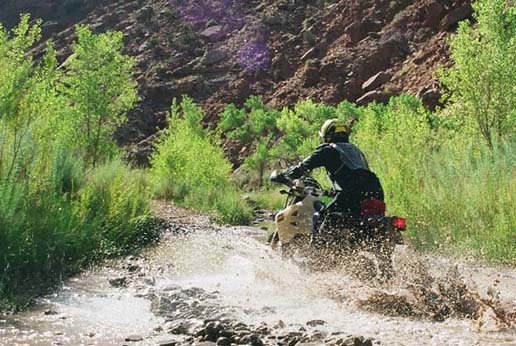 Home | Dirt Bikes | Cheap Dirt Bikes | Accessories | Mini Dirt Bikes | Motocross Racing
Motocross Gear | Off Road Bikes | Used Dirt Bikes | Wholesale Dirt Bikes
Honda | Kawasaki | Suzuki | Yamaha