GRC bikes - Great Racing bikes n' Cute.
Cool mini bikes (on and off-road).
GRC bikes have been excellent models for racing.

These bikes do race at well known events in the USA and other parts of the world over the years. The lightweight bike frames and amazing power of their engines gives racing enthusiasts an affinity with the GRC motorbike.
As with many bikes a used model is often cheaper than a new bike, so make sure spares for your GRC are plentiful or your bike will be off the road for longer than it need be.
Italian firm GRC Moto has manufactured mini motos since 1991 and was one of the first companies to grasp the potential of this new class of motorbikes.
GRC bikes are known for their distinctive cutting-edge designs, intensive technical research and development programmes, and their commitment to mini moto racing: the company is well known through its high-profile GRC Moto racing teams in Europe and the United States, and for the many race championship race honors they have won around the world.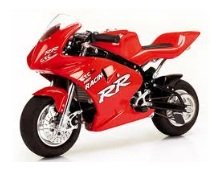 GRC bikes are currently available in four base models: The X3 and RX mini motos for children, and the larger midi moto MIX and RR models. All GRC bikes sport a refined modern design inspired by high-end superbikes, and each is available with a range of engine options: 40cc and 50cc engines from Polini, Malossi, and Bi-Zeta; air-cooled or water-cooled; and tuned to between 4.2 HP and 15 HP.
GRC also manufactures a specialized Mini GP model with 50cc or 70cc engines, designed as a cross between mini moto class bikes and the 125cc Grand Prix class.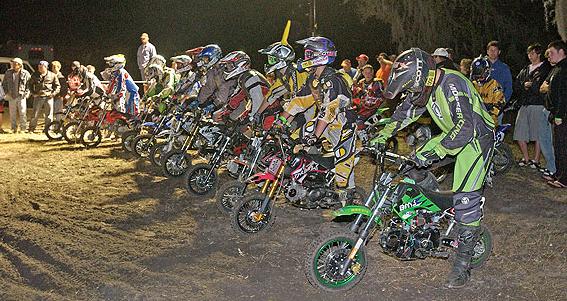 Buying GRC Bikes
If you're looking into buying GRC bikes you may notice that there are a handful of dealers out there and a number of people selling them second hand.
There are quite a few things to consider when purchasing any of the GRC bikes, or even just mini bikes in general.
You can find these bikes all over now, due to their rise in popularity. This isn't really a new model at all, nor is it a recent trend. The mini bike phenomenon began in the late fifties and has since really gained a large cult following that has not slowed down.
You can really have a great time whether you are looking for the GRC bikes or any other mini bike. All you need to do is to figure out what your budget may be for buying a mini-bike and what sort of bike (model) - you really want?
Before you begin, think a bit on the kind you want. You need to find a very high quality mini bike at a price that works for you and so you want to get the facts first. You'll be looking to get the most bang for your buck and finding a bike that will last you for a long time to come.
GRC mini bikes
Fuel types are a consideration. There are varieties of mini bikes in gas powered or electric form; and there's also style and brand considerations.

GRC mini bikes are well known for being a quality product and they have been in the mini bike business for a long enough time to have gained a fairly loyal following with good reason.
Another consideration is going to be power level. For adults, the more horse power in your mini bike, the better ride it will be. However, the big recent trend is in purchasing mini bikes for kids- after all, these have a great appeal to a younger crowd because they are easier for a youth to manage than a full sized bike.
For kids, you will want to ensure that the power is equal to the child's ability to control it. While an older teen may be able to control a more powerful bike, you wouldn't want to get a younger kid one of the more high powered models for safety reasons. Consider also the weight of the rider and the terrain that will be usually ridden on.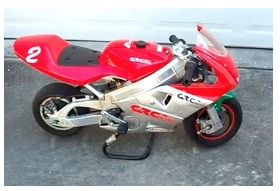 Now GRC mini bikes are made from incredibly durable materials, but some bikes are not. As you're looking at the bikes you have to choose from, consider the ones that are built with more durable, lasting materials and are built sturdily.
Pay attention, particularly if you are buying a used bike for any issues or problems that may be there. If they are minor, chances are you can correct them and not really have to worry too much about it being costly but if there are many, it may just not be worth it.
The person or company you are buying from should also hold quite a bit of credibility. You need to be sure, particularly if you are buying online that the company you are working with has a good reputation for not only quality but customer service as well.
Be sure to pay attention to return policies and ask about them before you buy- that way, if you are not satisfied with your bike, you can simply bring it back.
Also make sure that mini bikes are legal where you live. Not all jurisdictions allow for the riding of mini bikes, and this usually is not a reason that most companies will allow for a return. Be ready to pay a little more for a high quality mini bike, but understand that it is going to be very worth it. It's always a good idea to not bargain shop on GRC mini bikes and other small dirtbikes, if your wanting out of the box – problem free action.
GRC RR
Plastics on a dirt bike & minibike
When looking for cheap mini & dirt bikes in the uk, (like grc bikes) - don't limit yourself to certain models such as the 110cc moto's. Be broader on engine and make and if you're travelling to the track buy a bike rack for your car (though the advantage of some of these smaller bikes, is they'll fit on the back seat). Remember the plastics on a minibike & dirt bike, can get scuffed and damaged if carried wrongly, so look after your ride - and you'll find it easier to sell in years to come.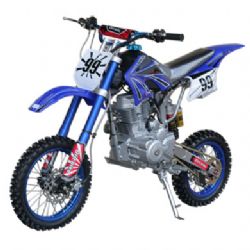 Home | Dirt Bikes | Cheap Dirt Bikes | Accessories | Mini Dirt Bikes | Motocross Racing
Motocross Gear | Off Road Bikes | Used Dirt Bikes | Wholesale Dirt Bikes
Honda | Kawasaki | Suzuki | Yamaha