Jeremy mcgrath supercross world
Supercross action software – BUT is it any good?
The jeremy mcgrath supercross world computer game does have many fans. It's an easy game to just pick up and play. As well as the normal gameplay it has a number of mini challenges within the software. This adds both gains in speed and skill, should you complete them well. You can perform many stunt tricks to please anyone, and the playability is ok.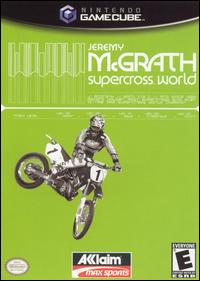 You may have often trawled the internet for dirt bike games online to test your game skills and balance abilities. With a number of online motocross games and indeed dirt bike games for free (such as the flash games), you might want to know what is ideal for moto x kids?
Have you tried jeremy mcgrath supercross world, to add to your video games shortlist? Jeremy McGrath (motocross jerry), is a well known name in super cross circles. And this games title has been endorsed by him.
Selling for less than $54 on Amazon; and pretty much all good motox game stores should stock it too. This kids motocross game is designed so anyone can pick it up, and within minutes they should be able to pull tricks and stunts.
You ride in a motox competition, and battle your way through the levels. The game graphics are adequate and give you lots of maneuver to perform your wins on the tracks & stunts.
Cheats and reviews
Rewards, such as speed boosts and skill enhancements, when you perform at a high level are all included. It's an ideal game for younger children, but we are not so sure if older riders may enjoy this adventure so much. We have seen reviews of SOME dirtbike fans loving it, to others that have been bored of this SX product.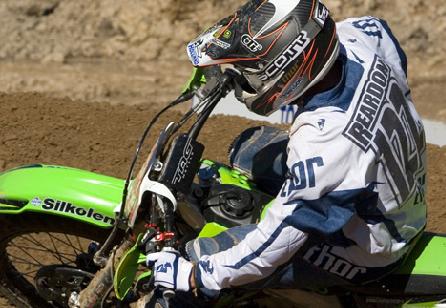 For other helpful references to this game follow these online suggestions.
Gamewinners.com has some cheats listed on their Jeremy McGrath Supercross World page.
Uk.gamespot.com offer some reviews, and gamestats.com has J.M. Super cross World; trailers, walkthroughs, previews, screenshots, cheats and so on.
It's a neat little supercross game for pc gamers. It wont appeal to all moto x fans, and older motocross kids, but those that want some easy "to get into" fun - DO take a look. Available at a dirt bike outlet near you, or online at any good games seller. A hot games deal ? Did MX guys and girl riders love this one?
Jeremy McGrath Supercross World – would you play a motocross racing game that didn't deliver?
There have been some very good motocross games developed over the years, but in the opinions of most, Jeremy McGrath Supercross World was not one of them. It had some positive components and some users found it fun to play for a time, but ultimately it didn't make the cut, and it was overshadowed by some games from about the same time which were better in almost every way.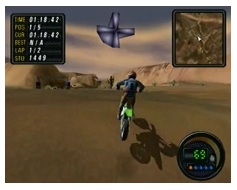 Jeremy McGrath Supercross World was released between 2001 and 2002, depending on the location and platform system. It was available both on the PlayStation 2 and on the Nintendo GameCube, and it was a sequel to the Jeremy McGrath Supercross 2000 game that had been previously released.
There had been some pretty high expectations for the title, because it was a sequel and should have been able to improve upon what it was doing, and also because there were some other exciting games out there for gamers to enjoy.
The most notable of which was Motocross Madness 2. That game was actually released more than a year before, in the spring of 2000, and it was a computer game made by Microsoft. This game received really excellent reviews, as people loved how fun and intuitive it was to play, and all of the great options they had in terms of different tracks, different styles of play, customization capabilities and more.
But Jeremy McGrath Supercross World largely failed where that game delivered. Critics pounded the game and rated it somewhere in the 3-4 out of 10 range. Gamers were a little bit more generous, giving it more like a 5 out of 10, but still, that's mediocre at best and really bad at worst.
For the sake of motocross graphics & playability - dirt bike racers weren't impressed.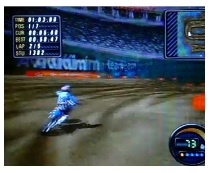 There were multiple problems with the game, and one was simply that the graphics weren't that good. The PlayStation 2 was a pretty advanced system, and the game couldn't capitalize on the system's capabilities whatsoever in terms of that aspect of the game.
Simple or bad graphics could be overcome by having a game that's really fun to play though. But the game didn't make the cut there, either. The game featured some serious game play flaws in the ways the controls worked and in how you were trying to maneuver your rider around.
The physics of jeremy mcgrath supercross world - just didn't add up very well, and there wasn't very much to do in the game in terms of wanting to continue playing for a long period of time.
Unfortunately for MX enthusiasts, there have probably been more bad motocross video games than there have been good ones. Jeremy McGrath Supercross World is unfortunately one that falls into the bad category.
It was overshadowed by other games of its own time, and it simply wasn't that good in any major aspect, including the overall game play and enjoyment factor, the quality of the graphics, and so forth. Fans today are better off playing a simple online flash game for free than in trying to dig this one up and put it into one of their gaming systems.
Daytona supercross
A way to pick up real time tips for your game-play.
If you want real adventure perhaps a day at the daytona supercross track is for you! This spectacular place will give any pit bike rider the advantage of picking up some skills and watching some fantastic bikers. These riders really know their stuff so take time out and enjoy their riding. You might even pick up some tips for your dirtbike games and develop some ideas from there - mr MX game player.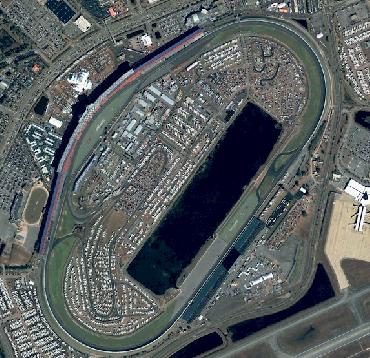 ---
Home | Dirt Bikes | Cheap Dirt Bikes | Accessories | Mini Dirt Bikes | Motocross Racing
Motocross Gear | Off Road Bikes | Used Dirt Bikes | Wholesale Dirt Bikes
Honda | Kawasaki | Suzuki | Yamaha